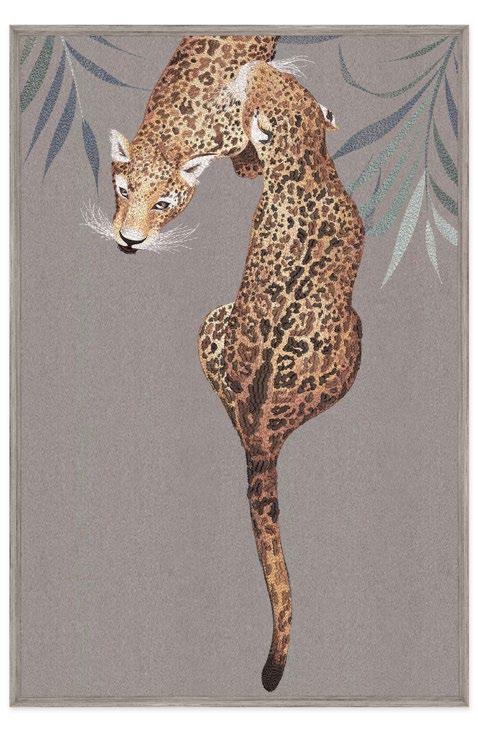 Explore the Pinnacle of Modern Art: Leopard Embroidery
In this unique artistic creation, we invite you to step into the intersection of modern art and the craftsmanship of embroidery. Each stitch, each thread, exudes unparalleled finesse and beauty, bringing you a one-of-a-kind leopard embroidery.
COLOR: Gold is a symbol of dignity and wealth, black is a symbol of stability and deep. The color selection of the work, through the contrast of gold and black, not only adds to the artistic effect of the work, but also makes the work have a stronger visual impact.
IMPLIED MEANING: Choosing leopards as the art element of embroidery work, fully presented a highly touching love scene through refined embroidered skill. Meanwhile, this embroidered artwork carried the meaning of the couple together for a lifetime by the image of leopards snuggling up with each other.
Why Choose Our Embroidery Art?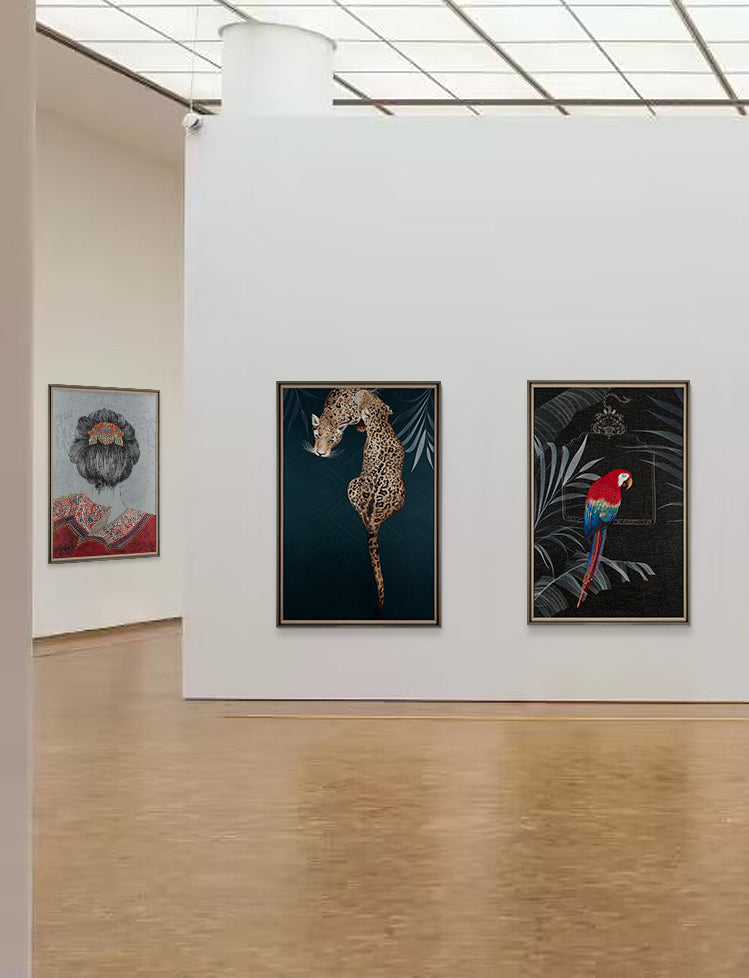 Limitless Creativity and Diverse Value
Whether you're passionate about art collection, personalizing your living space, seeking uniqueness, or exploring art, our leopard embroidery caters to your various needs and appreciations.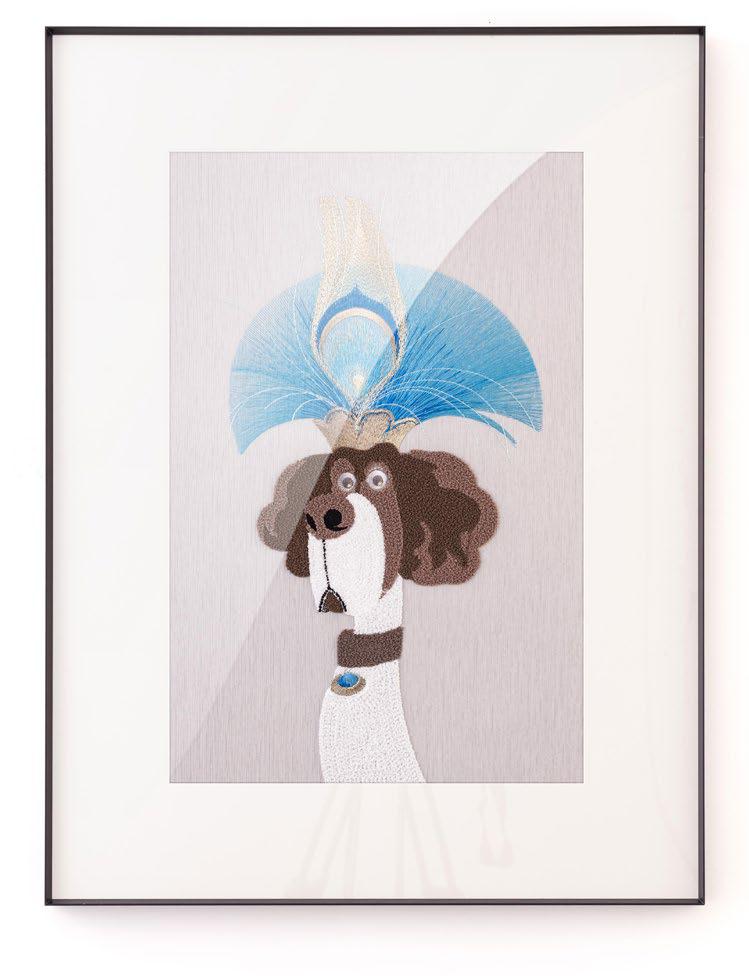 Beauty of Modernity
Every piece of our embroidery embodies the essence of modern art. Whether you're an art enthusiast or in search of artistic inspiration, you'll find pieces that capture your heart.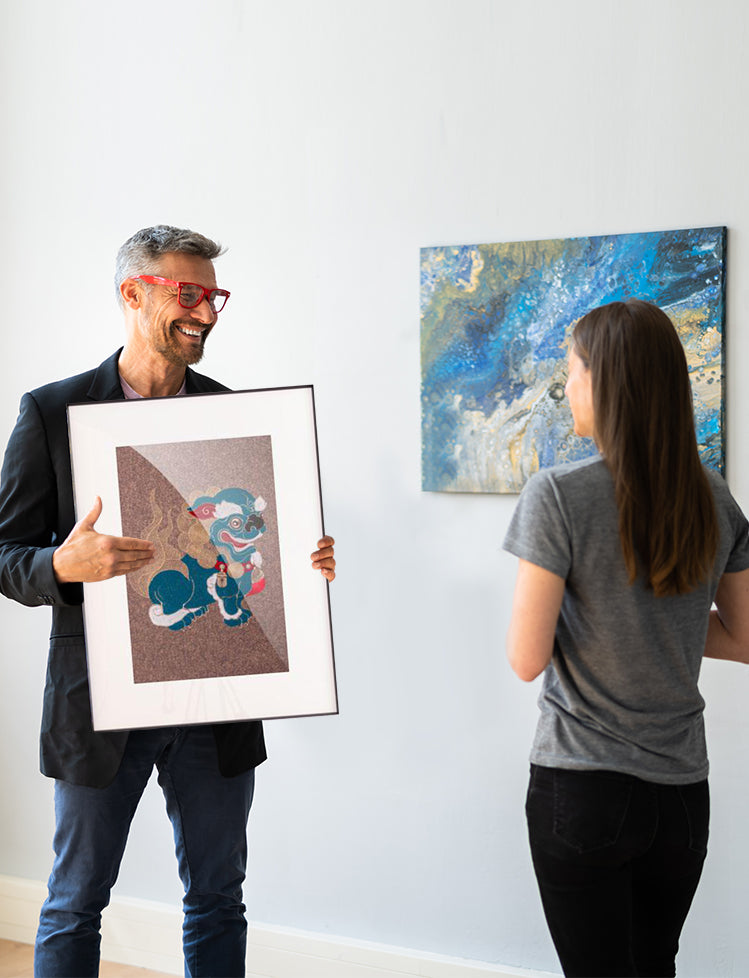 Embodying Emotions
Whether gifted to loved ones or kept for yourself, the emotions they convey are unmistakable.
Birth of Embroidery Art: Inspiration behind Leopard Embroidery
Our leopard embroidery is the embodiment of inspiration, merging the beauty of nature with modern artistic expression. By closely observing the elegance, strength, and intimate relationships of leopards in the wild, our artist crafted this breathtaking piece. The intertwined leopards in this embroidery represent resonance, intimacy, and trust. This emotional portrayal transforms this embroidery into not just art but a storyteller.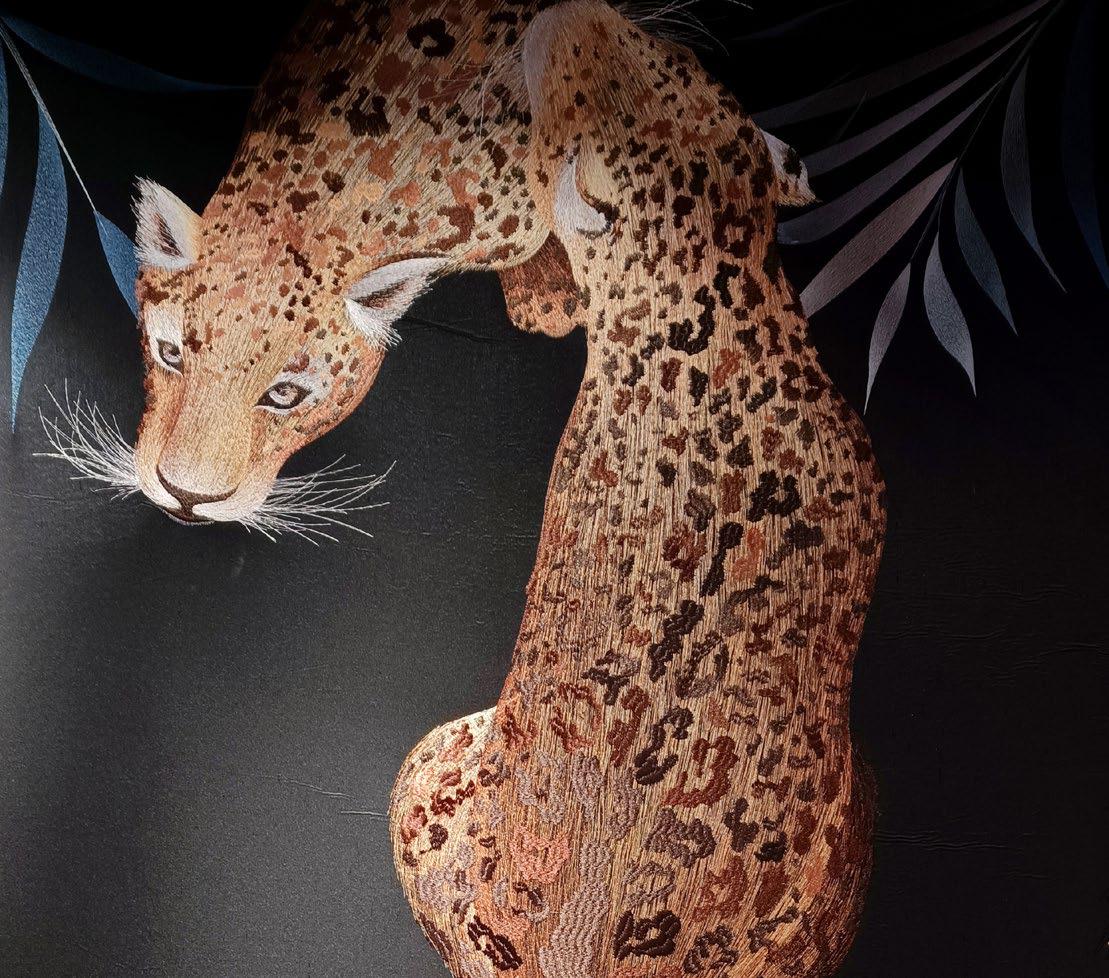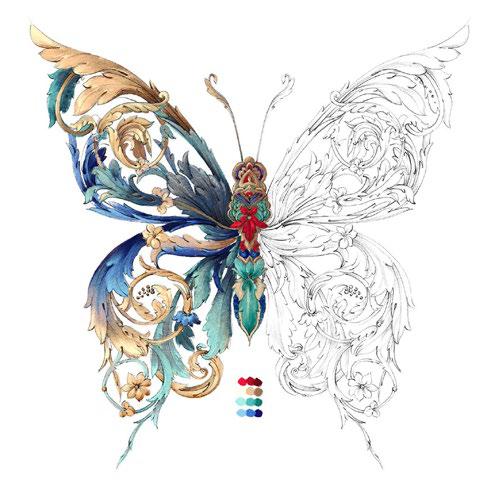 Artist's Creation
Embroidery artworks patterns are from the master's artistic creation. The artist first designs original drawings, and then uses special stitches and unique color threads to create such vivid artistic embroidery art.
Every Stitch is Meticulously Crafted: Details of Leopard Embroidery
From the texture of each leopard's fur to the layering of spots, our leopard embroidery is brimming with stunning details. Every stitch is a manifestation of the artist's attention to detail and meticulous craftsmanship. The eyes of the leopards seem to interact with you through the embroidery; their fur, built layer by layer with threads, provides a tactile quality. Each detail embodies the artist's pursuit of aesthetics and perfection, and becomes a unique aspect of your collection. Dimension (31.5*47.25 inch) is suitable for decorating bedrooms, living rooms, study rooms and other indoor places.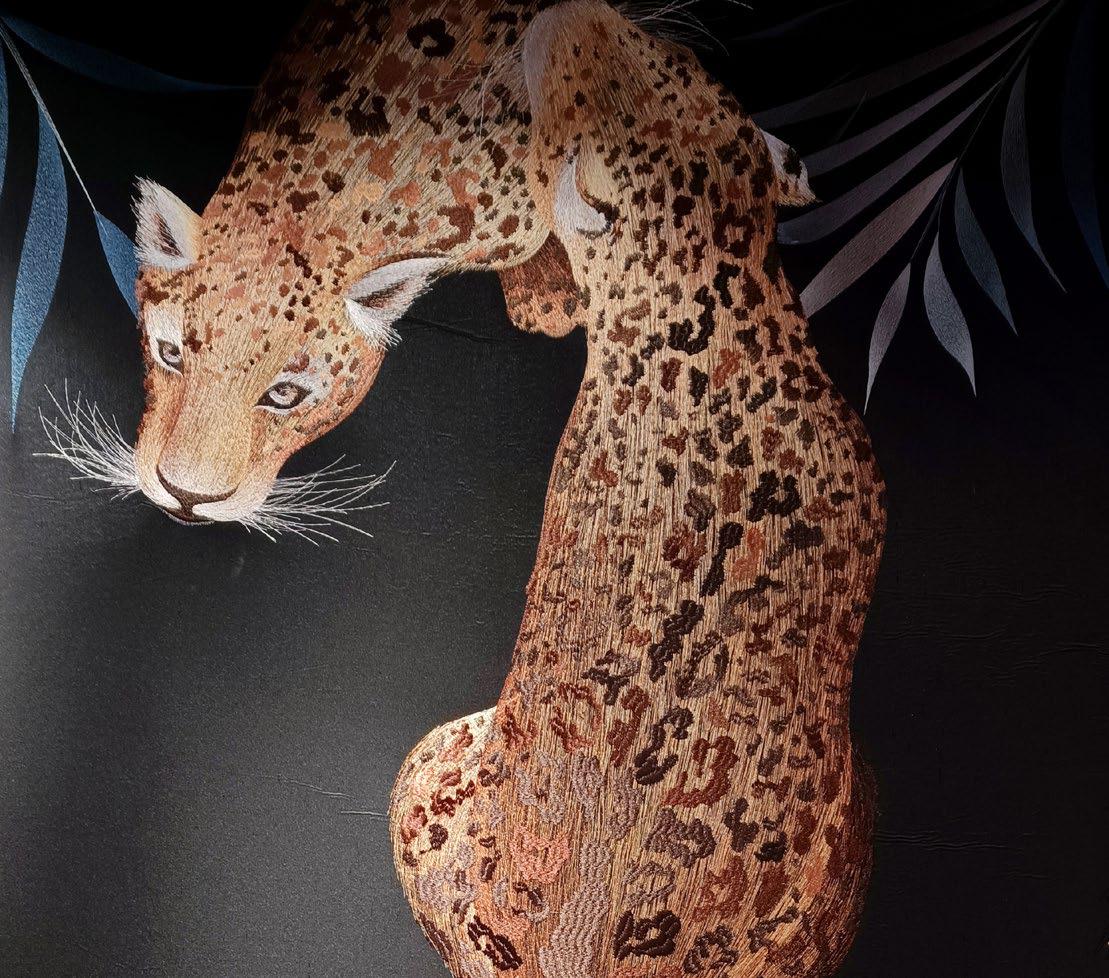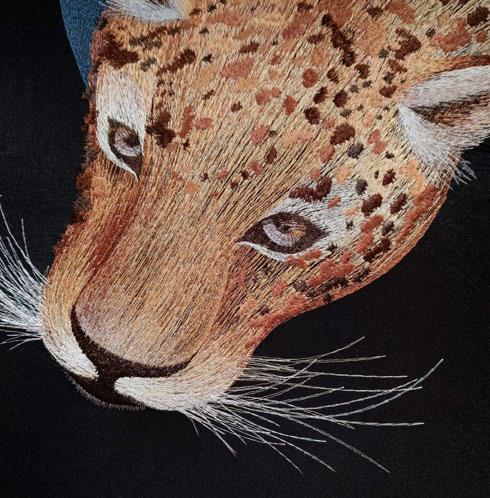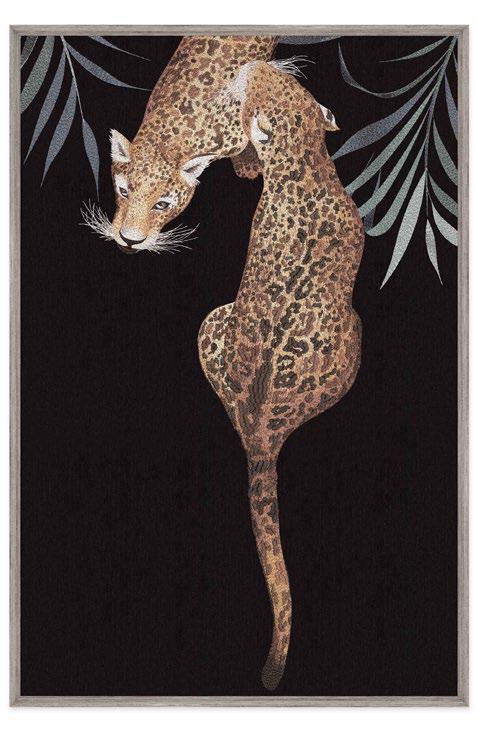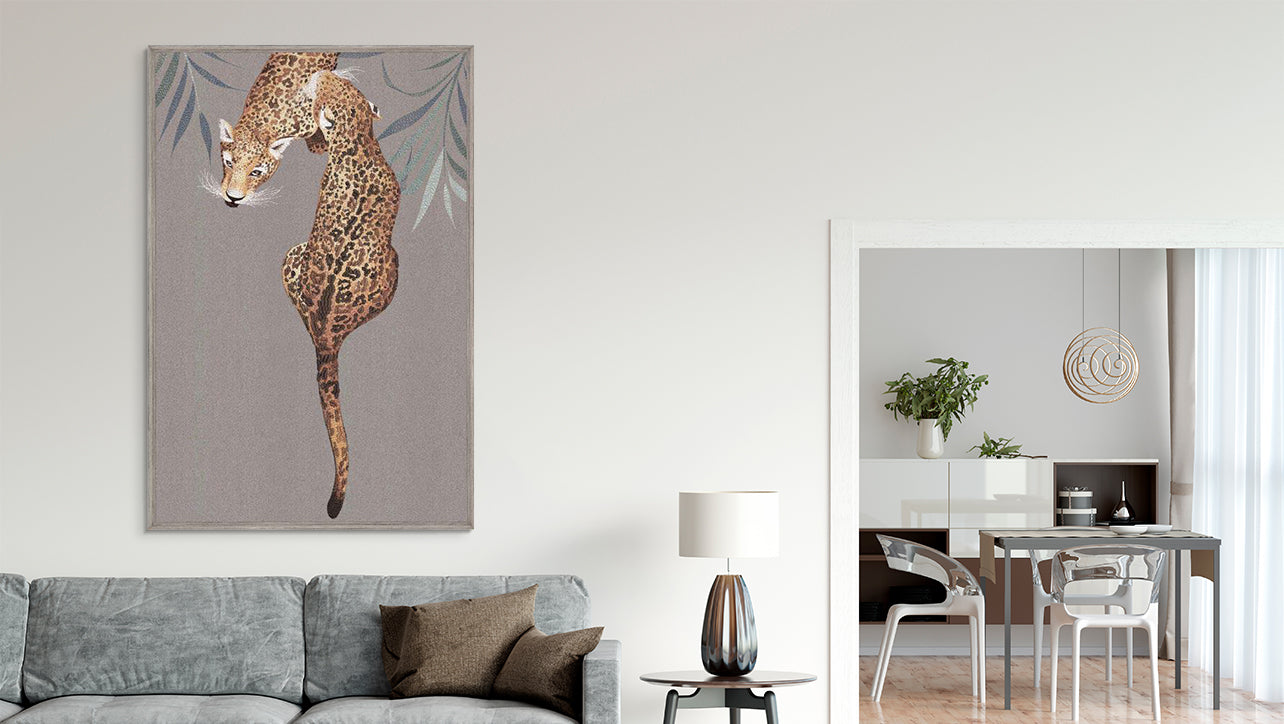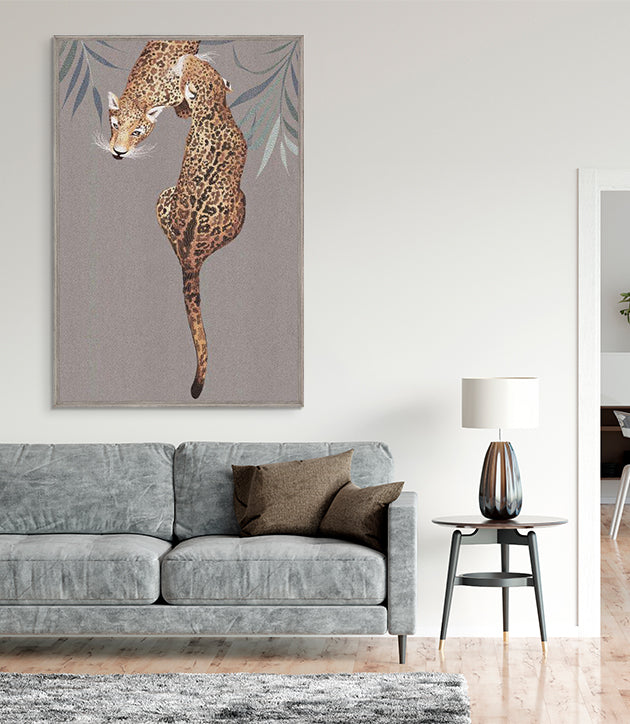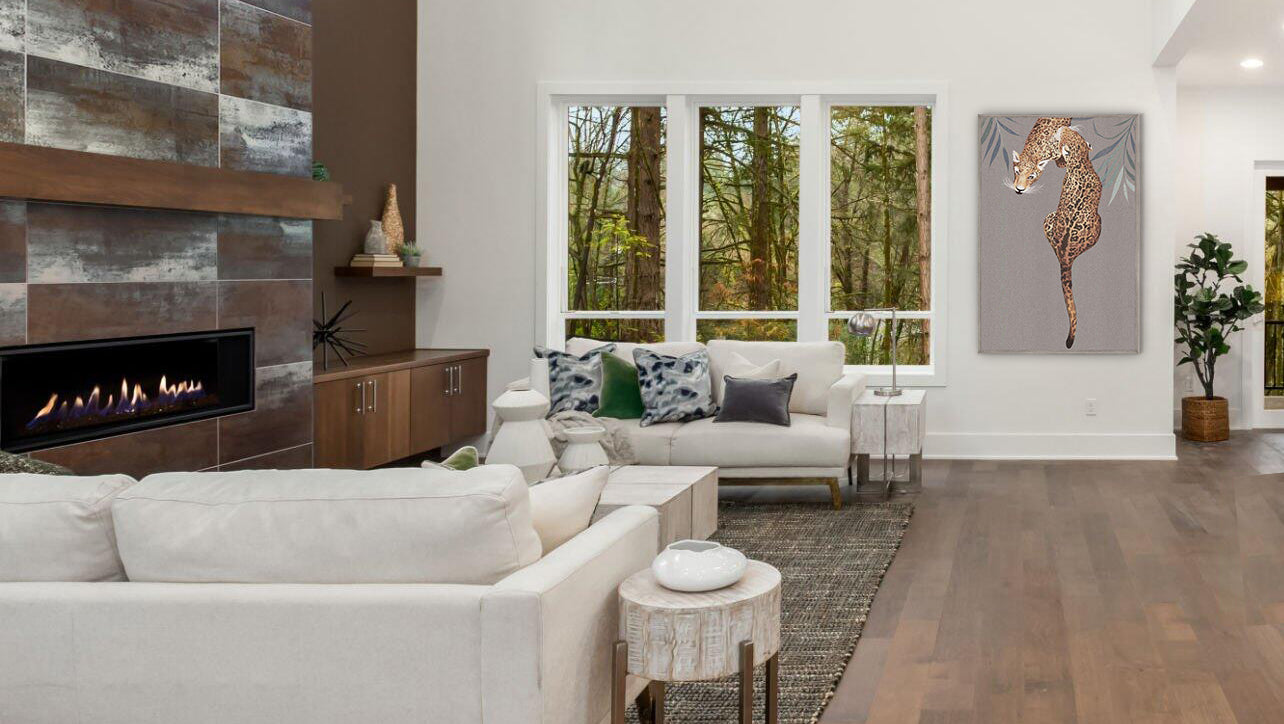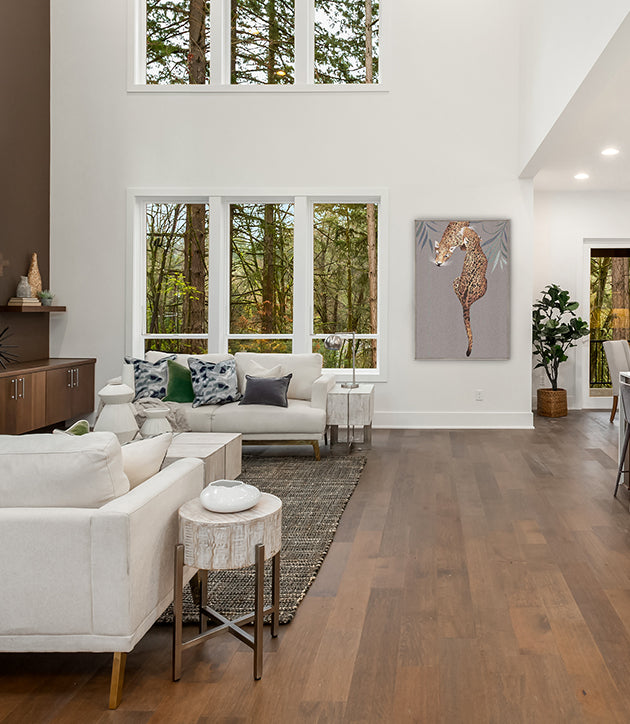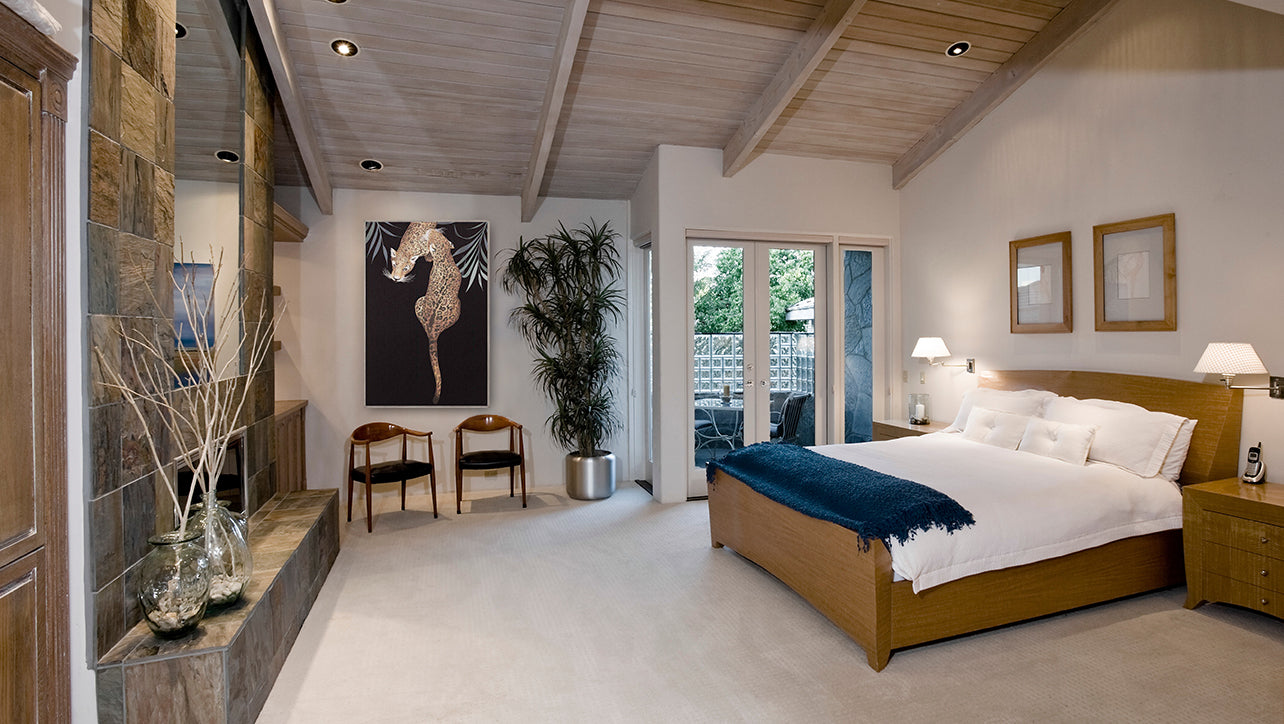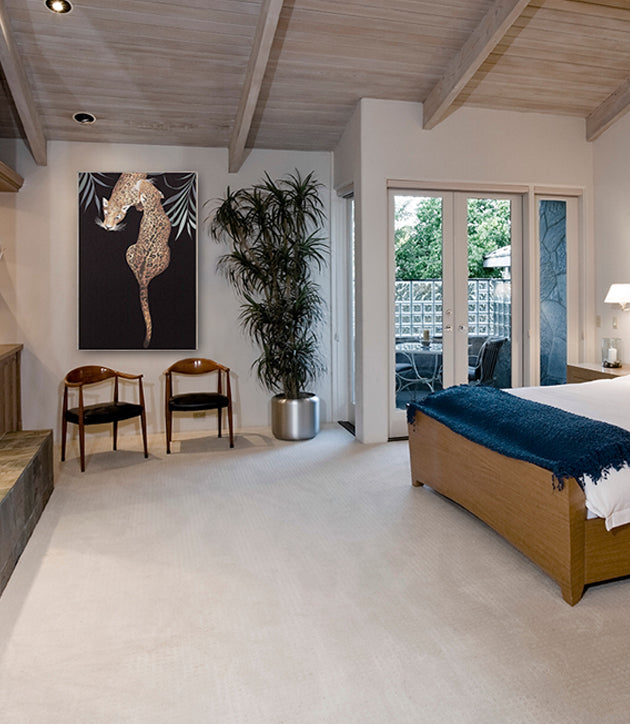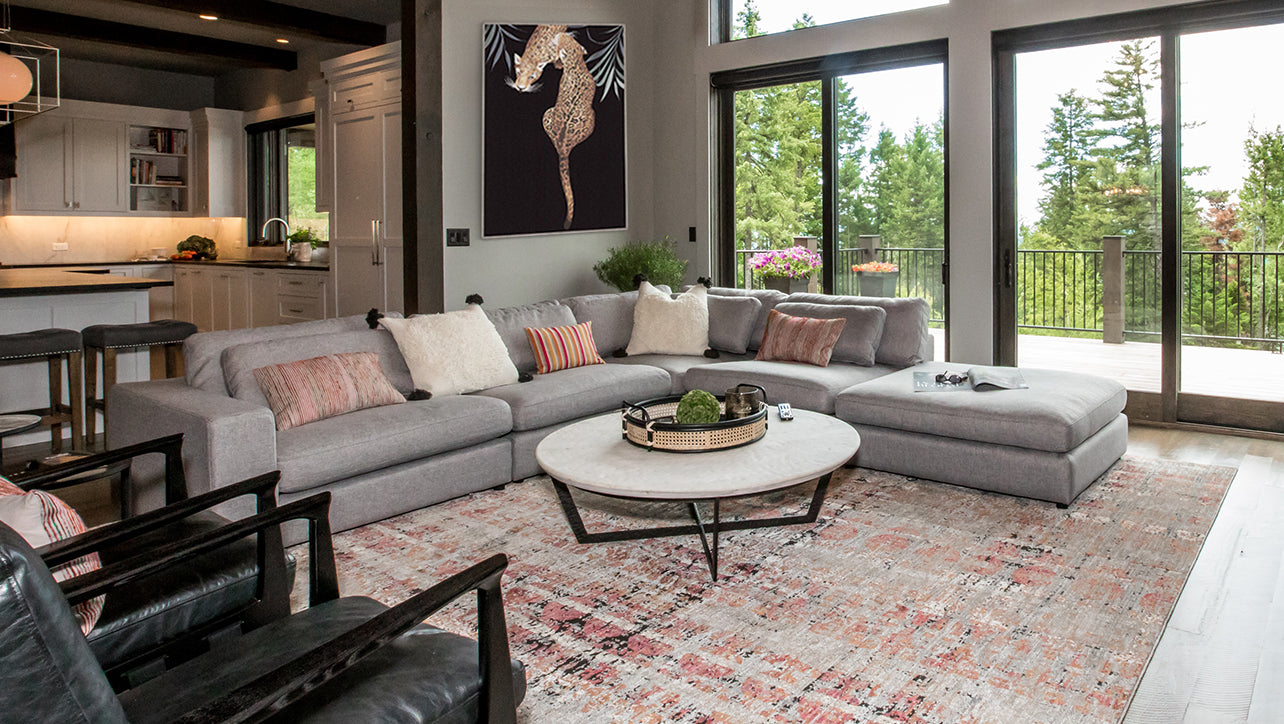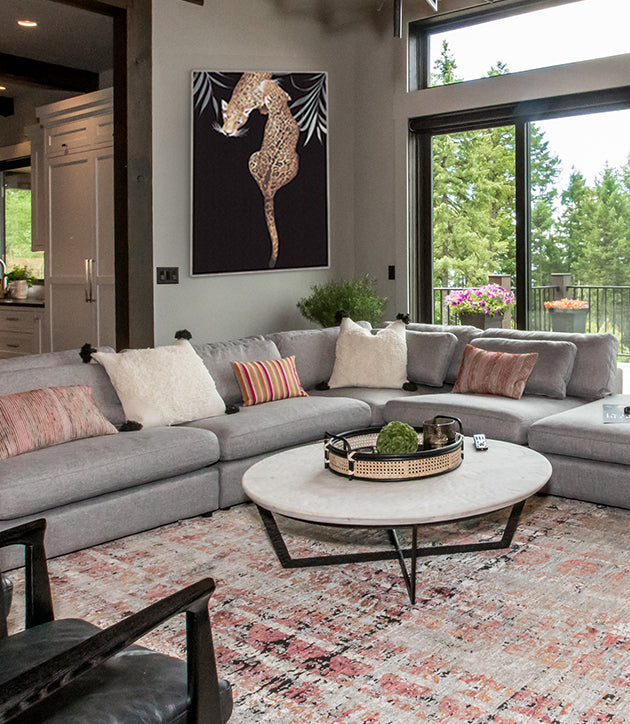 Embark on Your Embroidery Journey
Whether you're enamored by modern art, seeking distinctive home decor, or resonating with art, our leopard embroidery caters to your desires. By delving into the story behind our embroideries, you'll gain a deeper understanding of the intricacies of every stroke and thread.
Choosing our leopard embroidery isn't just an investment in modern art; it's an addition of unique aesthetics to your life. Whether you're an art collector or someone who seeks emotional resonance through art, we welcome you to embark on a unique journey in our world of embroidery art.