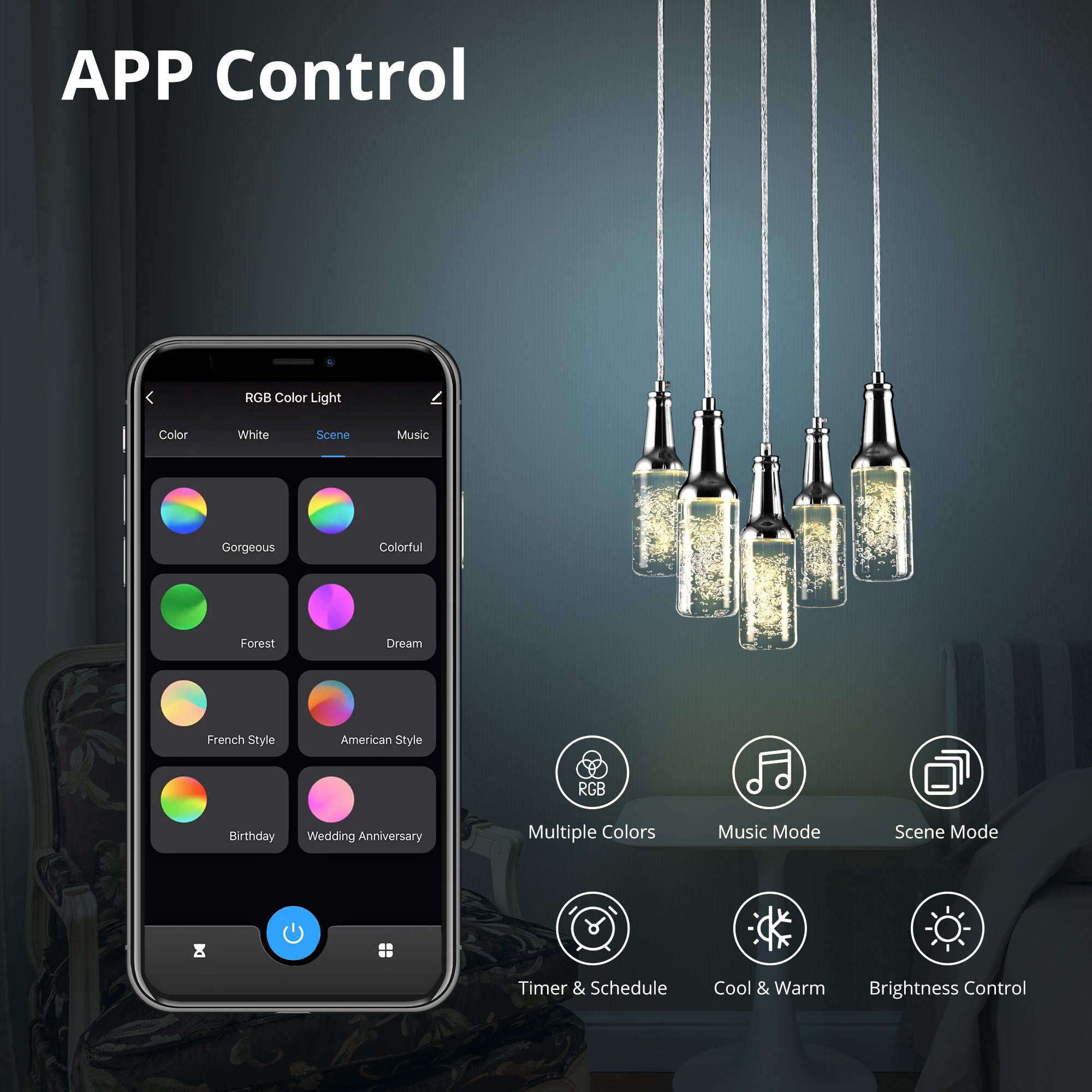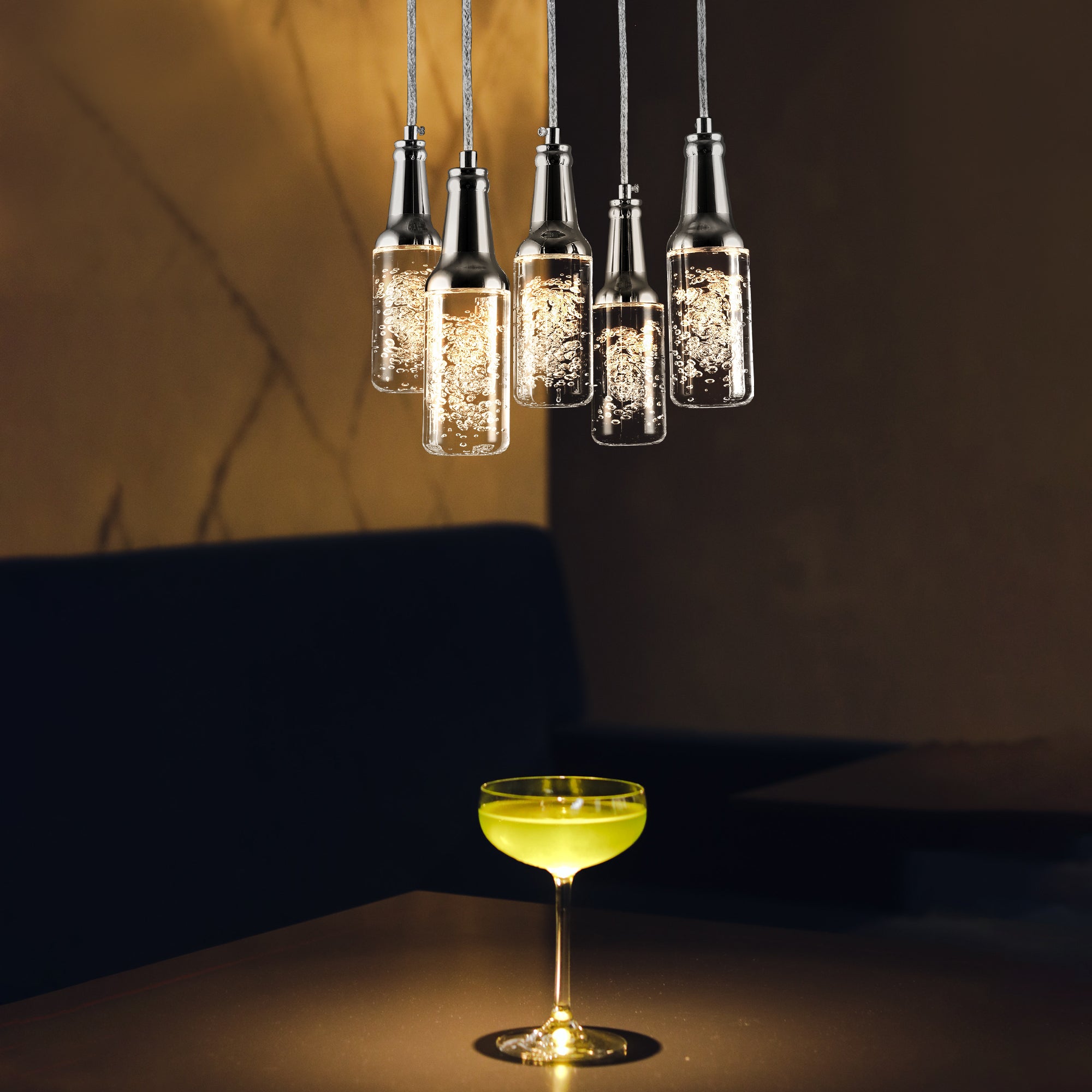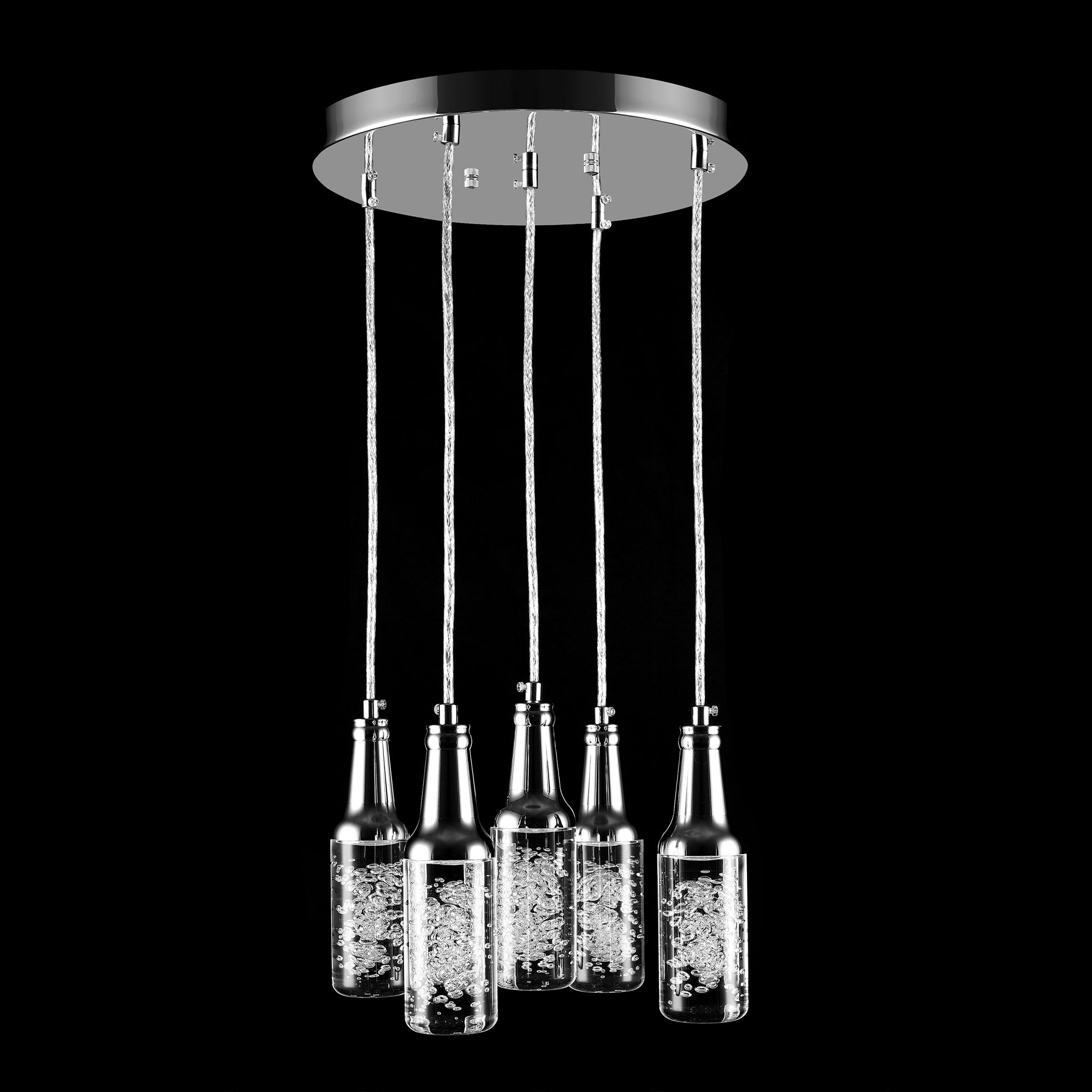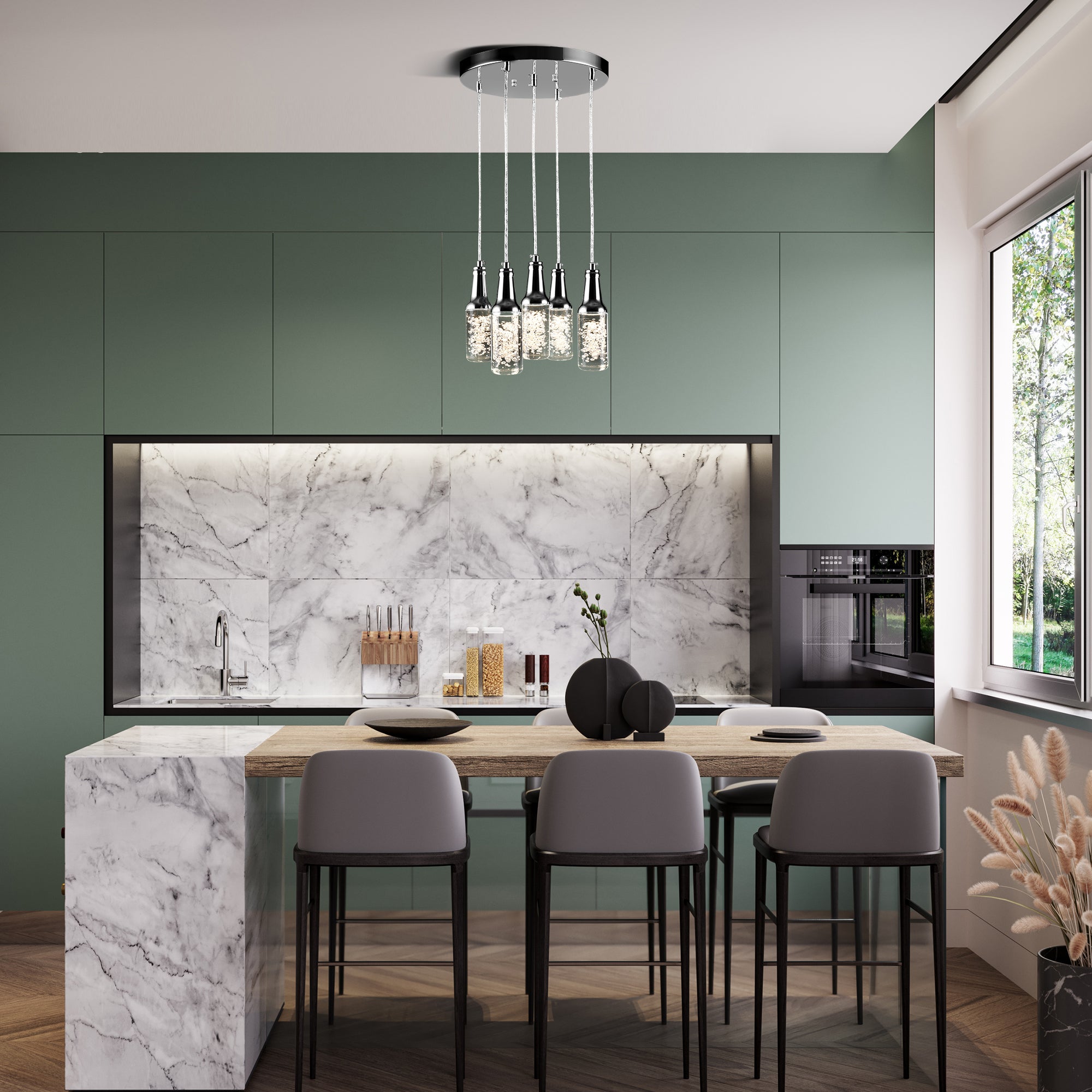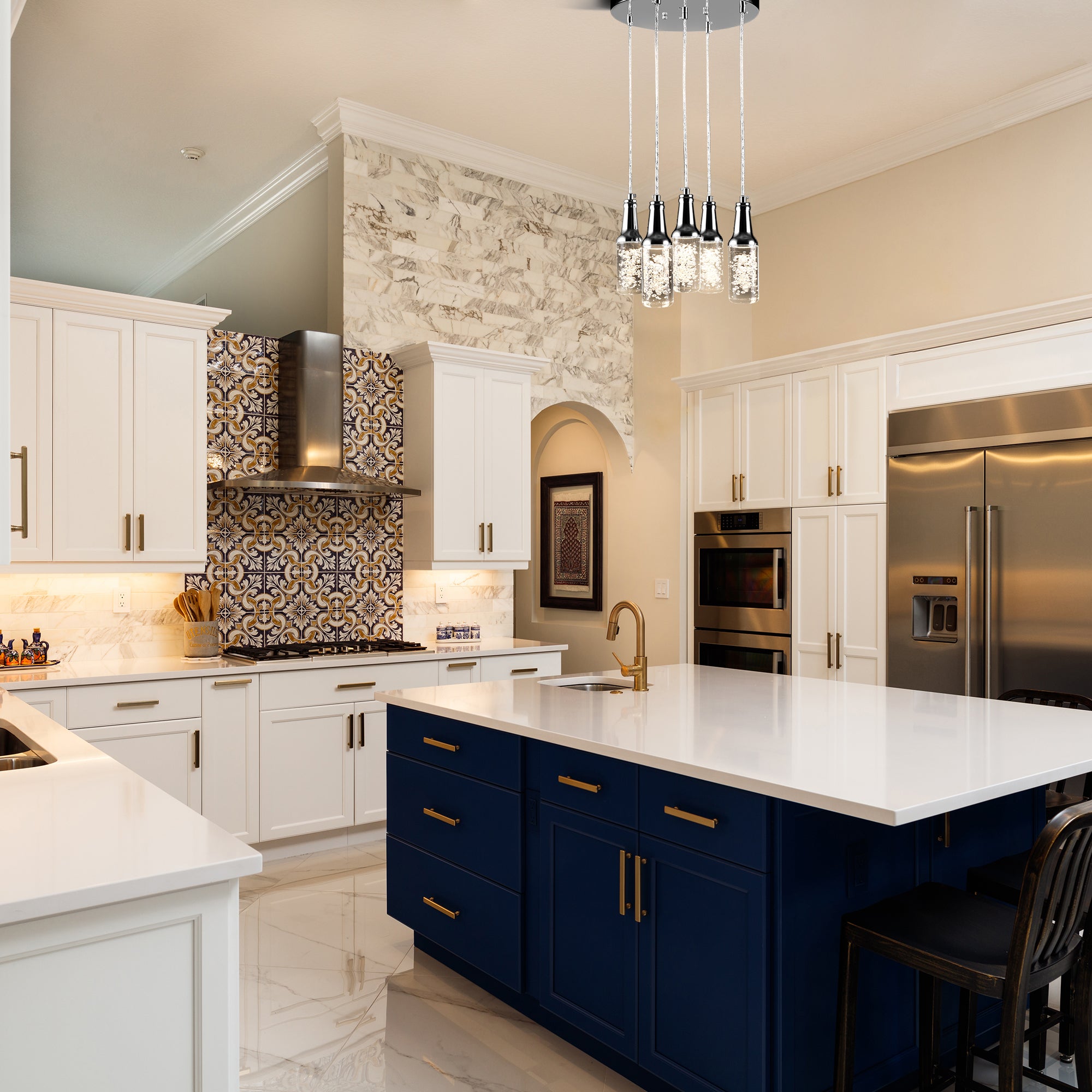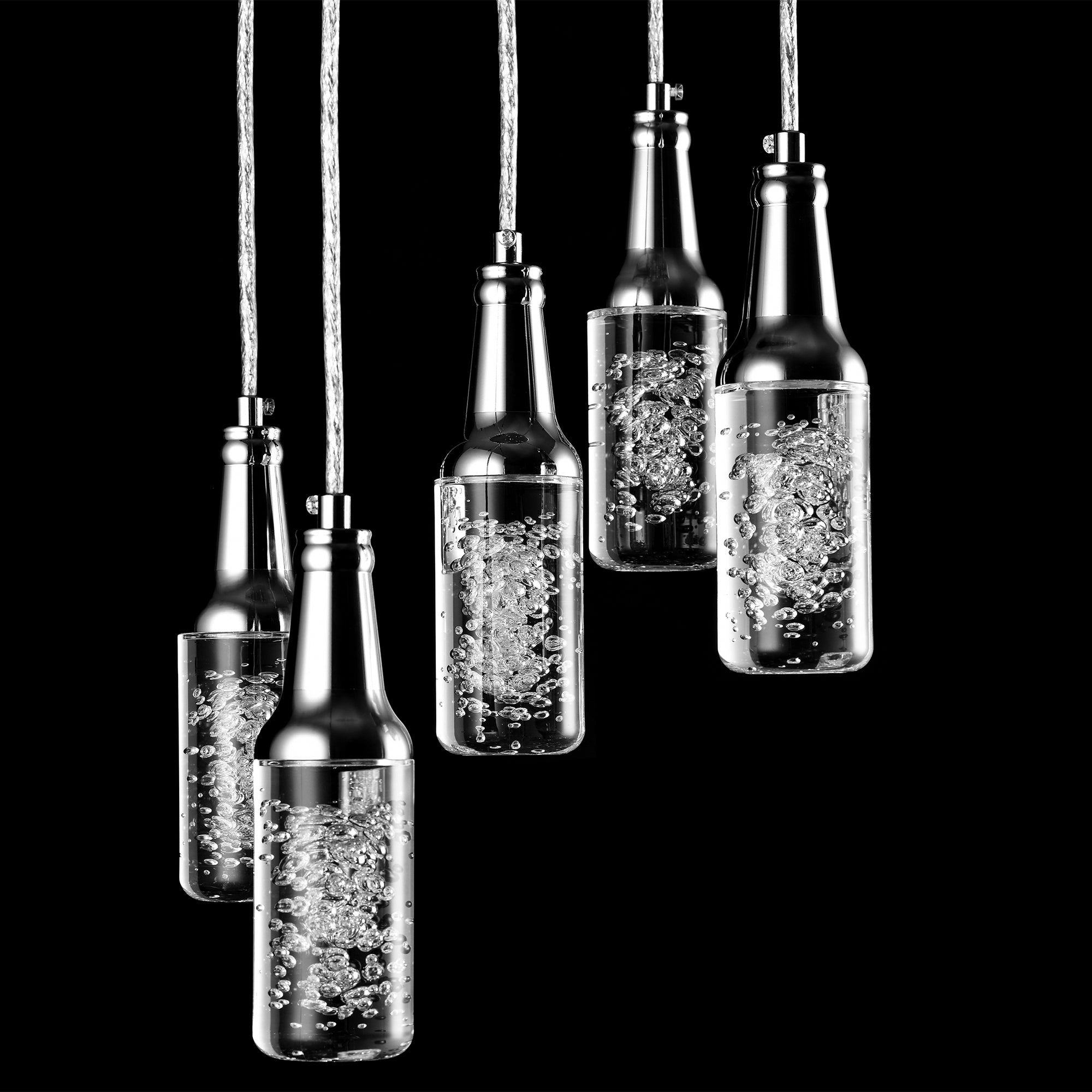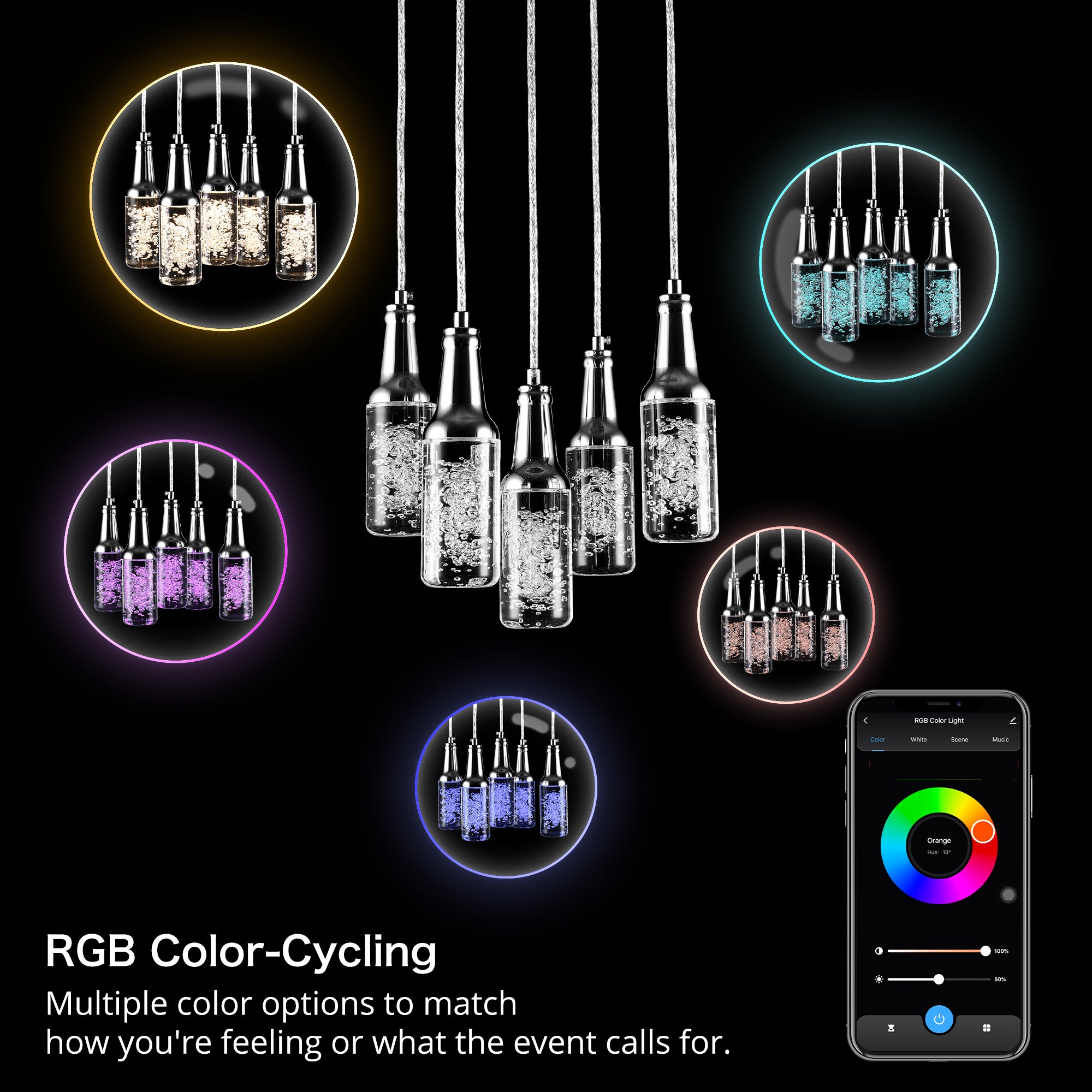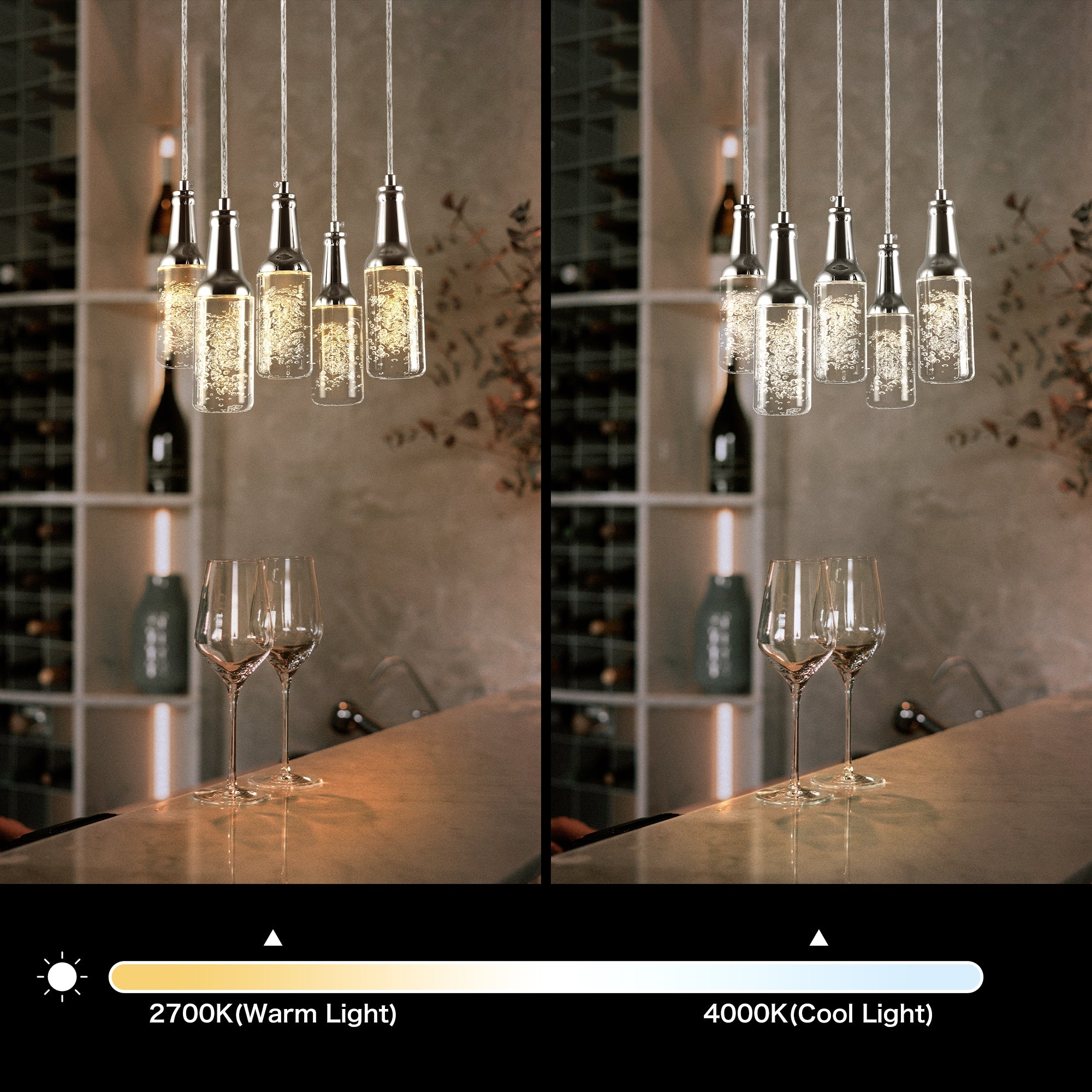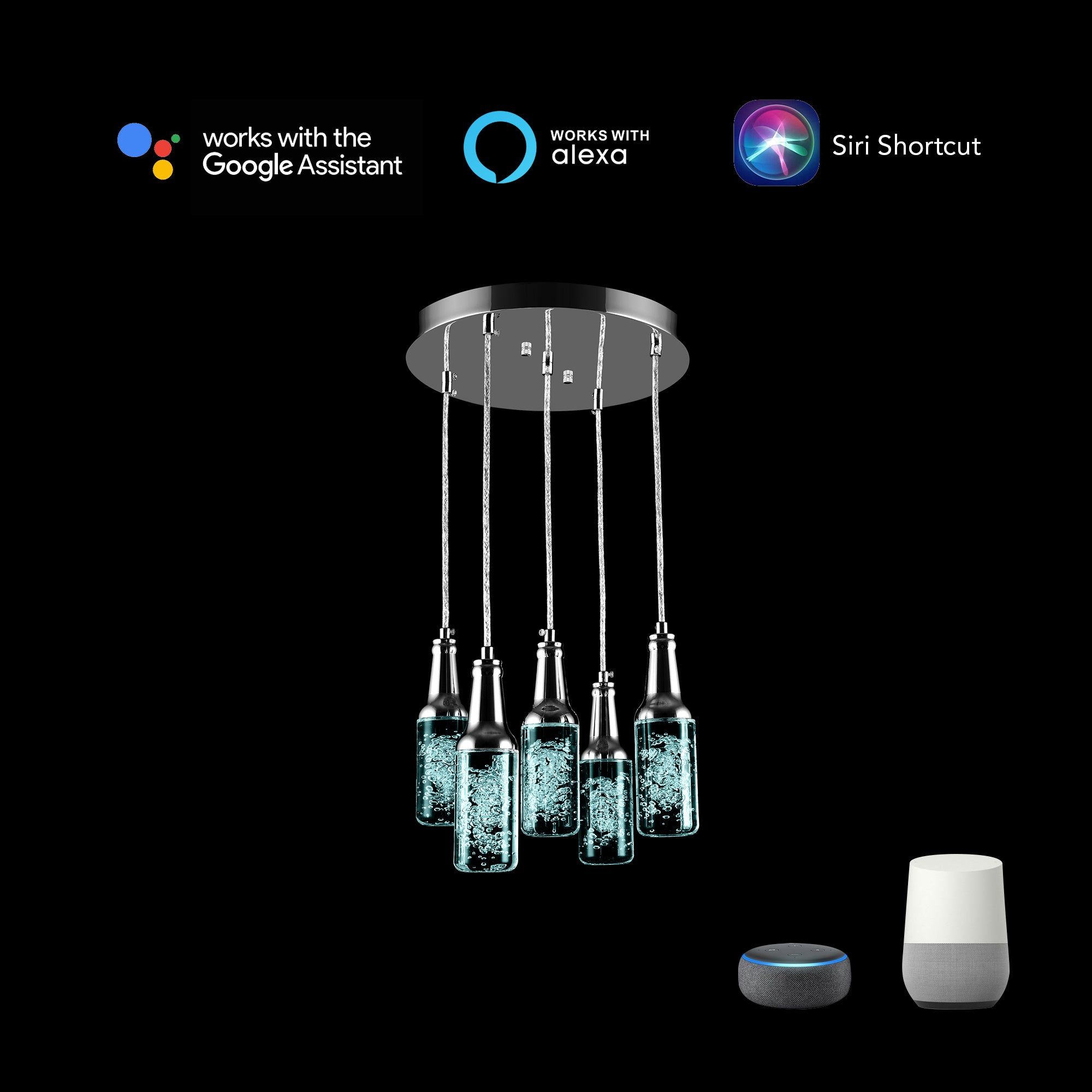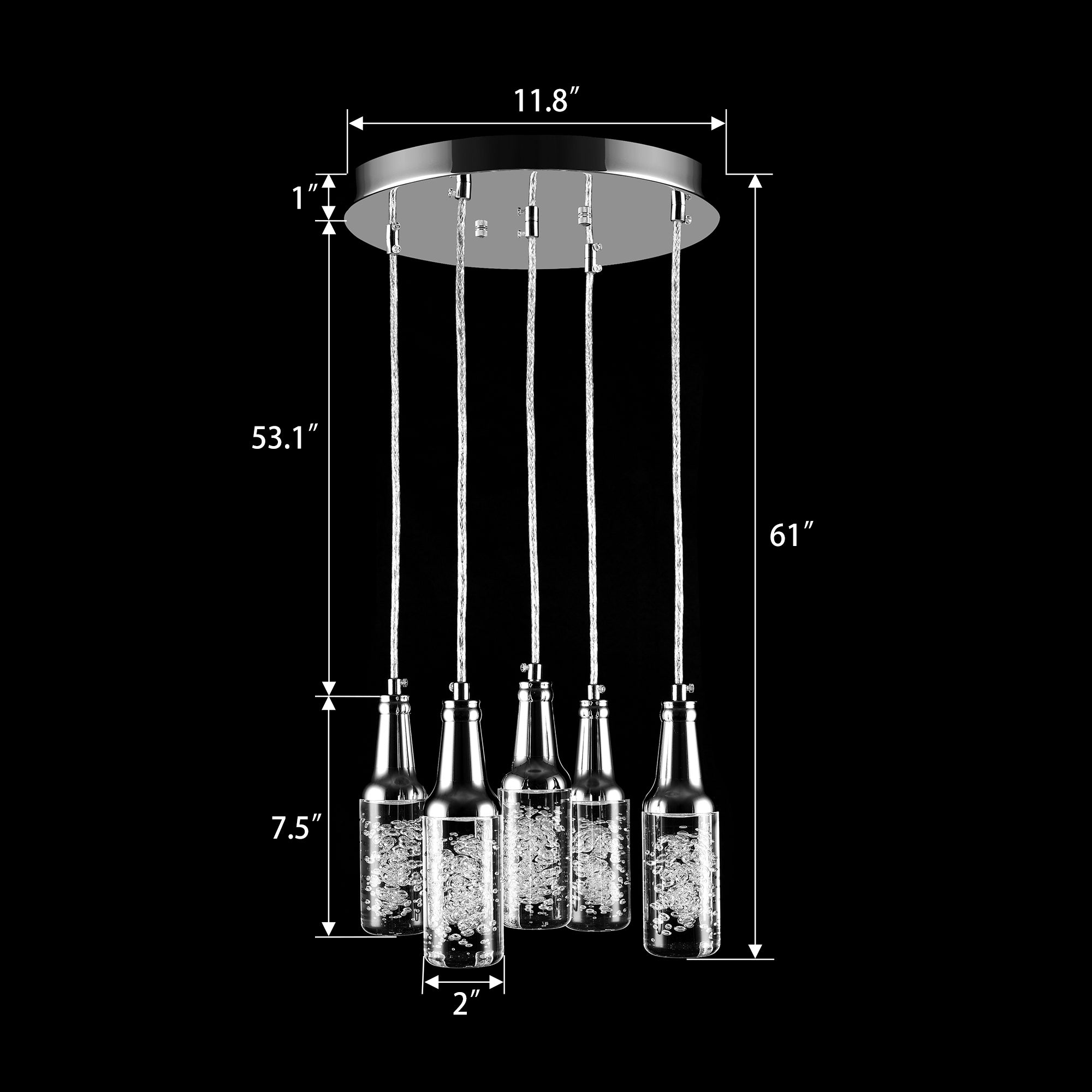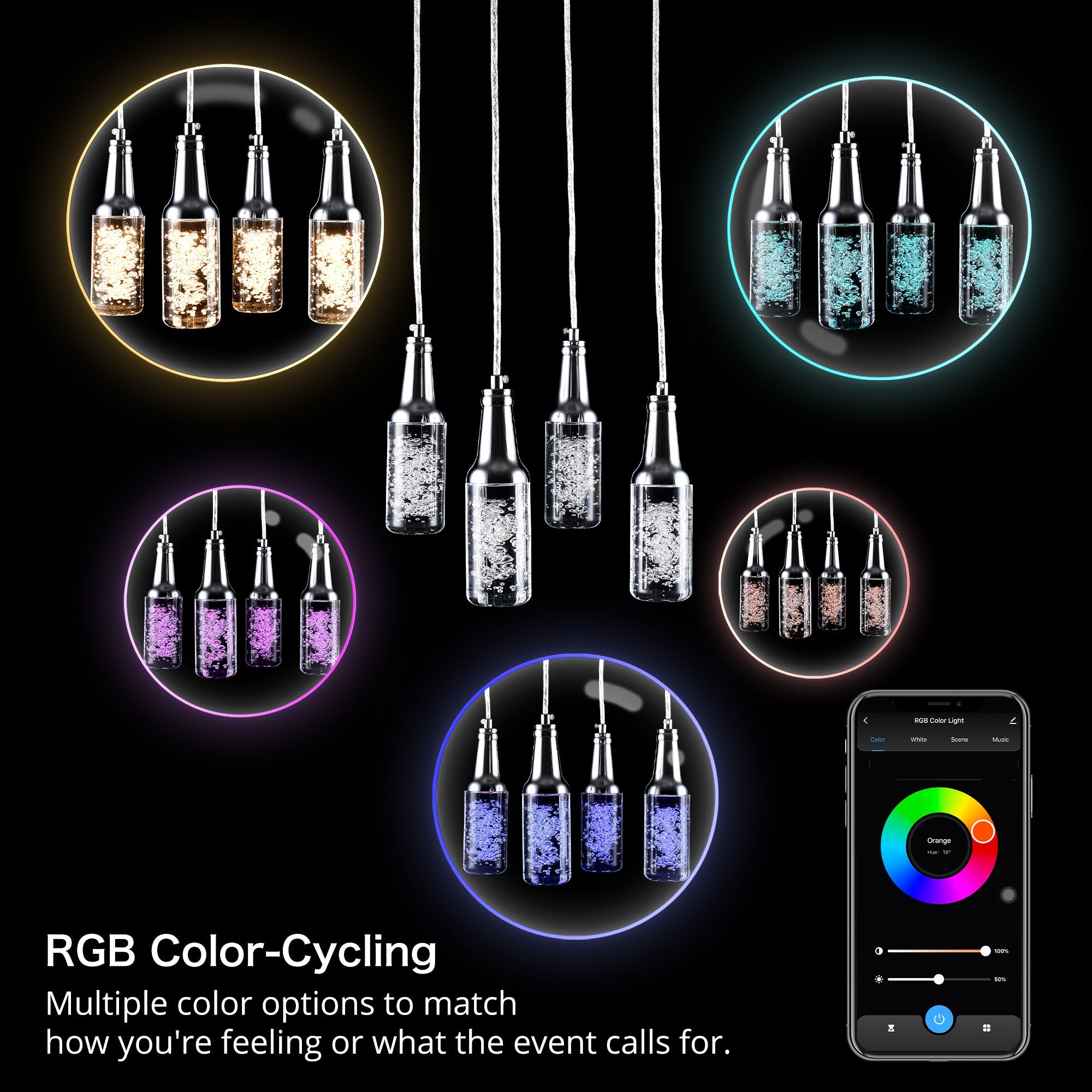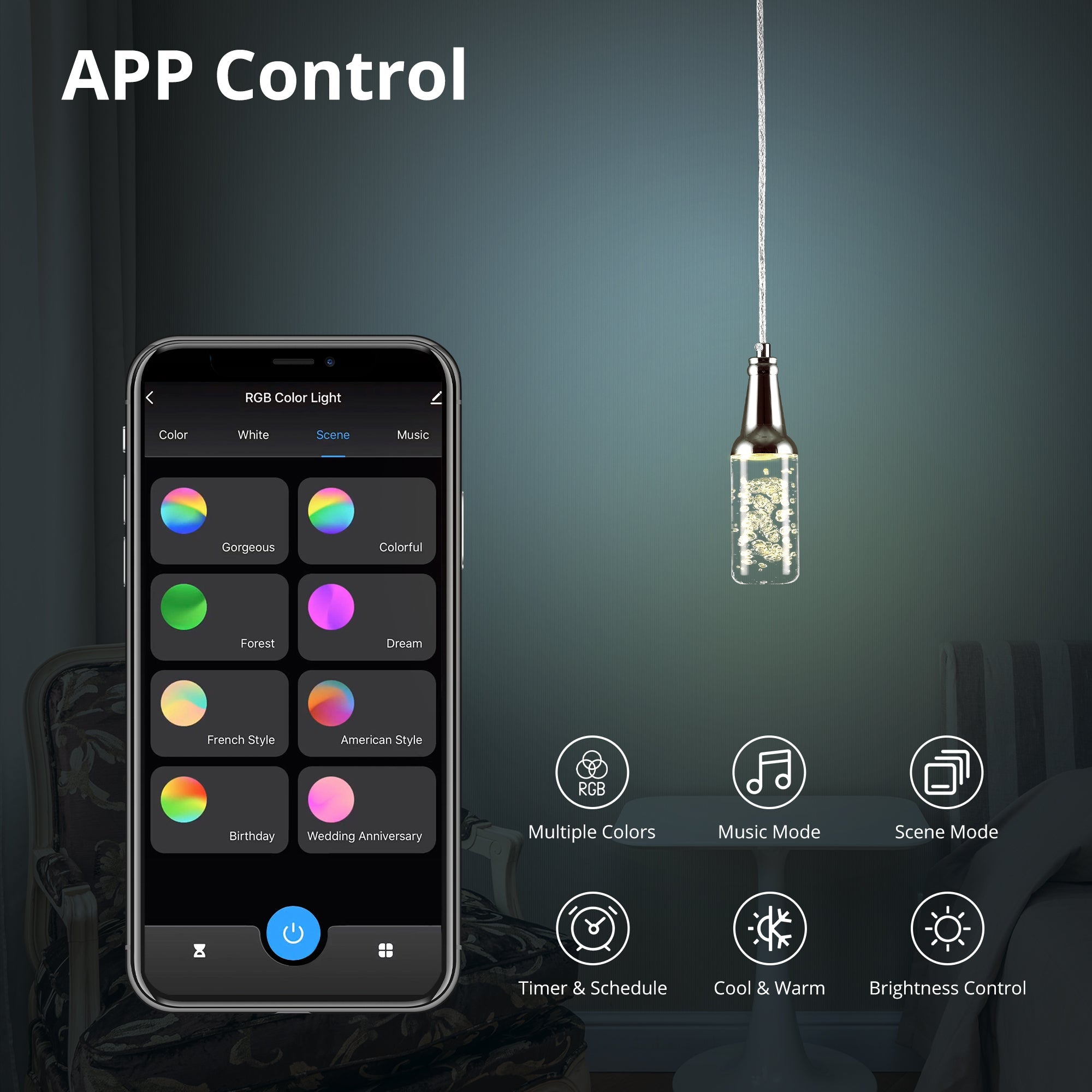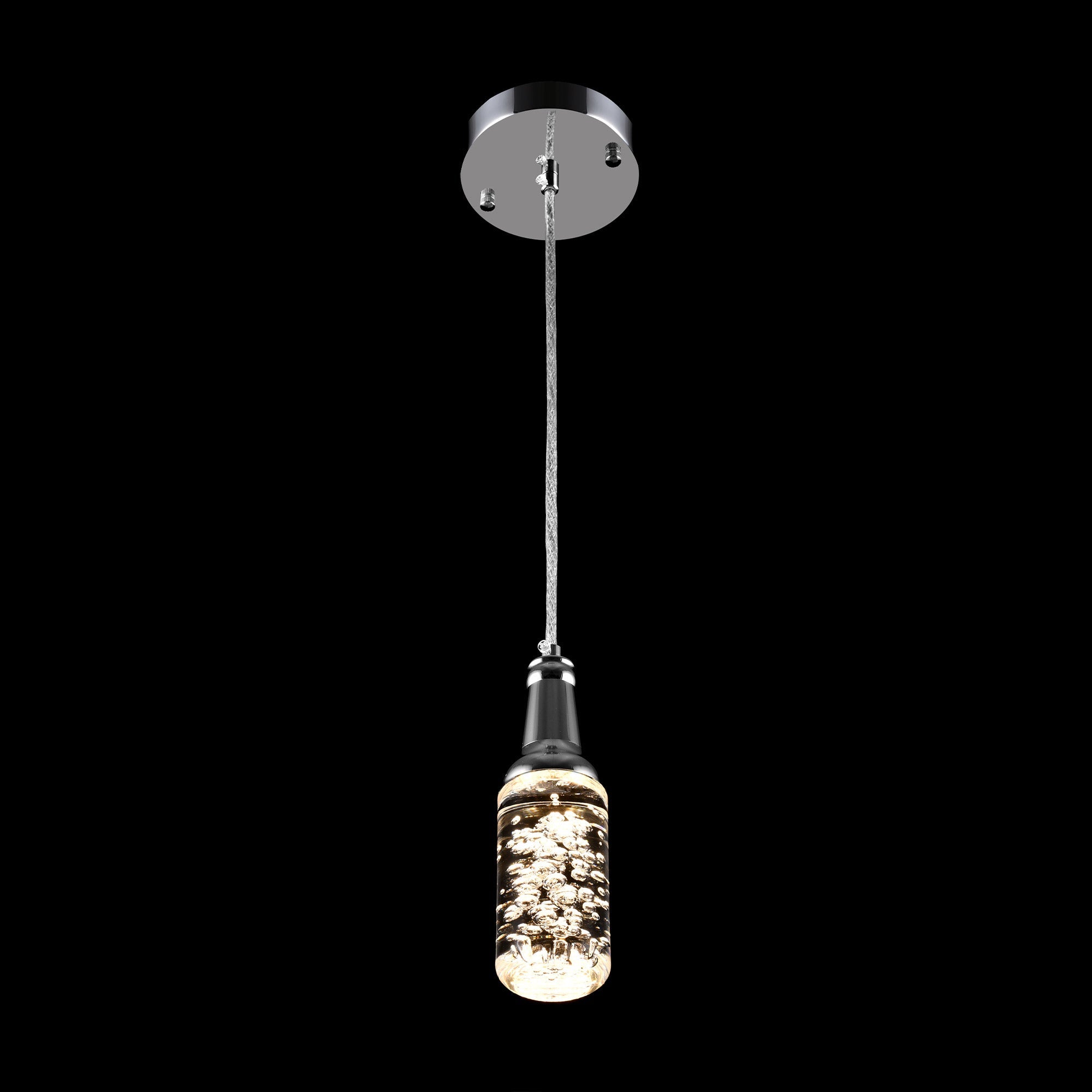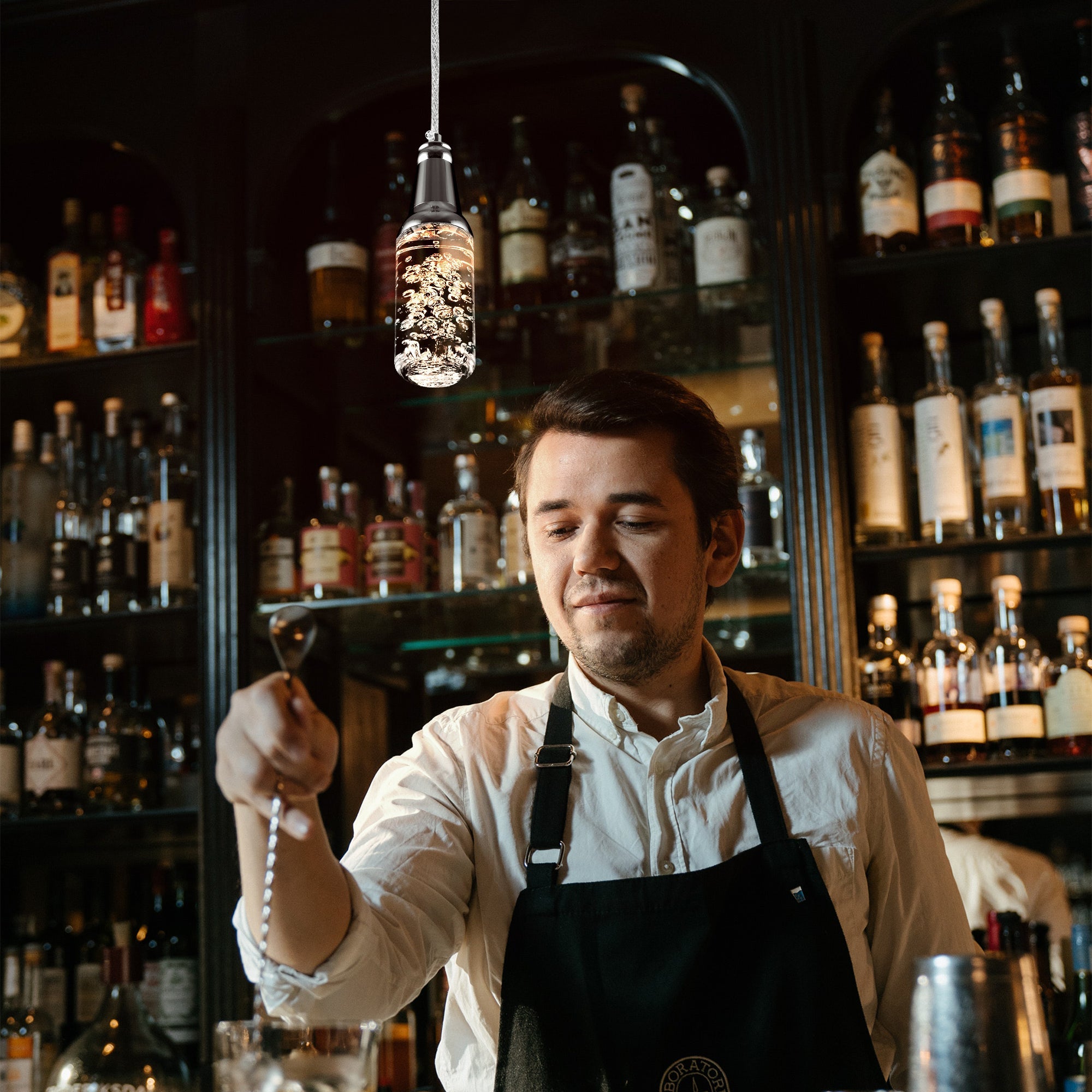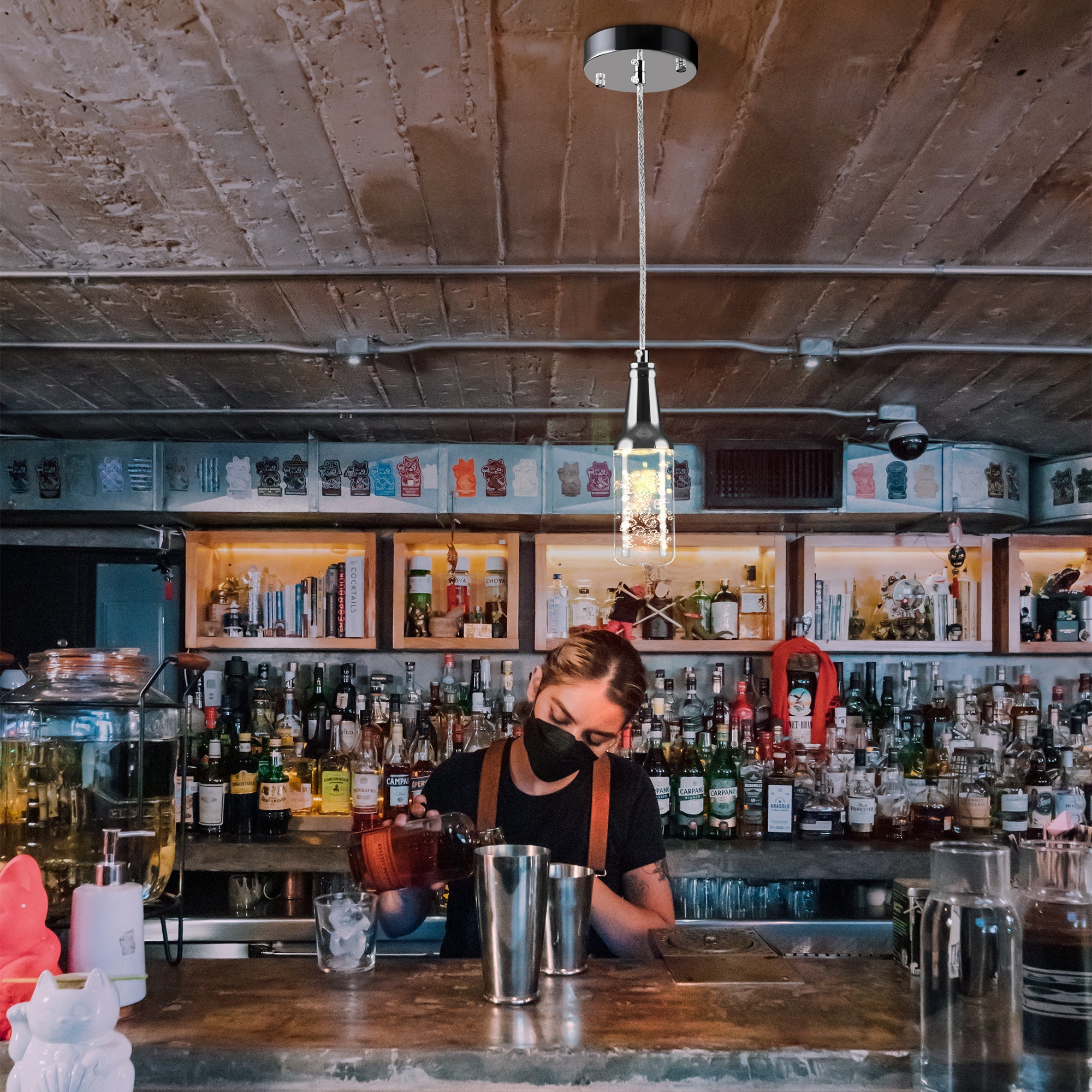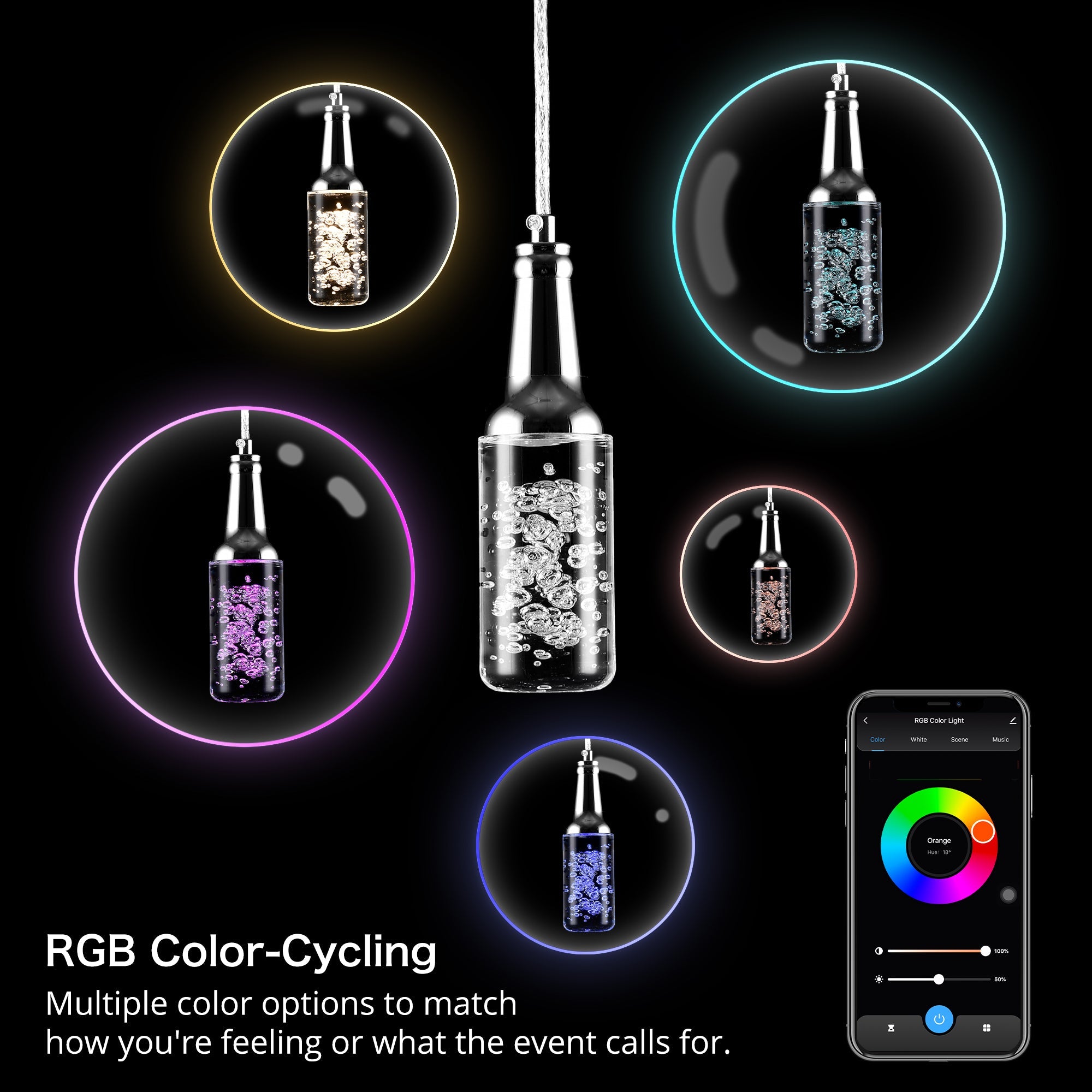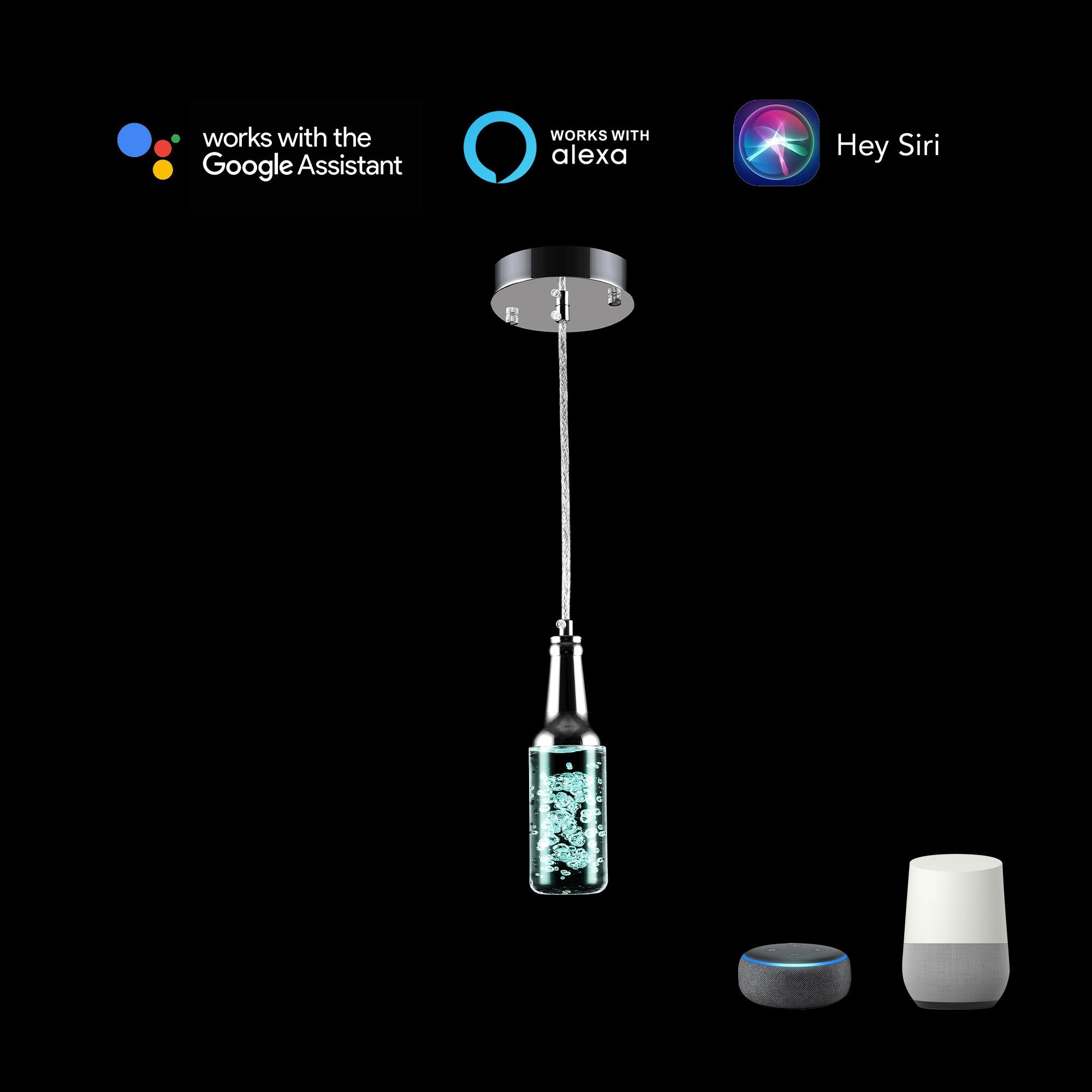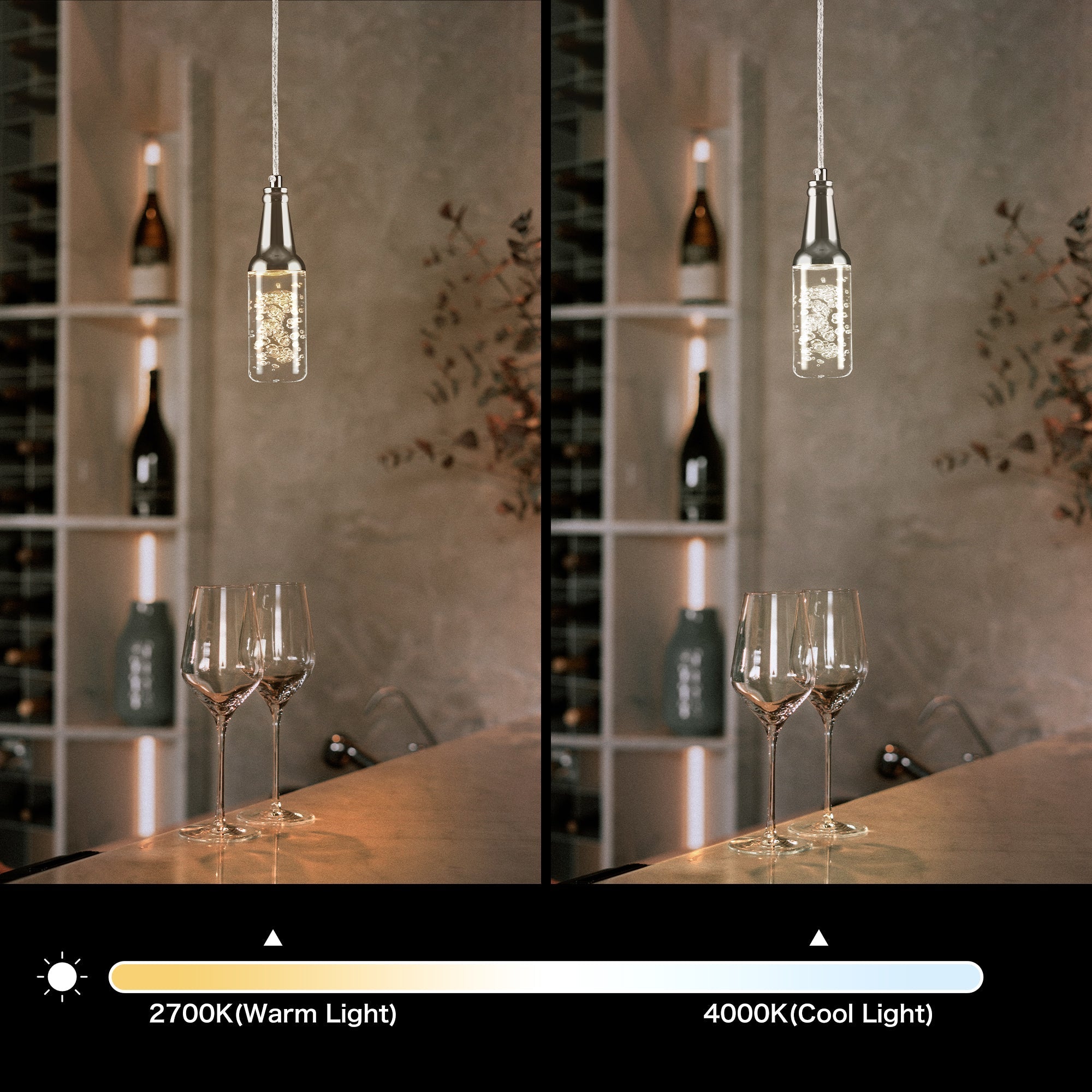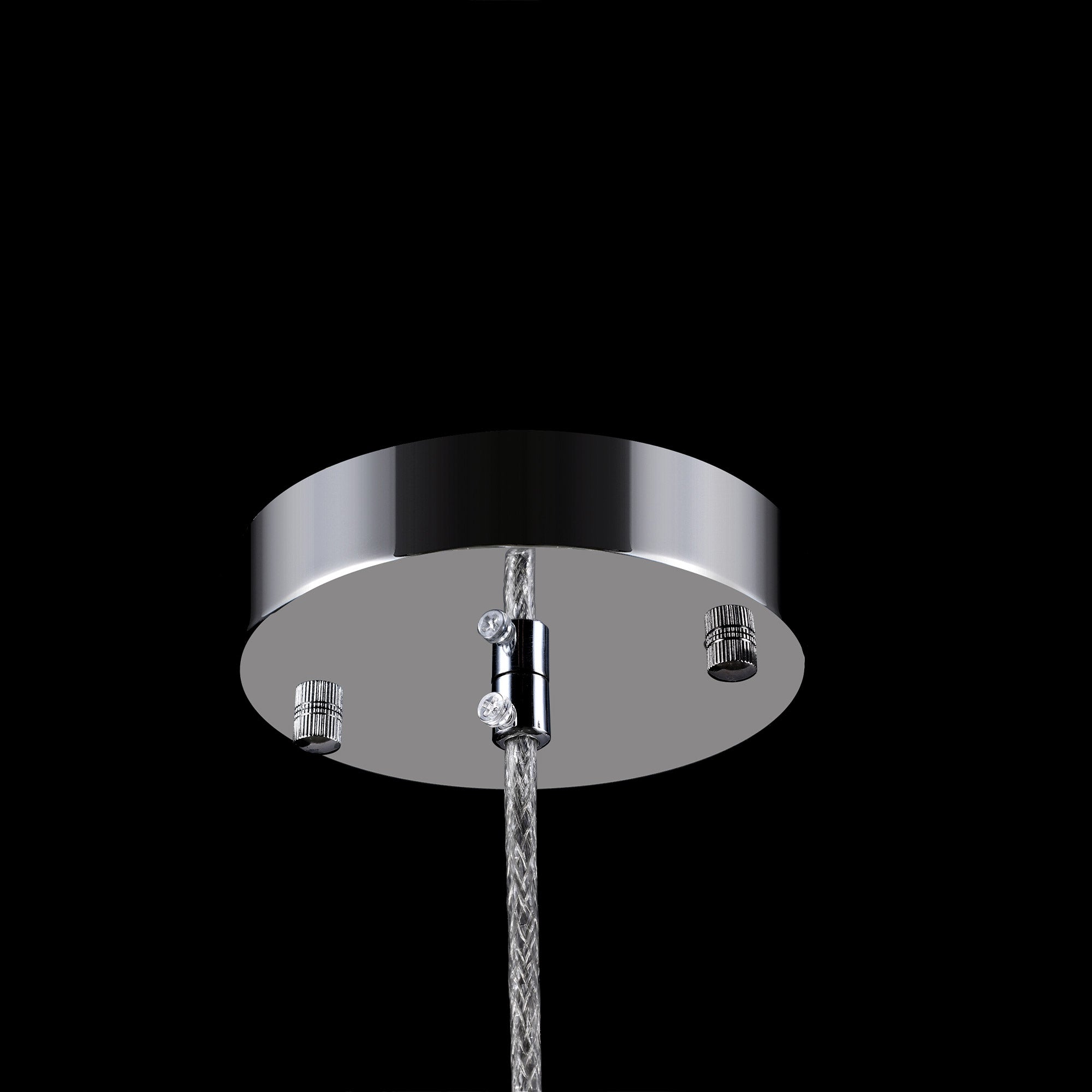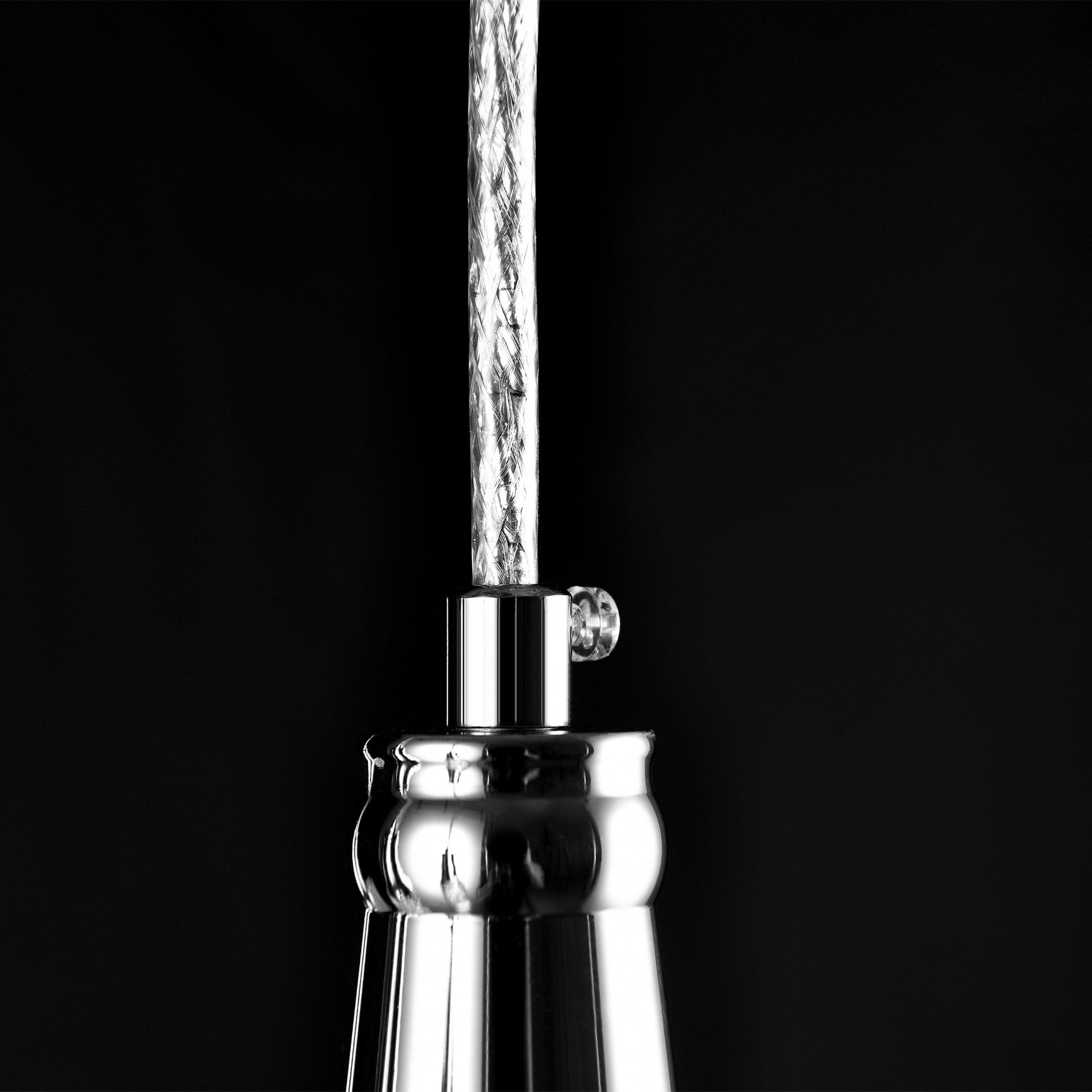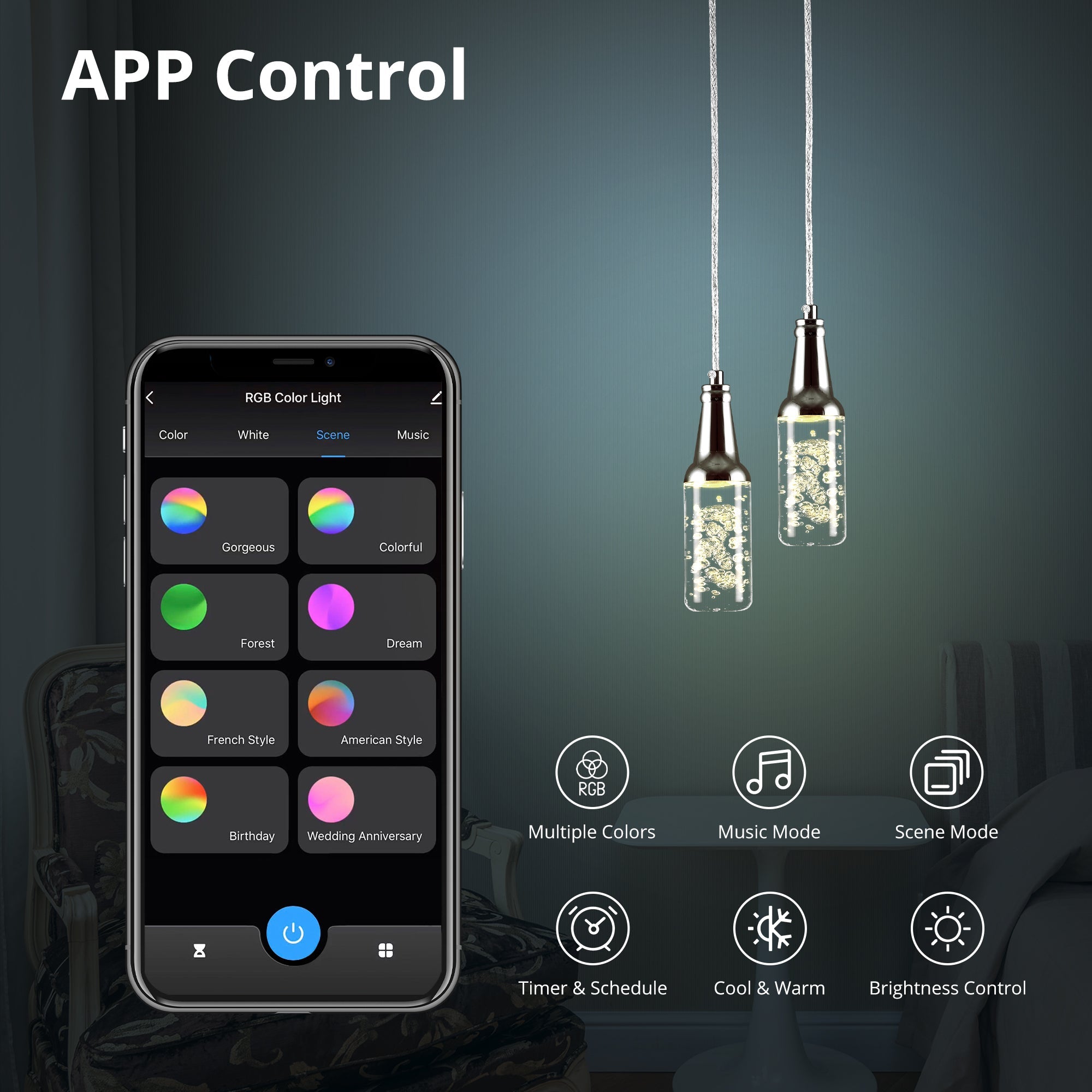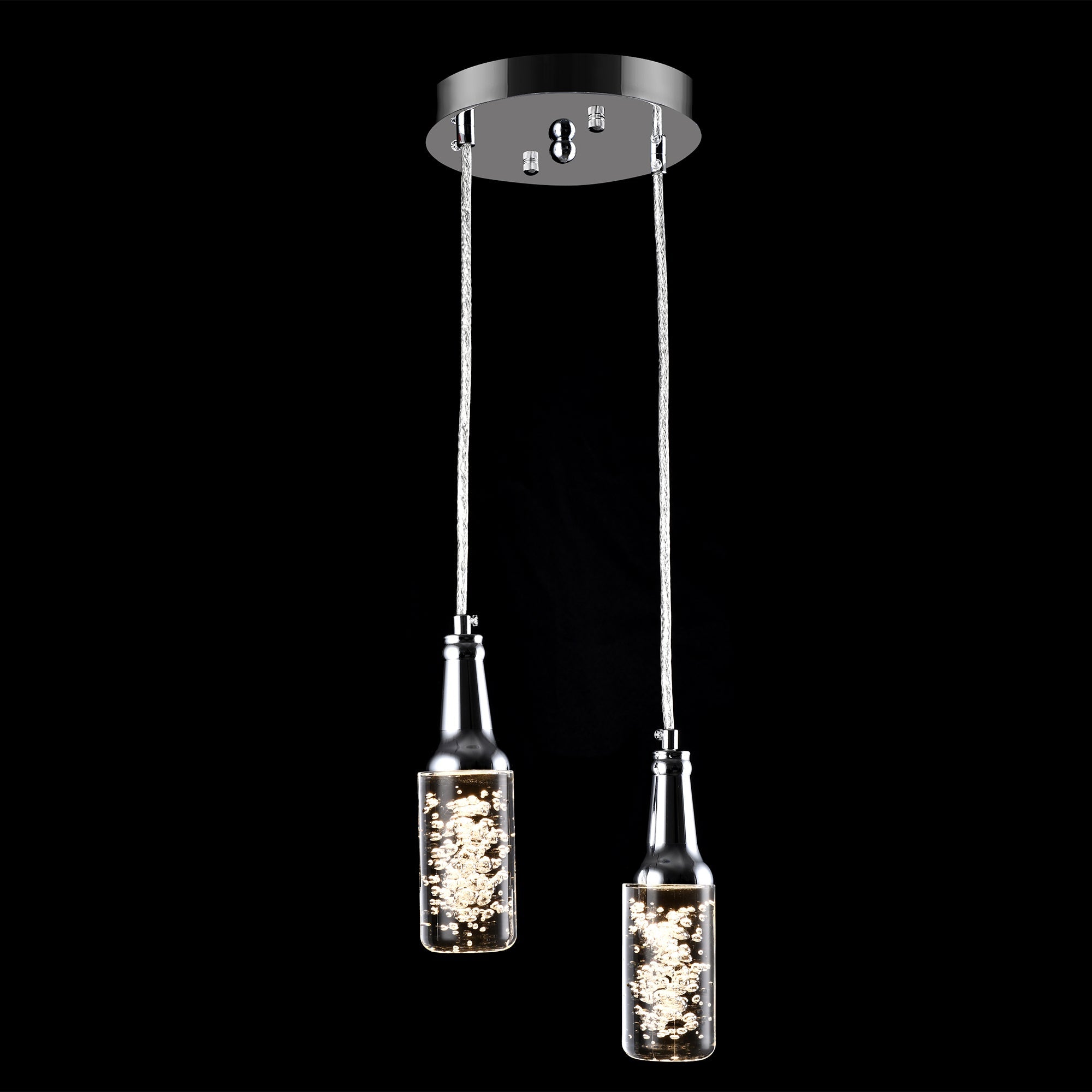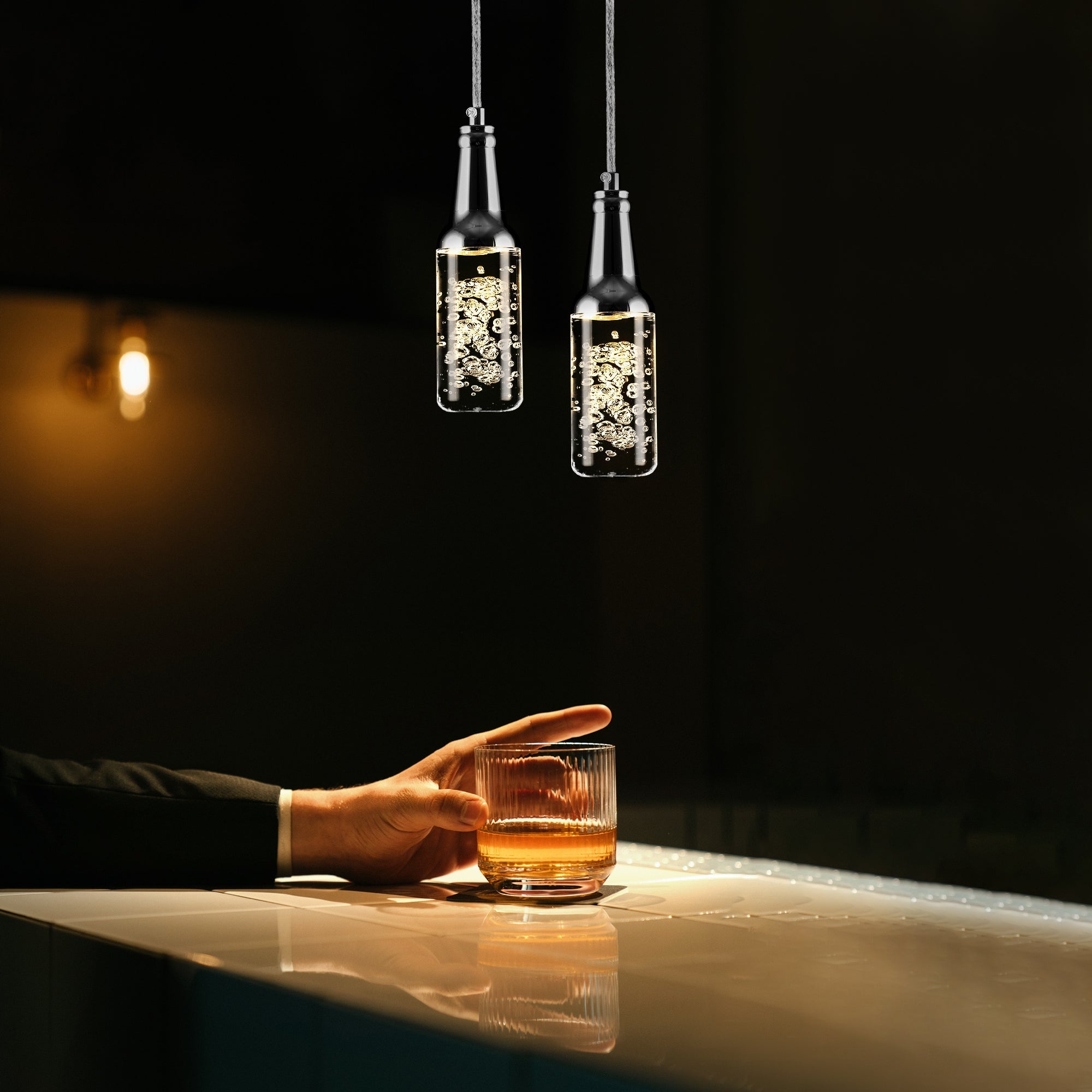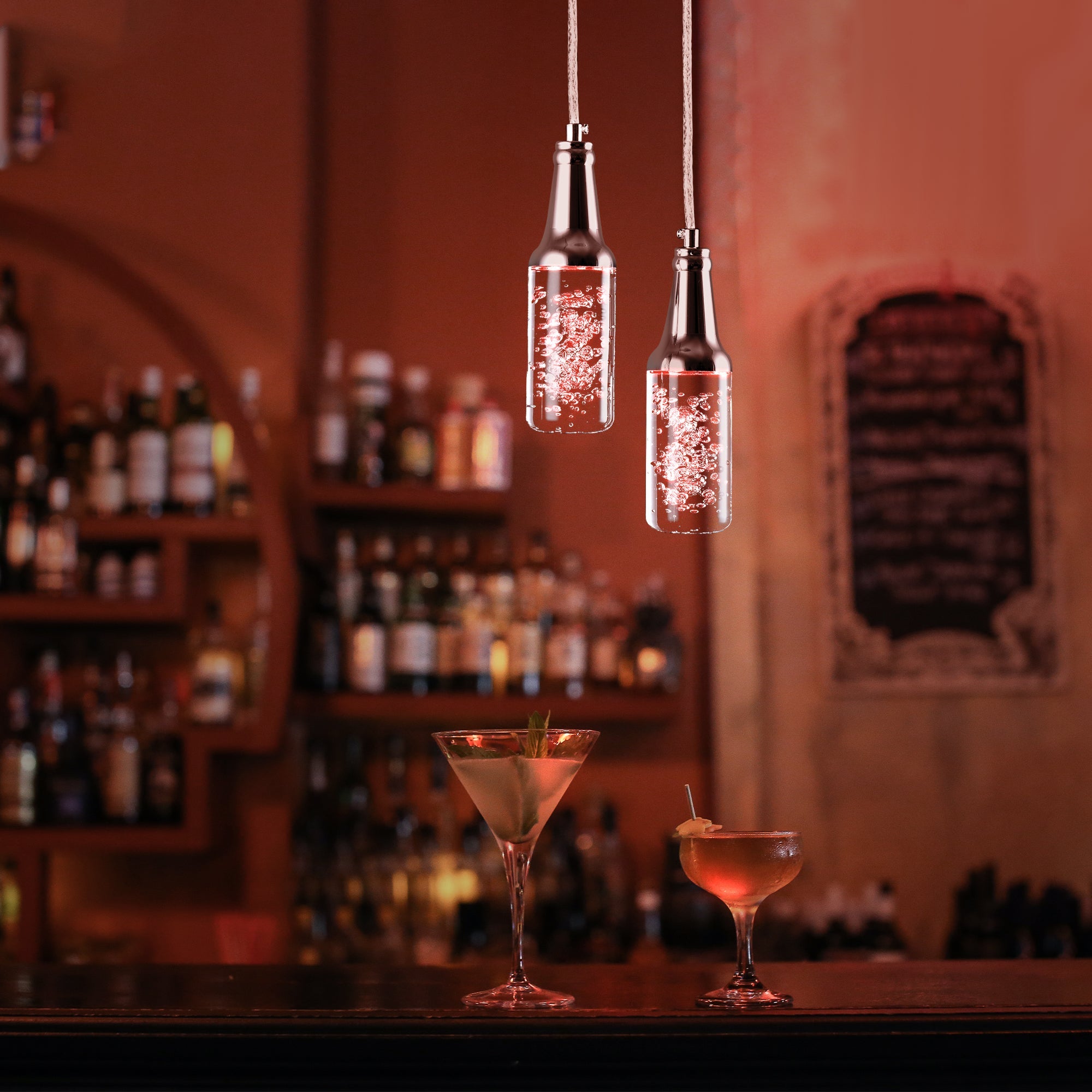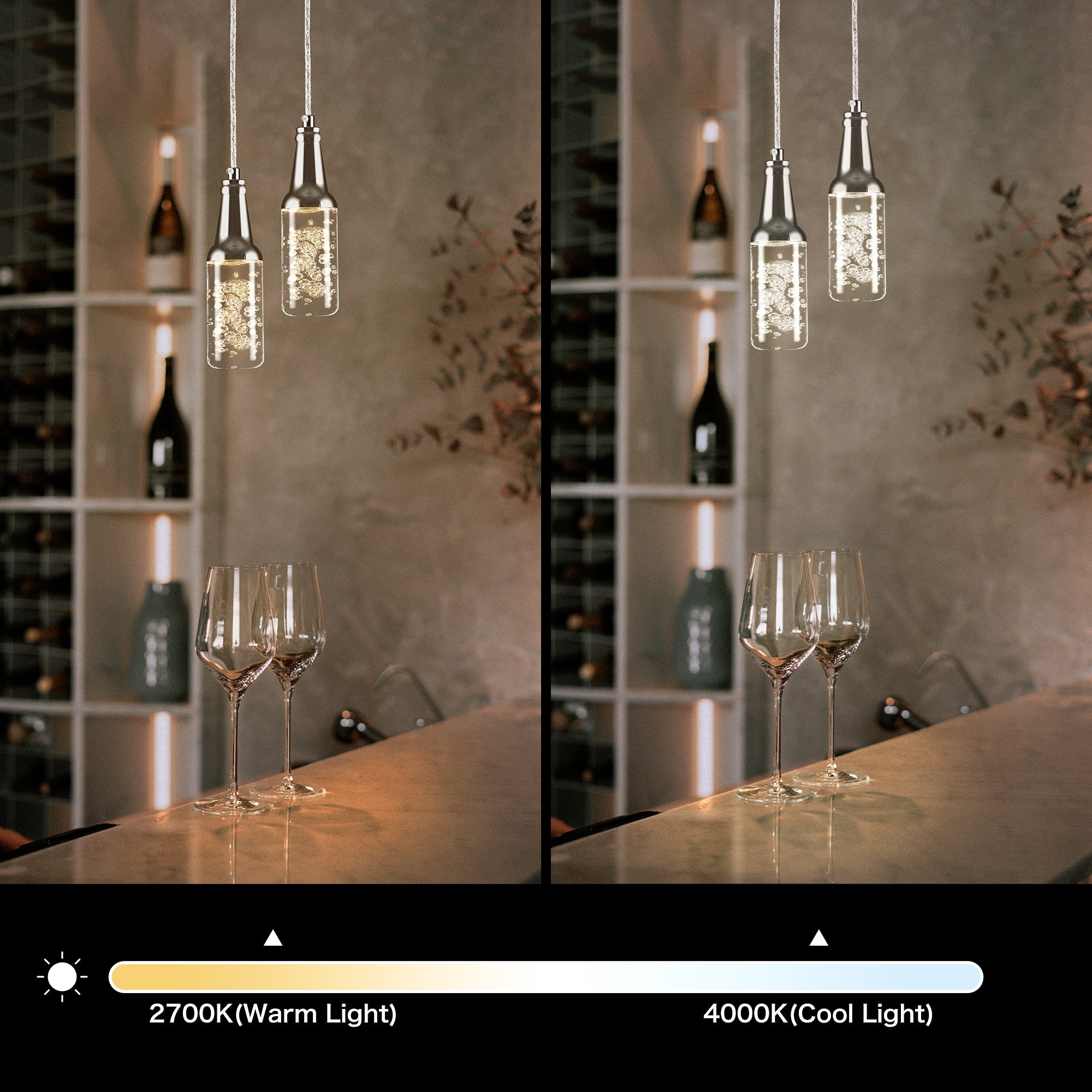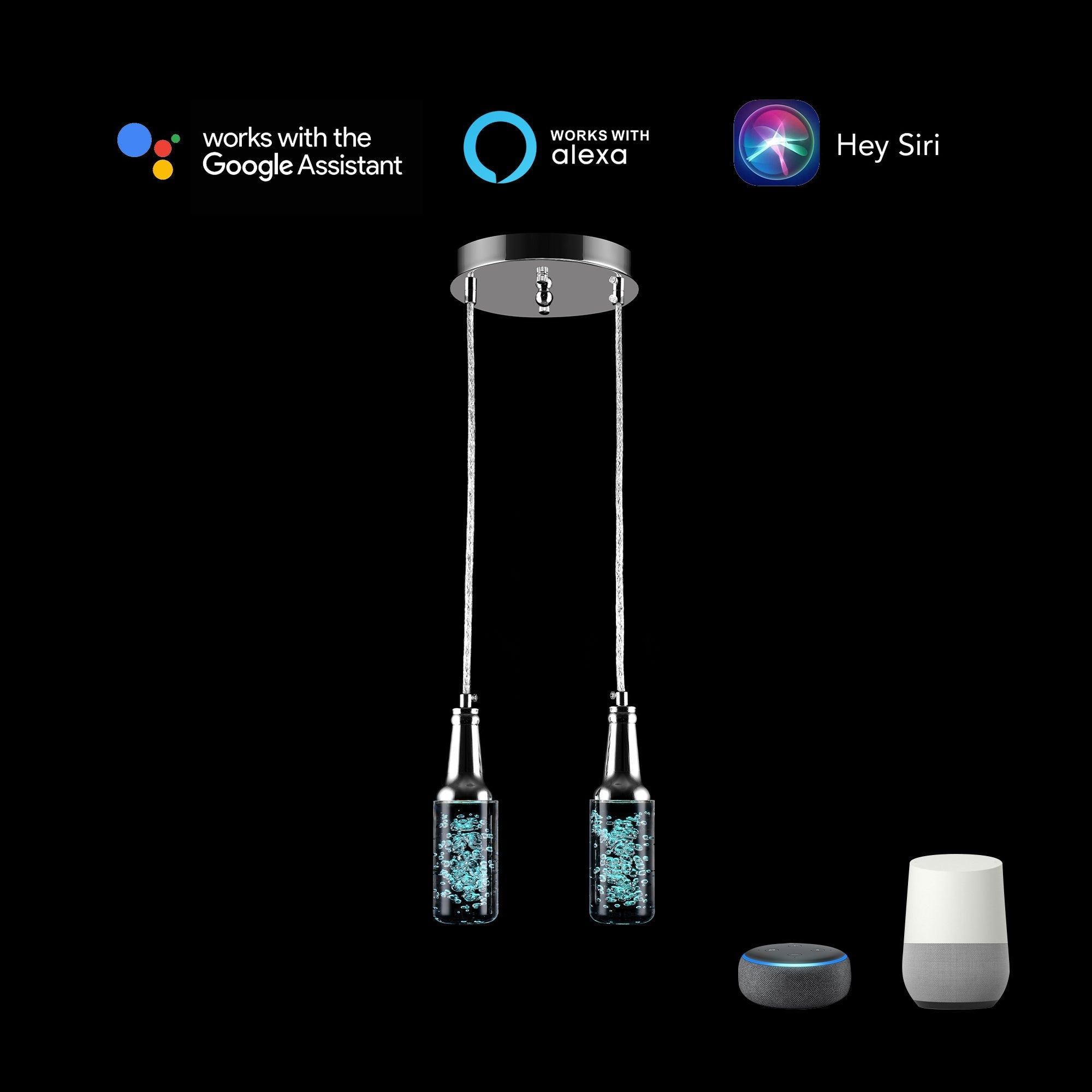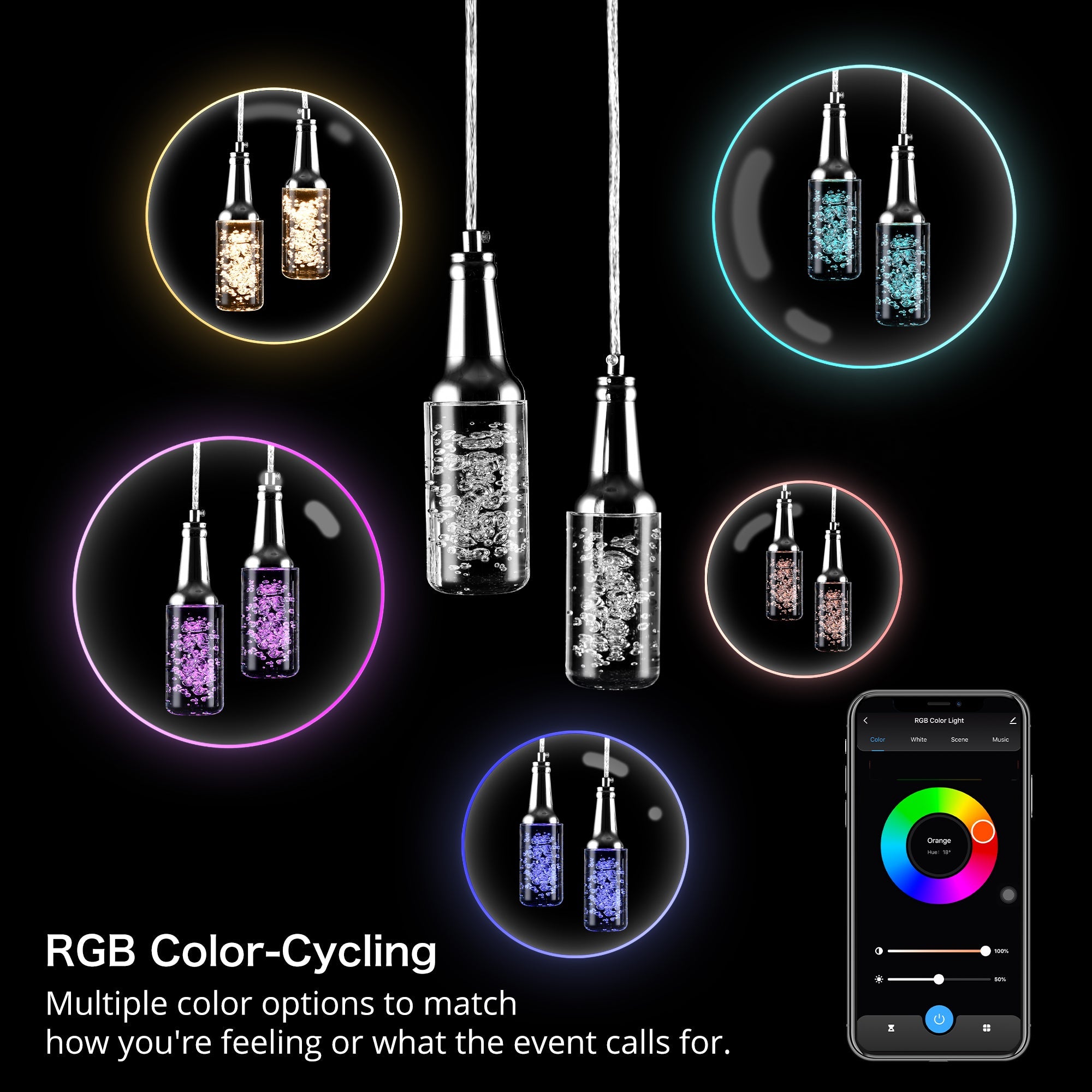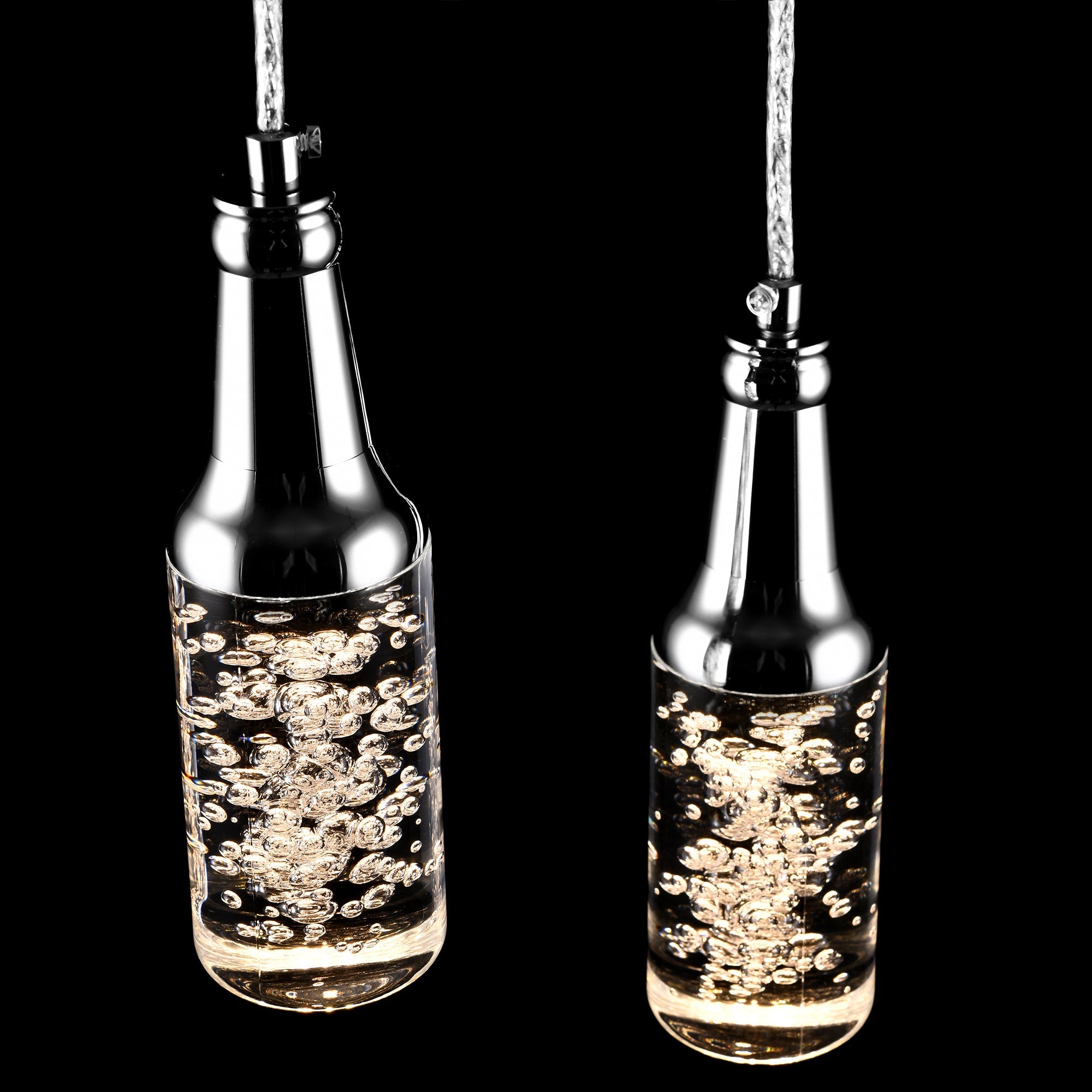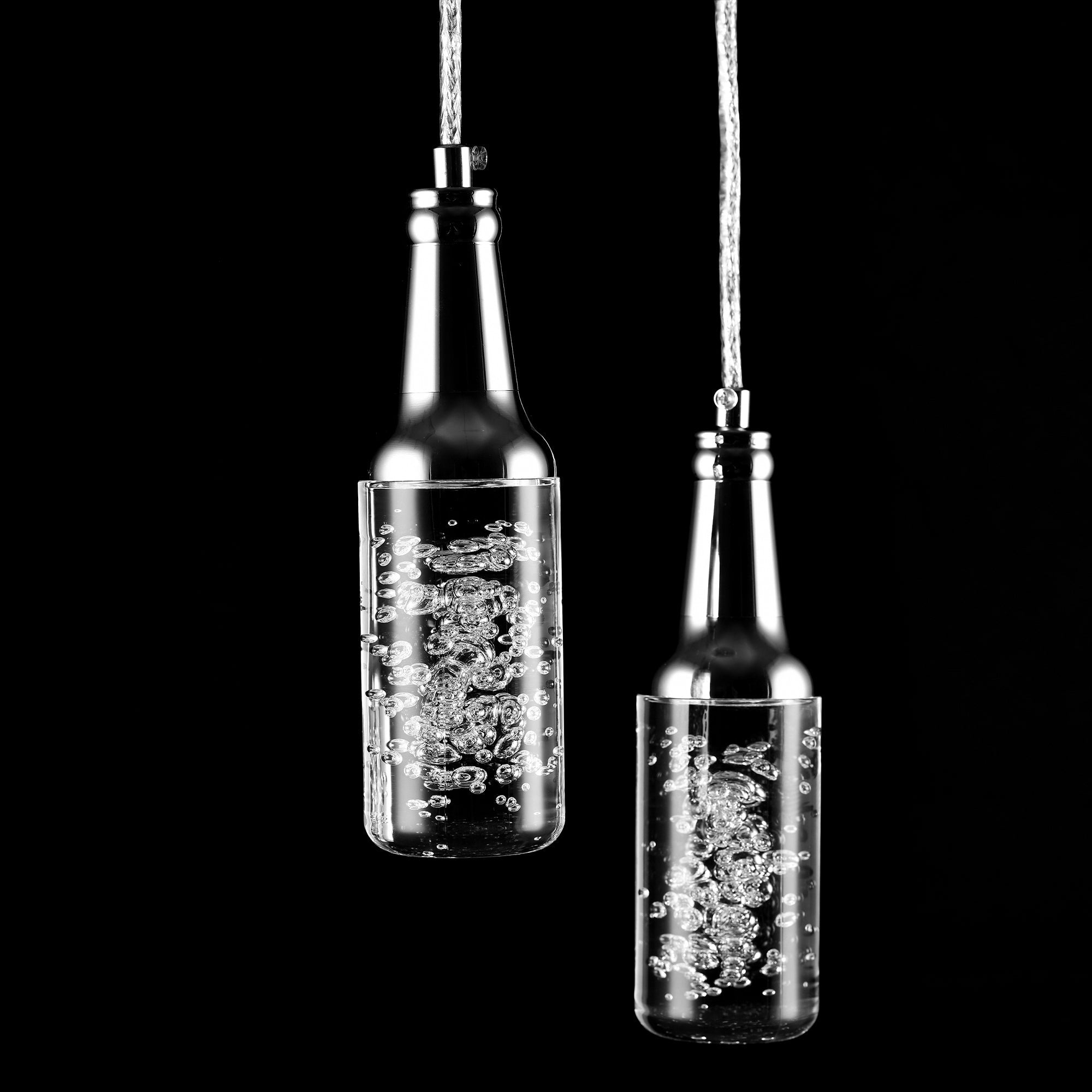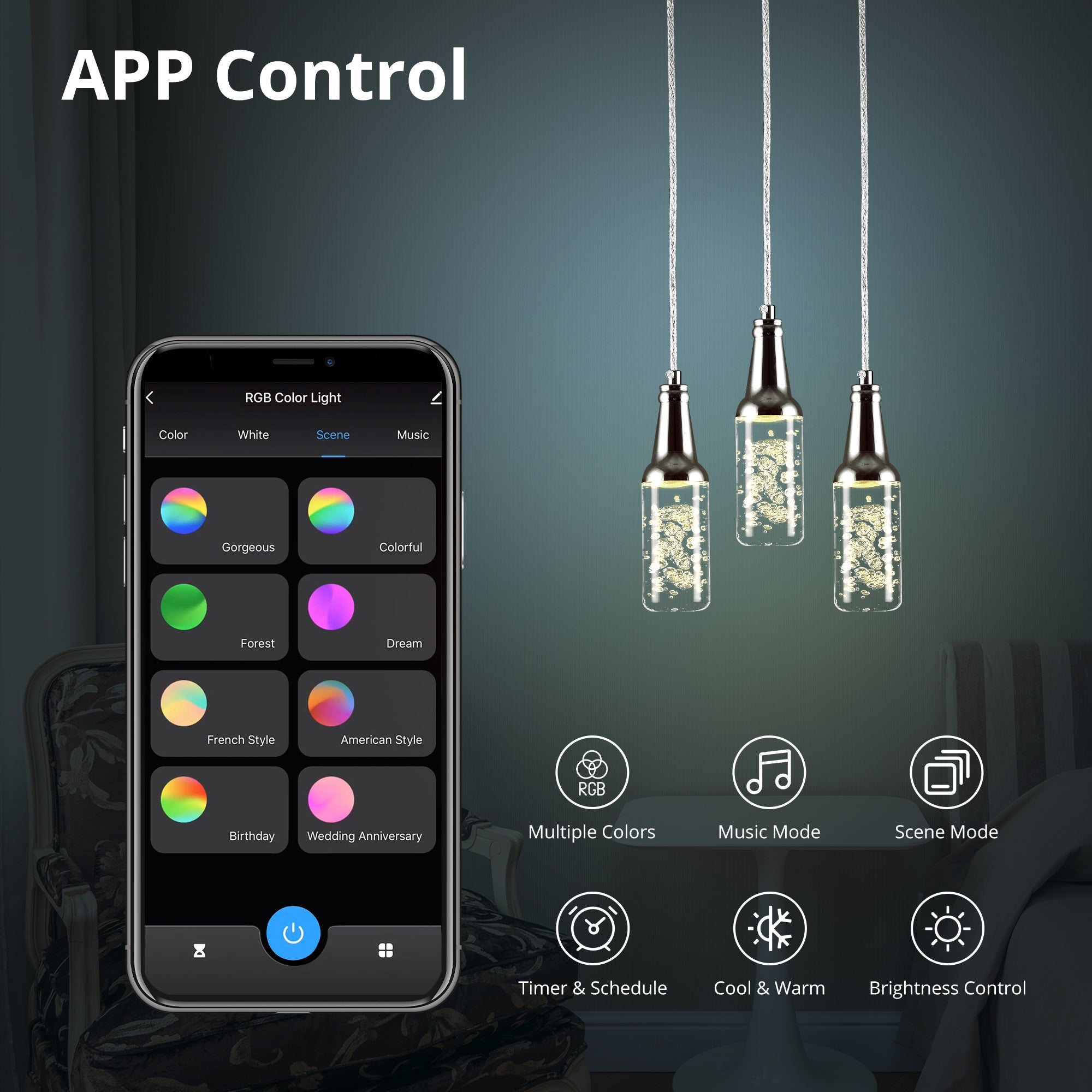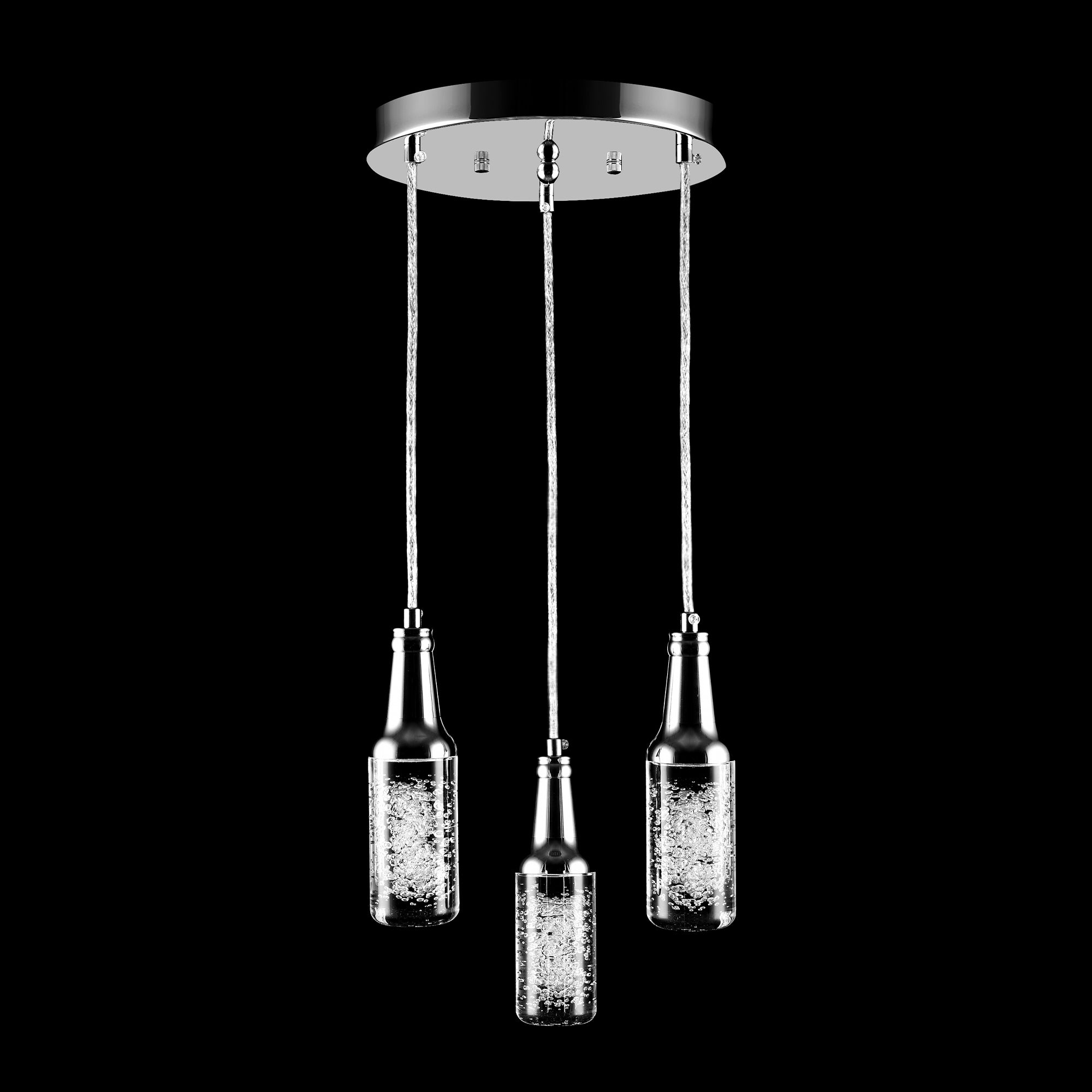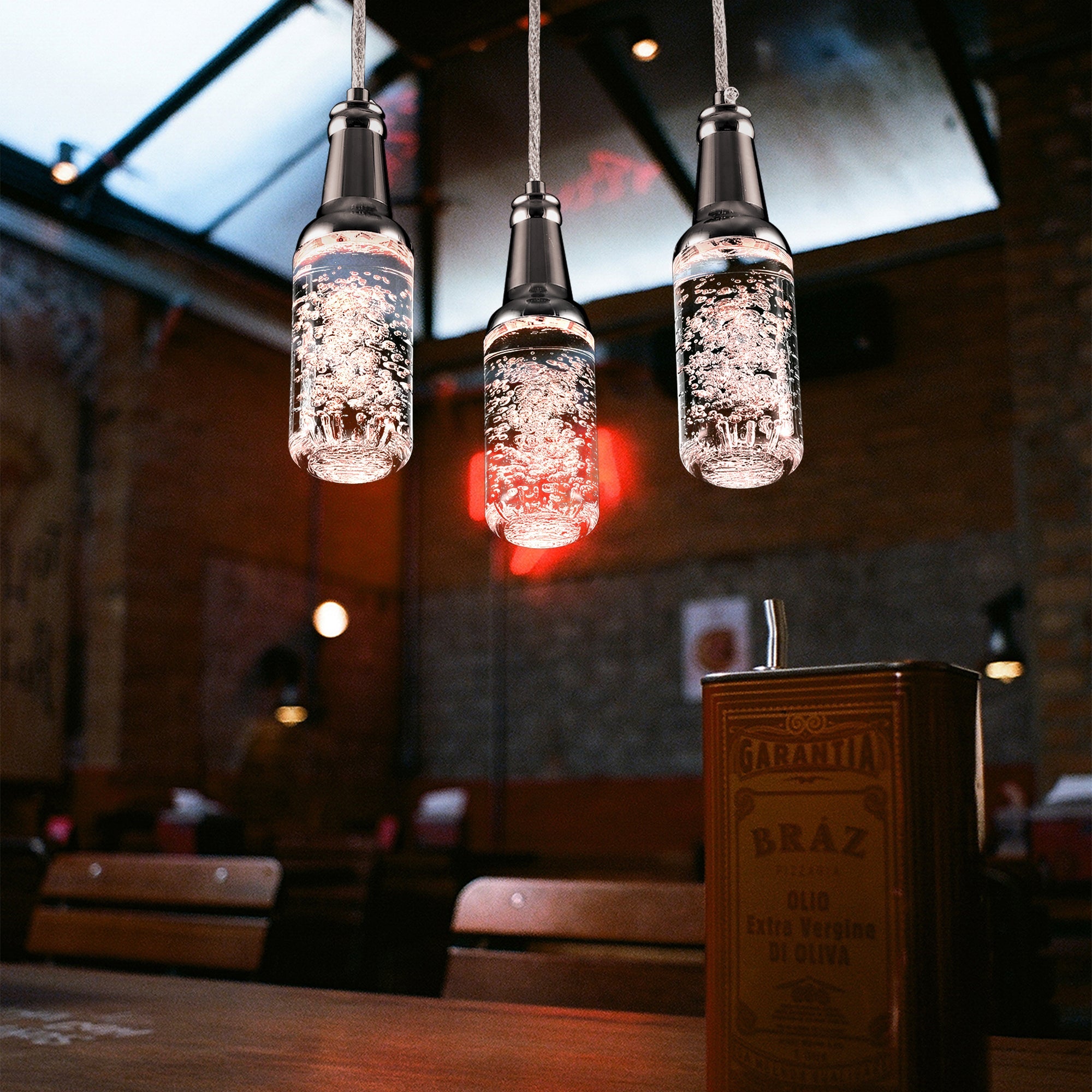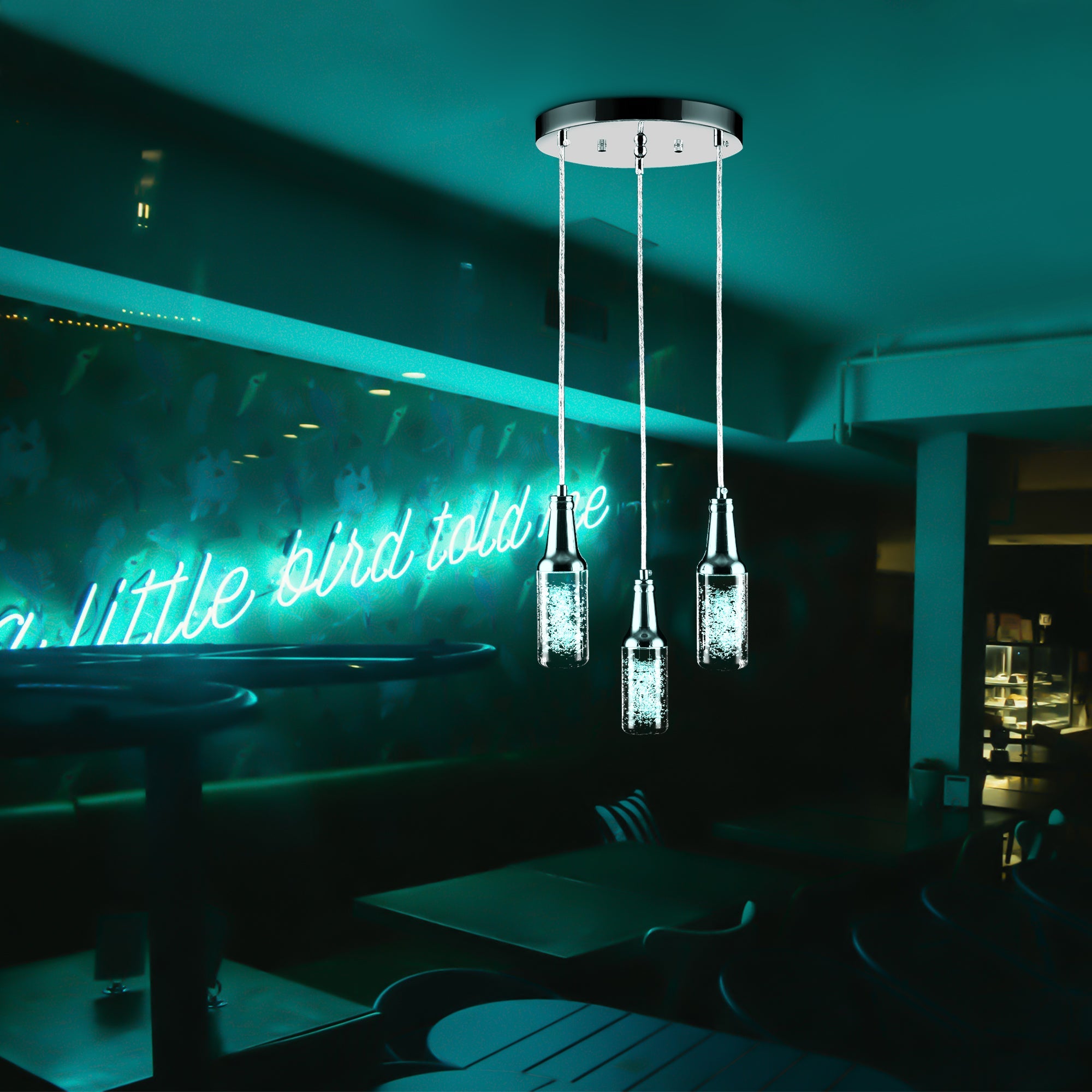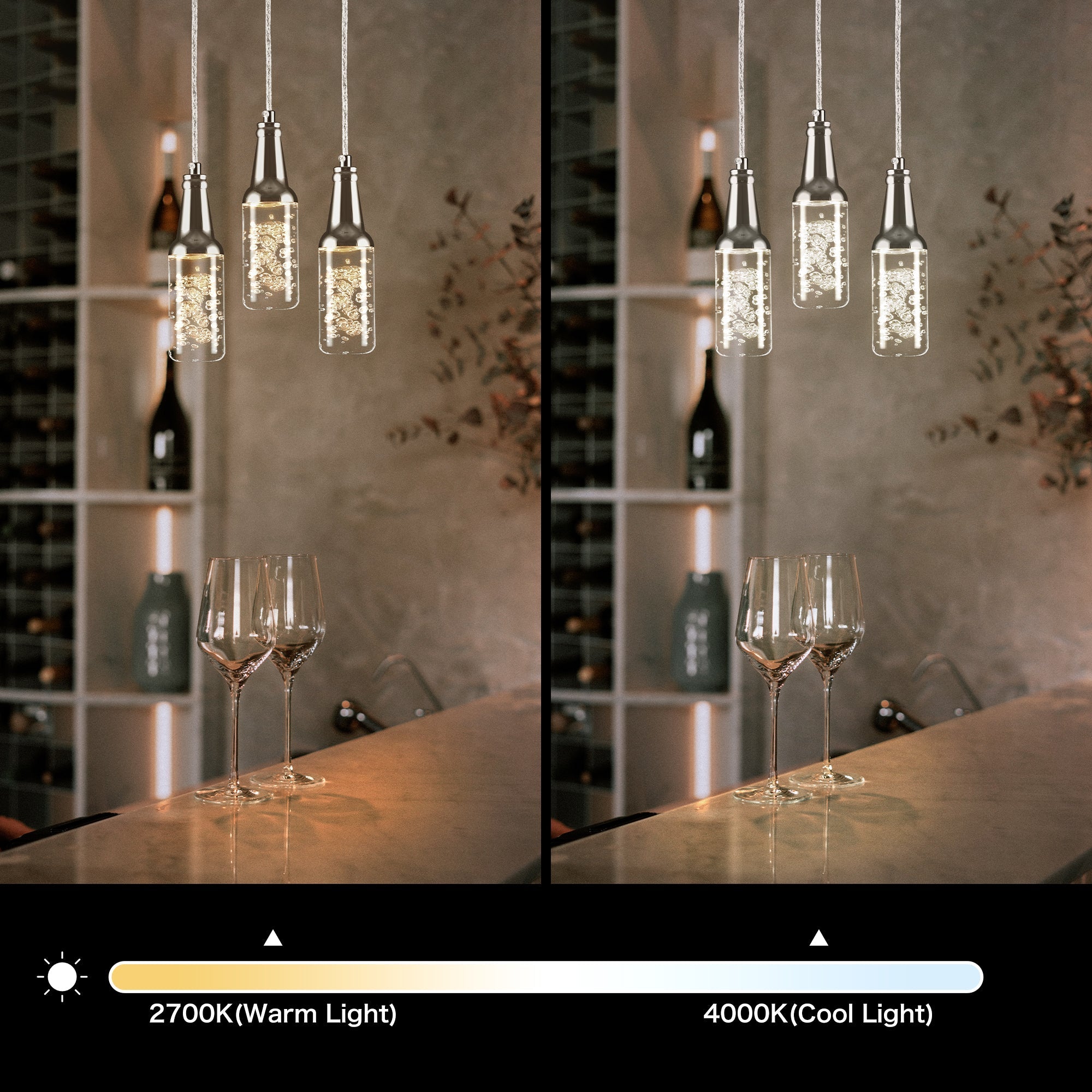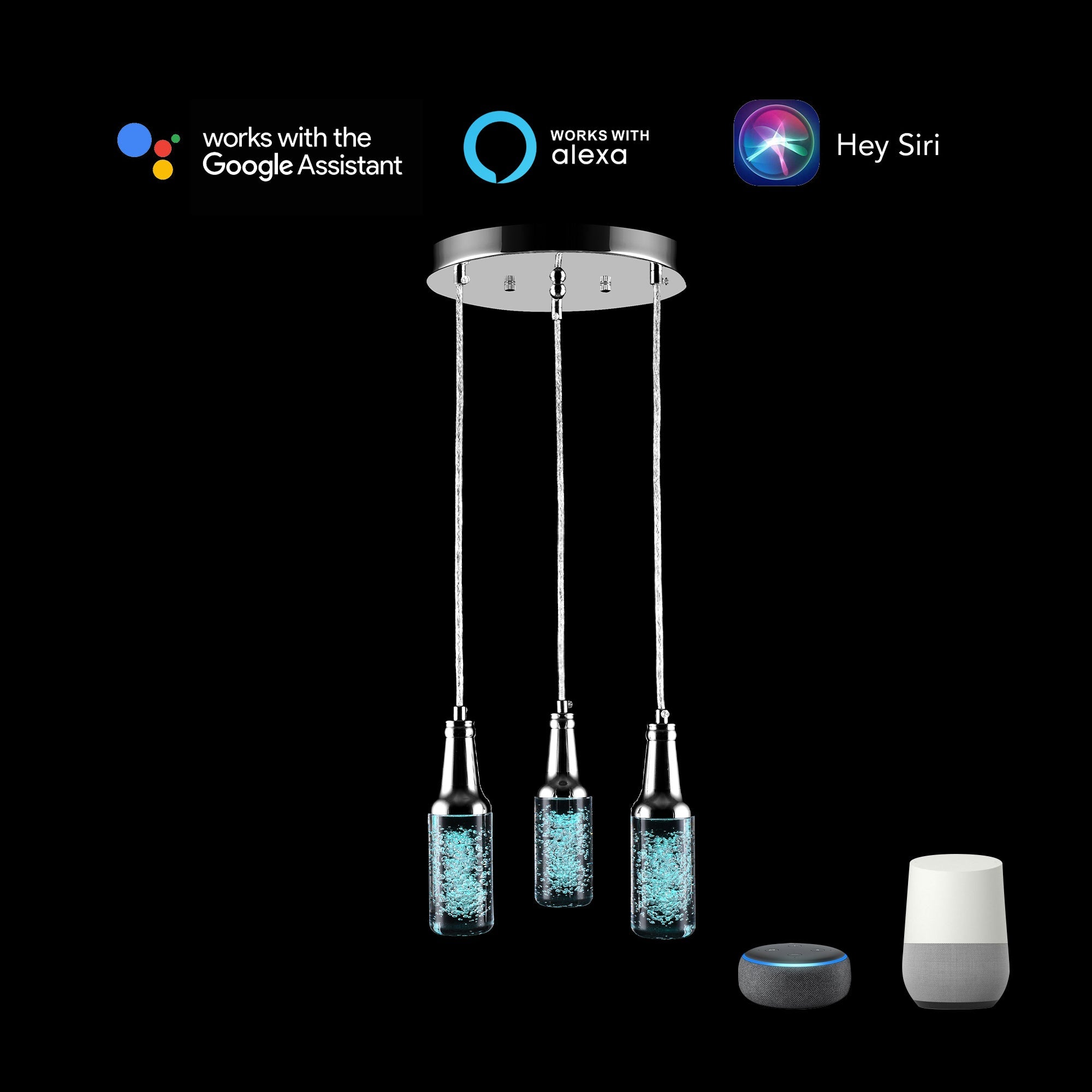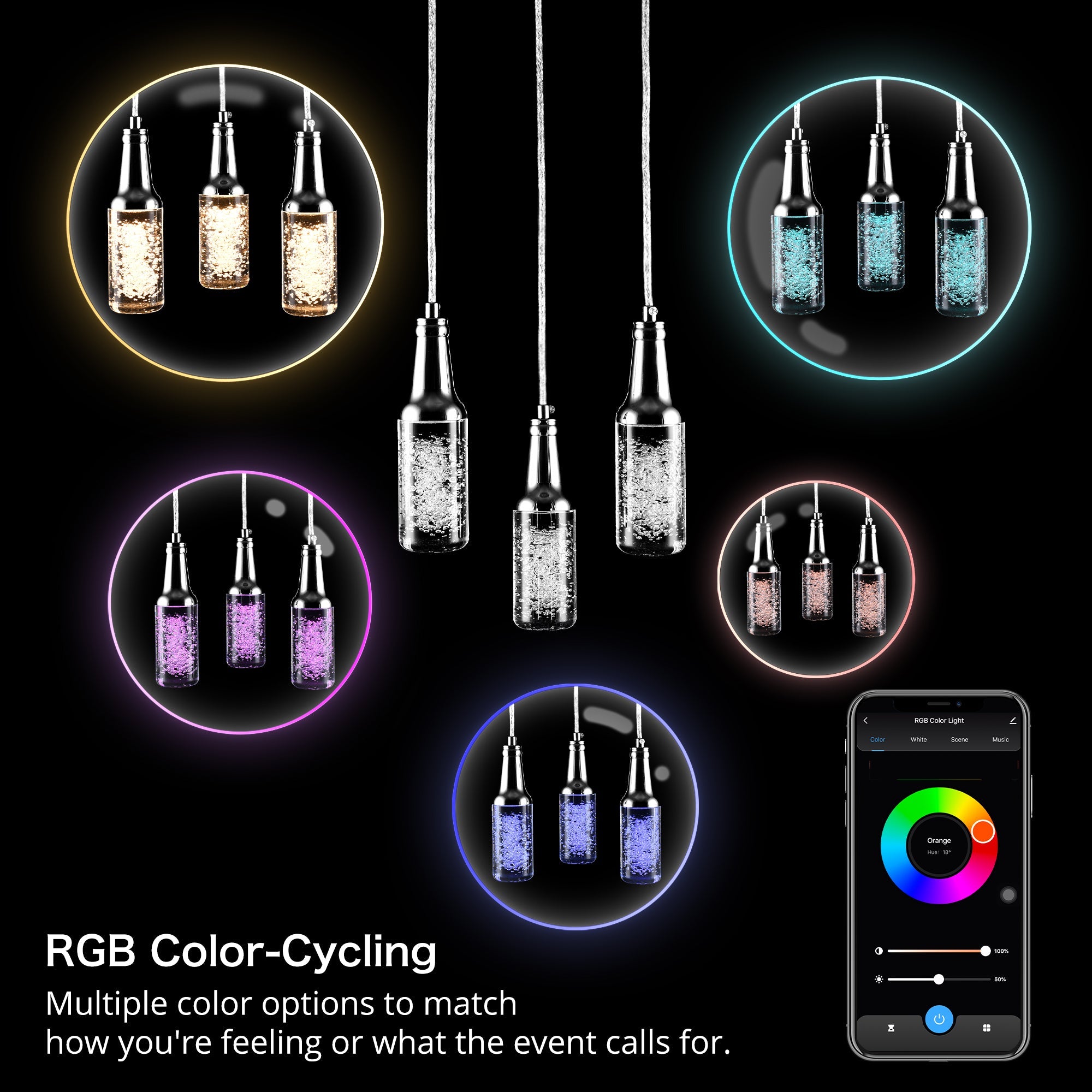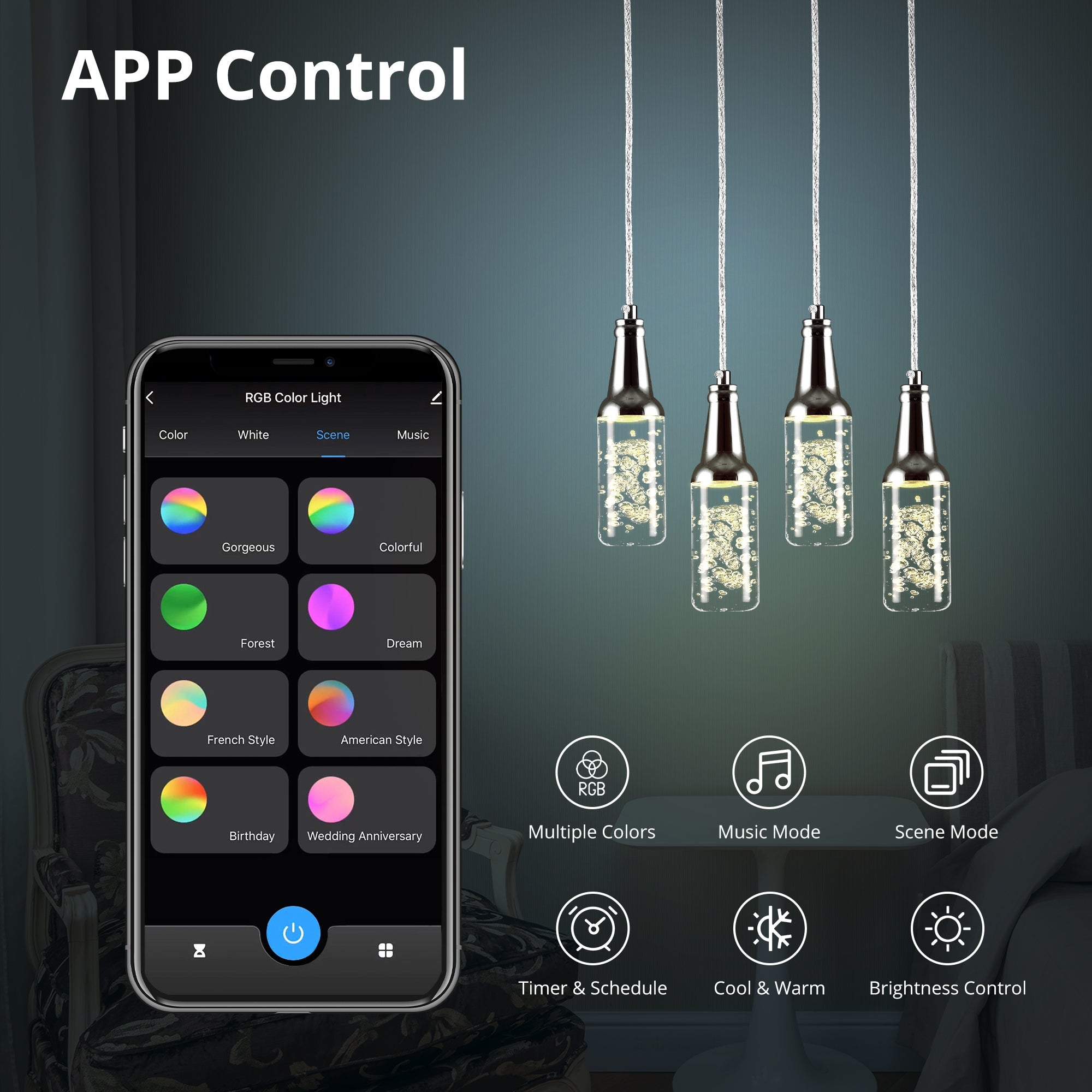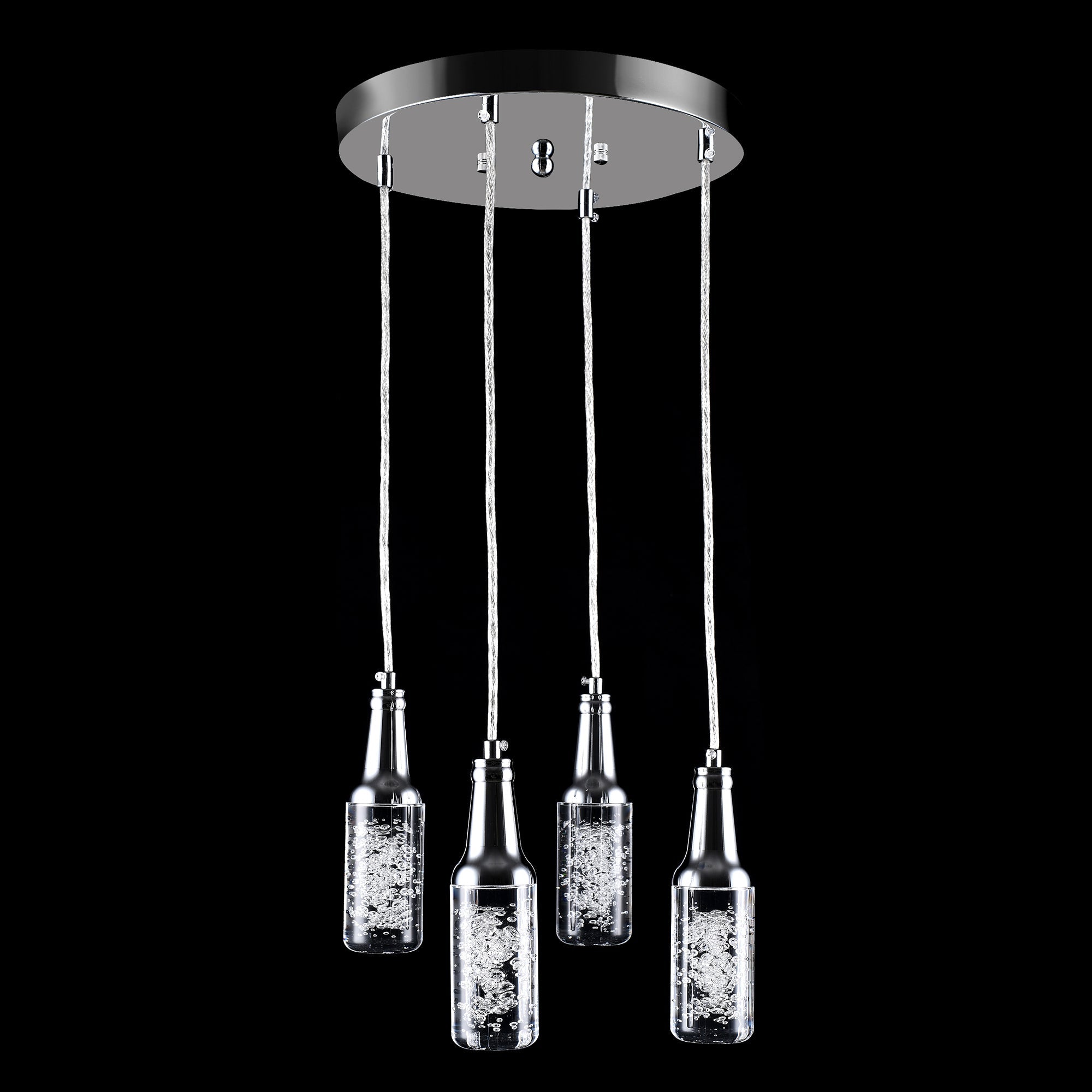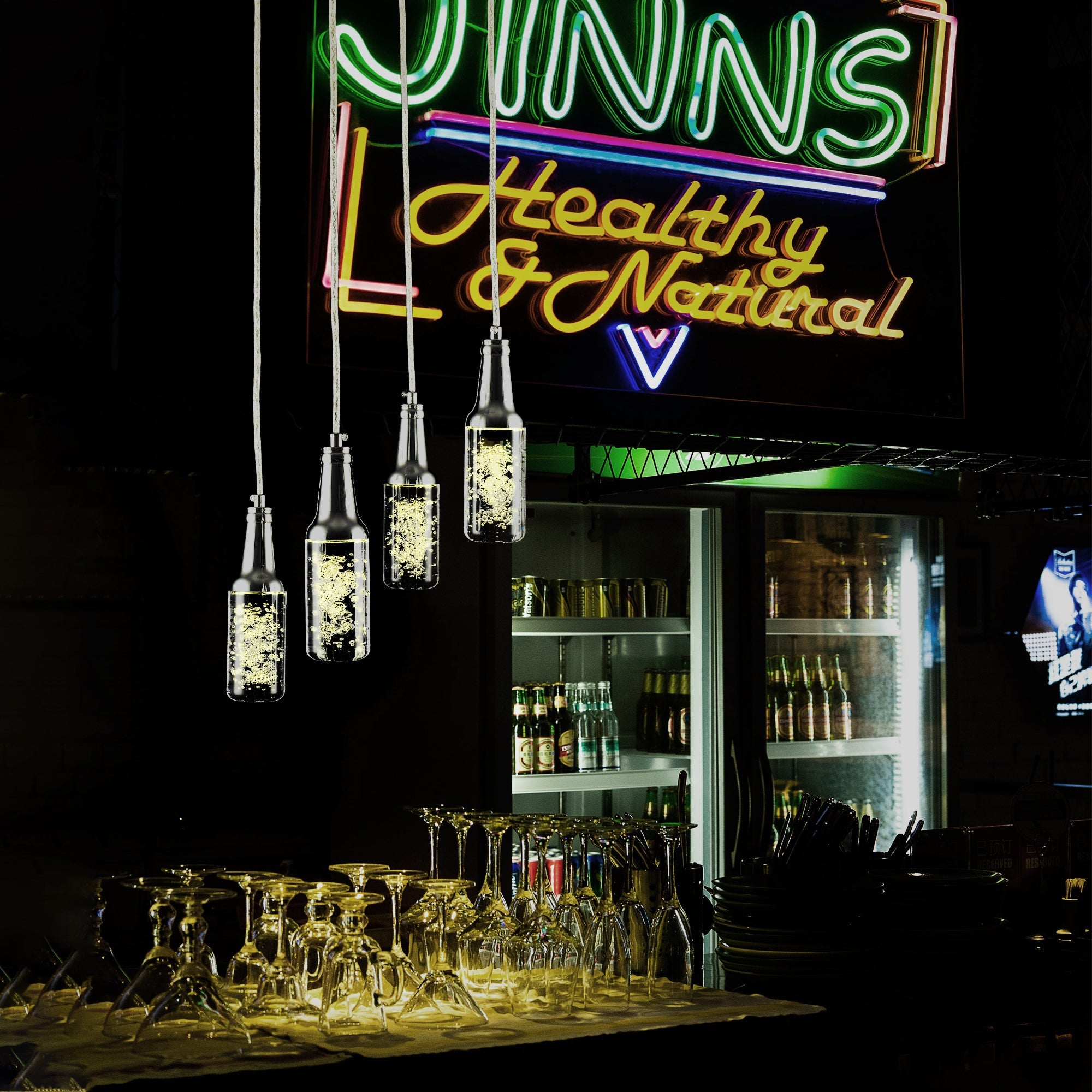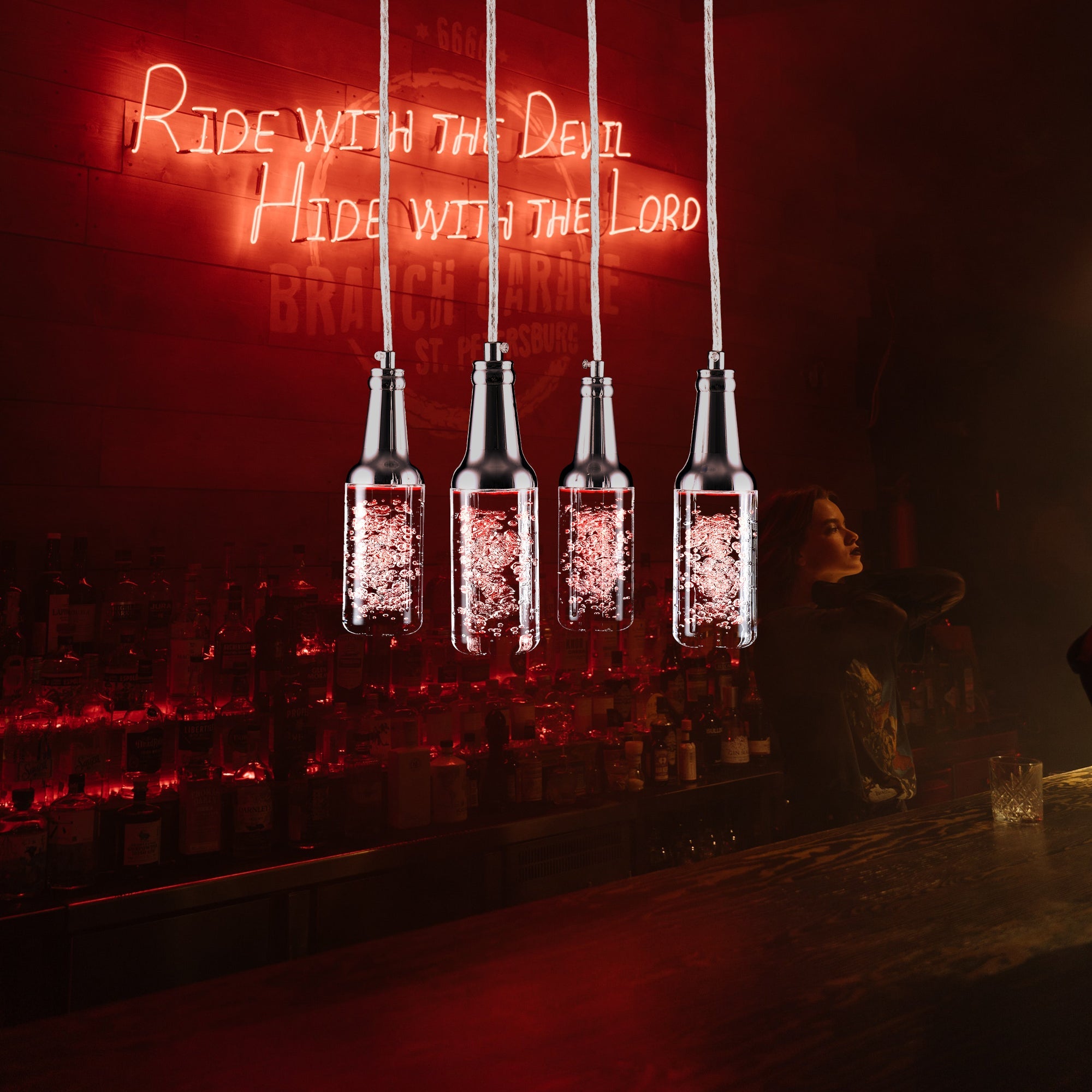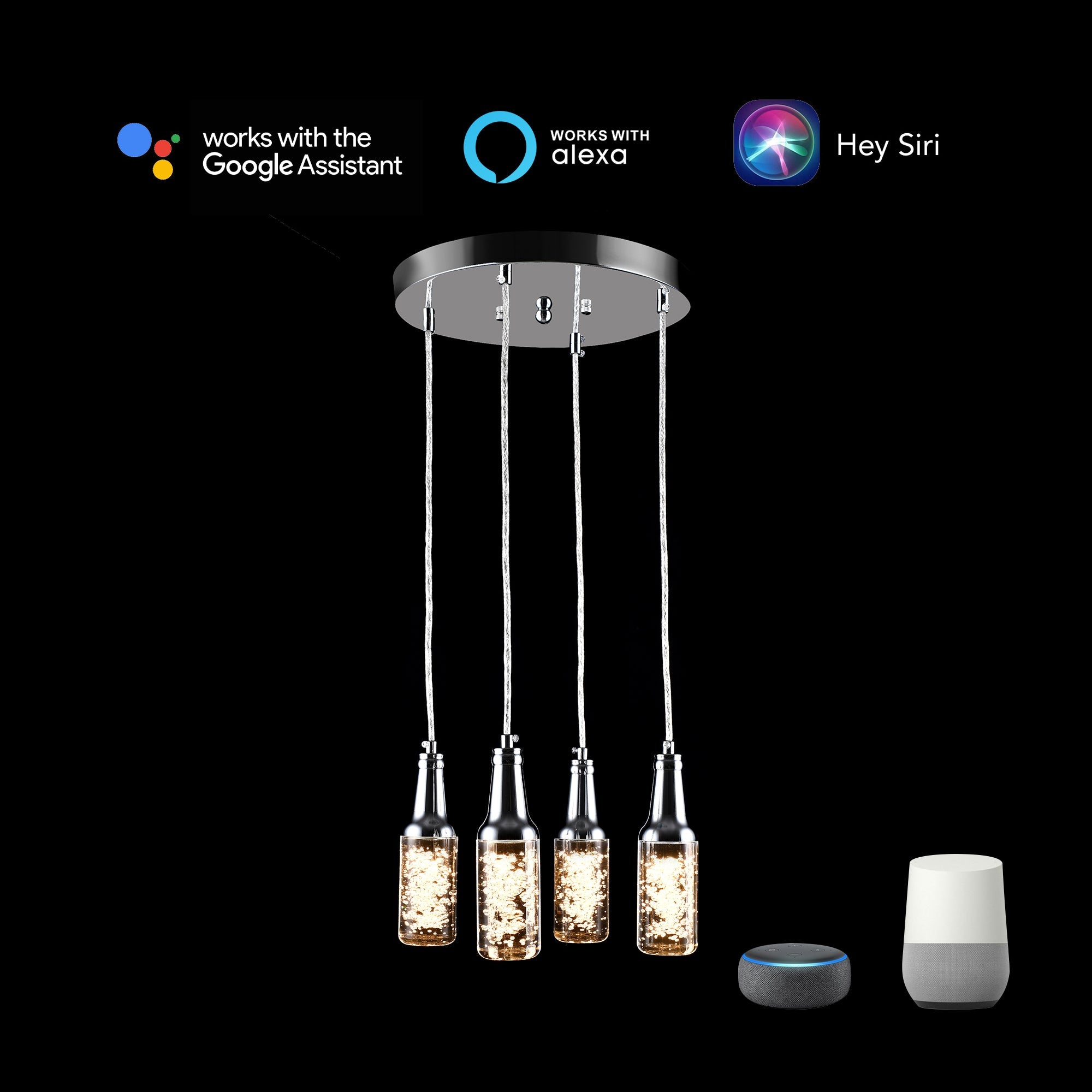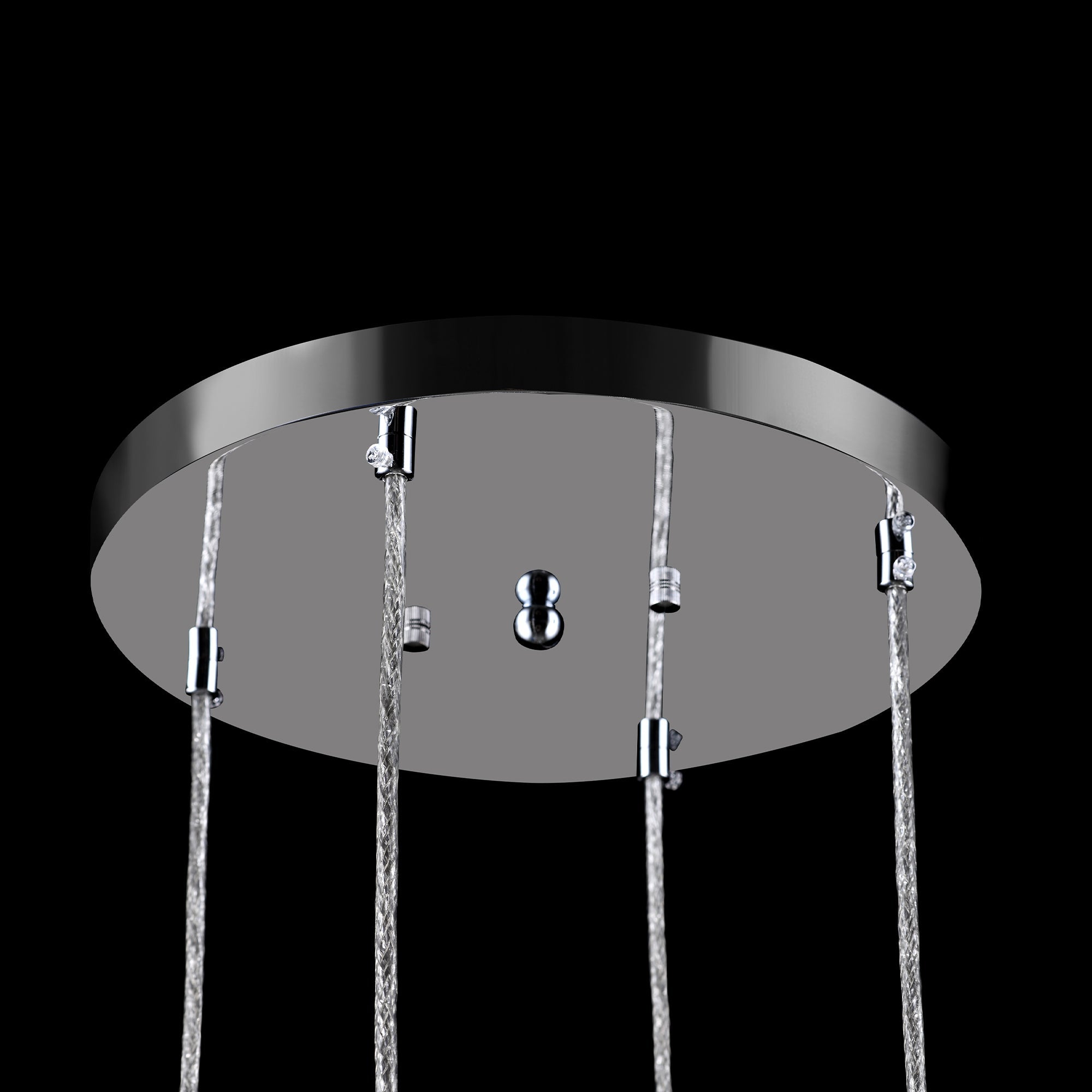 Paton Clear Acrylic Beer-Shape Smart Multicolor RGB Pendant Light, Work with Alexa
$119.00
$279.00
Sale

• Save
SKUP-G0802051B1
Cutting-Edge Control: 
Enjoy fine-tuned control of your pendant light settings using your smartphone (when linked to the Carro Home App) or voice commands (when linked to Alexa, Google Assistant, or Siri Shortcuts). You can also add convenience to your busy schedule by automating your home's lighting using the Paton's scheduling and timer functions, temperature control, 10+ scene modes, and memory functions.
Colorful LED: Add color to your life with the Paton's LED Light Board that offers an entire rainbow of colors, including red, orange, yellow, green, blue, pink, and more! You can also dim the lighting, adjust the light temperature, and change the light variations for the perfect ambiance each time.
Versatile Height: Adjust the Paton so it hangs at the perfect height (not to exceed the maximum hanging length of 61") from your even or sloped ceiling.
Simple Installation: Designed for a simple installation, the Paton includes all required mounting hardware and step-by-step instructions.
Indoor Use: The Paton is made to complement any indoor space, including bathrooms, kitchens, living rooms, bedrooms, hallways, foyers, game rooms, and more!  

Share
With the Smafan Paton Pendant Light, creating a fun ambiance in your home has never been this simple! This pendant light features Wi-Fi apps, Siri Shortcut and Voice control technology (compatible with Amazon Alexa and Google Home Assistant) to set the pendant light dimmable and RGB multicolor, you can alternate between light colors, adjust the brightness, and switch up the variation until you reach the perfect lighting configuration.
Equipped with a simple and elegant exterior, the Paton will blend elegantly into your home's décor, for a space that is as stylish as it is bright. You could use the pendant light to decorate your kitchen island, home bar, dinning room, game room, party, bedroom bedside or bathroom. It definitely adds many lighting options in the room from relaxing, listening to music to partying. These are fun light that can be used in every occasion.
Style: Modern, Contemporary
Color Finish: Clear
Material: Aluminum+Acrylic Fixture, Iron Canopy
Ceiling Canopy(Dia.X H):

4.7*1.0(1-Light) / 7*1.0(2-Light) / 9.8*1.0(3-Light) / 

11.8" x 1" (4-Light, 5-Light)
Beer Shape: 2" x7.5"(Dia.x H)
Each light lumens: 260
Luminous Flux: 260(1-Light) / 520

(2-Light) / 780(3-Light) /  1040(4-Light) / 

1300

(5-Light)

Light Dimmable: Yes
Color Temperature:2700K (warm light)~4000K (cool light)
Voltage: 100-240V
Control: Adjust the brightness, RGB color, color saturation and color temperature by APP control.
Environment: Indoor Used
Special Features: Adjustable Height
Total Adjustable Maximum Hanging Hight: 61".  Cords are included for height adjustment.
Change Light Direction: Yes
Power Source: LED
Maximum Wattage: 3W(1-Light) / 2x

3W(2-Light) / 3x3W(3-Light) / 4x3W(4-Light) / 

5×3W

(5-Light)
POWER UP YOUR KNOWLEDGE
How to Choose the Right Size Ceiling Fan
Choosing the right size ceiling fan is like finding the perfect shoe size.
That's why we've created this handy size guide to help you select the ideal ceiling fan size.
LEARN MORE