Bright as Day: High Lumen Ceiling Fan Lights
Shop it now
INTEGRATED DESIGN.
Smafan utilizes integrated LED lighting to deliver both superior illumination and a touch of aesthetic elegance to your home. And, the significance of these luminous features transcends mere functionality.
Learn More
BRIGHTEST
Enough to light up any place for house
DIMMABLE
Flexible and adjustable light source supply

ECONOMIC
High-efficiency and low energy consumption
Most Bright Ceiling Fan with Light
Here we recommend you some of the brightest ceiling fan with light from Smafan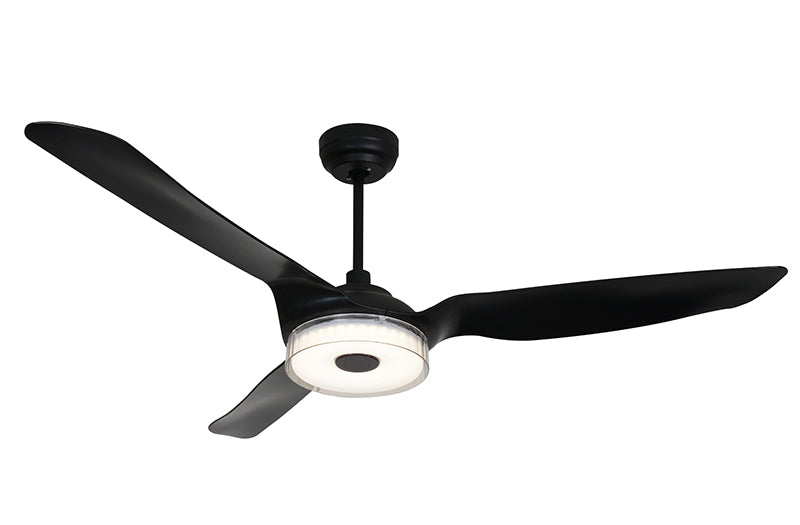 Icebreaker
The Icebreaker smart ceiling fan boasts a robust LED light kit that illuminates any room with brilliance, while its contemporary and chic design infuses a hint of sophistication into your living area.
shop
Essex
The Essex ceiling fan is thoughtfully designed to create a cozy atmosphere in your bedroom with its warm LED light, making it the perfect addition for a relaxing and comfortable space. Crafted with precision, the fan features beautifully textured plywood blades that not only enhance its aesthetic appeal but also ensure efficient air circulation.
shop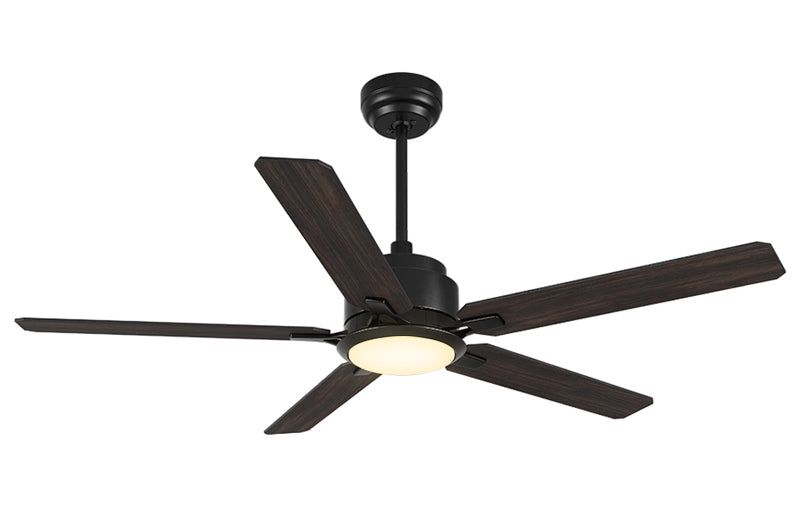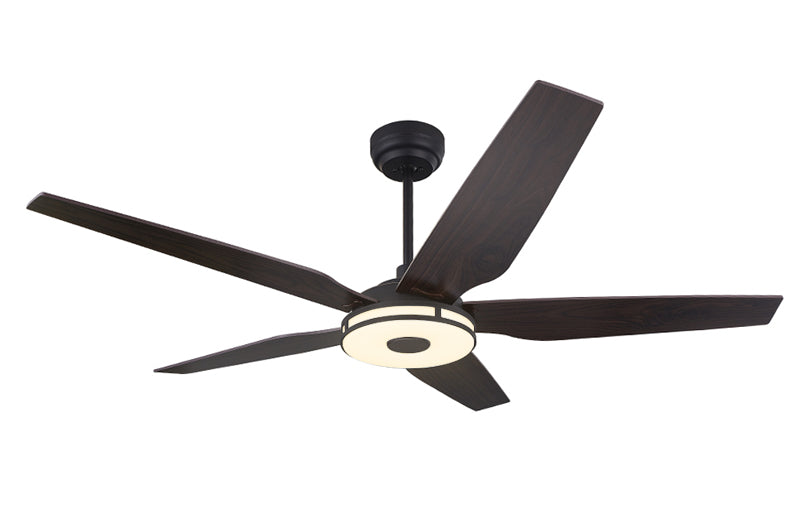 Explorer
The Explorer ceiling fan harnesses the convenience of built-in WiFi connectivity and the integrated LED light offers efficient, dimmable 3000K illumination, ensuring optimal lighting for any occasion. Revel in the remarkable combination of powerful airflow and unmatched comfort that this fan brings to your space.
shop
Trailblazer
The Trailblazer smart ceiling fan illuminates your space with its brilliant light, setting a new standard for both style and functionality. It not just in performance and aesthetic appeal but also incorporate intelligent features that enable users to effortlessly fine-tune settings, curating the ideal atmosphere for their outdoor areas.
shop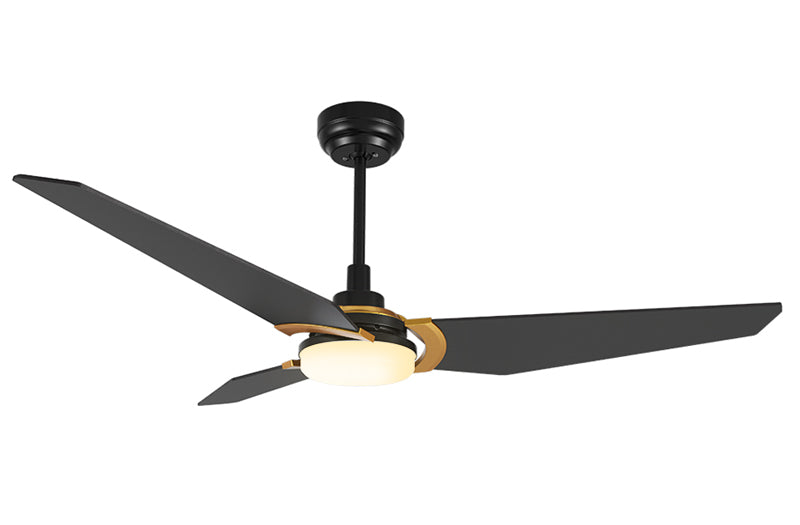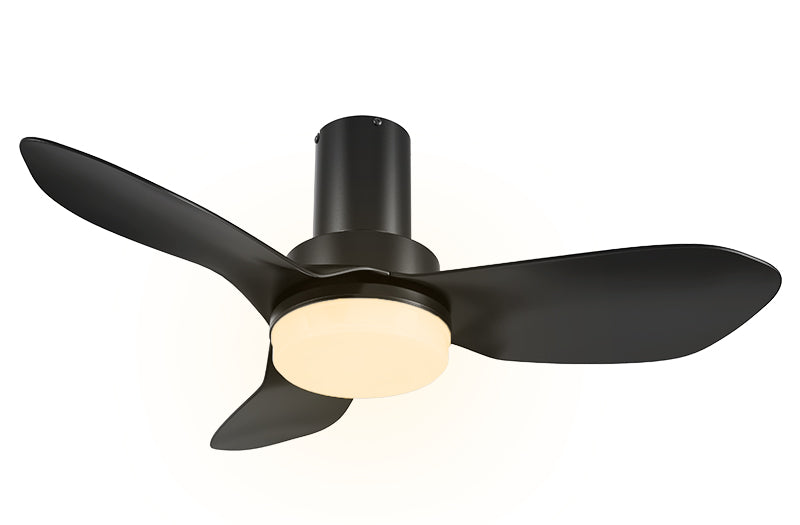 Nefyn
The Nefyn Low Profile Remote Ceiling Fan has a bright LED light and three blades providing powerful airflow movement. With a compact size for smaller spaces and low ceilings, It can provide the finest environment for your living space.
shop
Trendsetter
The Trendsetter Low Profile Ceiling fan is perfect for bedrooms thanks to its quiet operation and bright, dimmable light. The compact design makes it ideal for smaller bedrooms.
Shop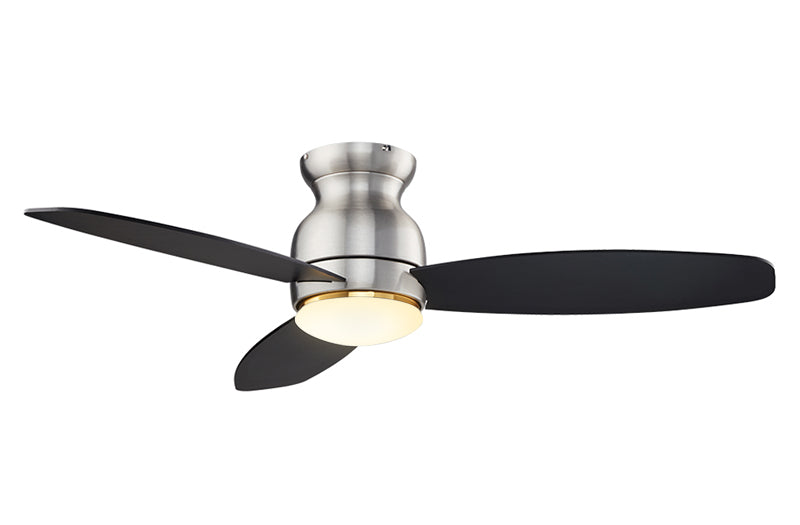 Ceiling Fan with LED Light
Not only light up your indoor space, but also illuminate your outdoor living