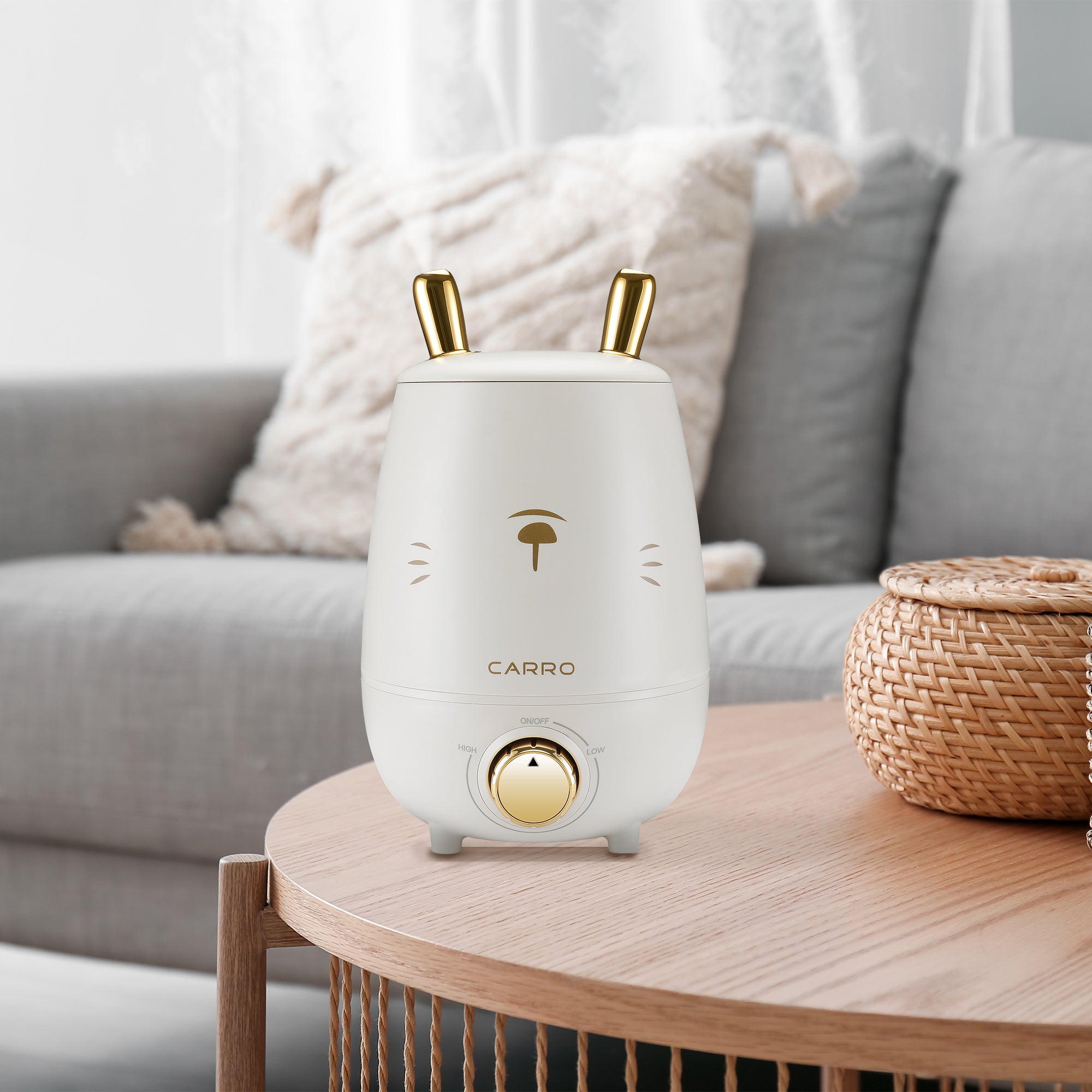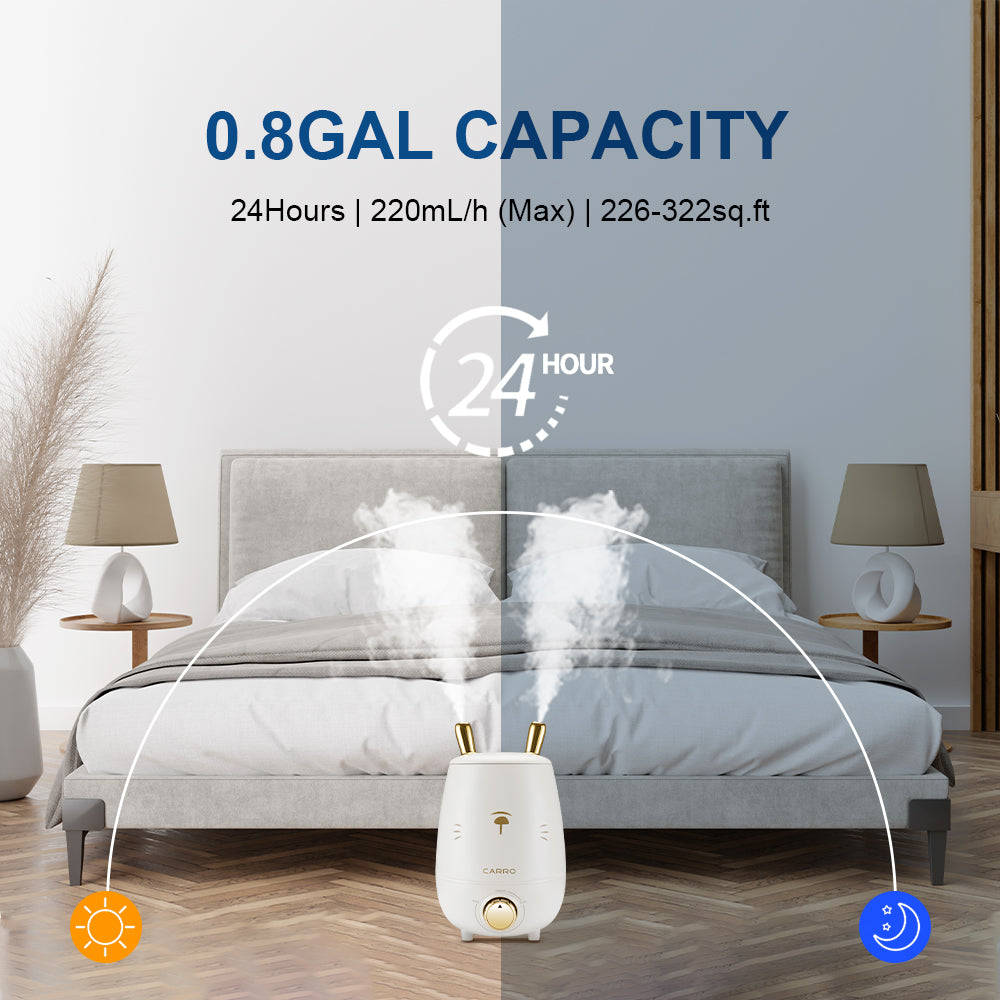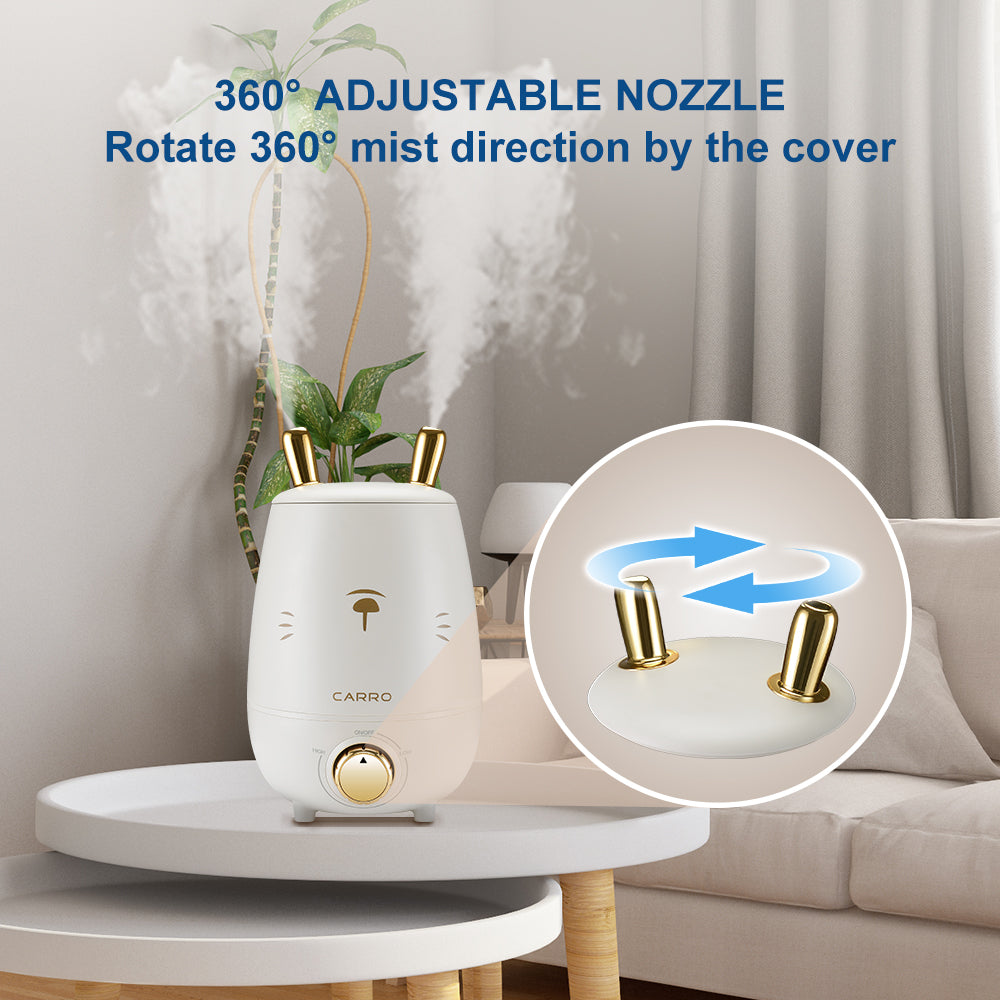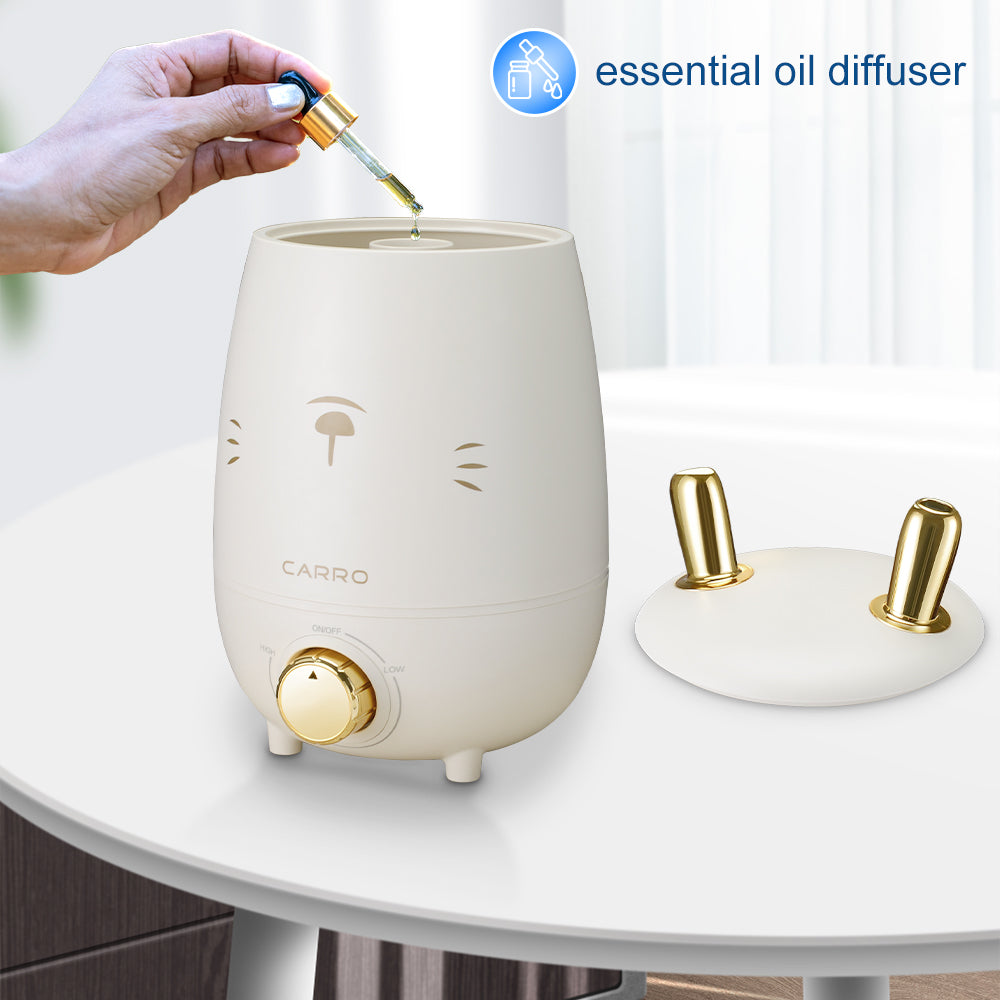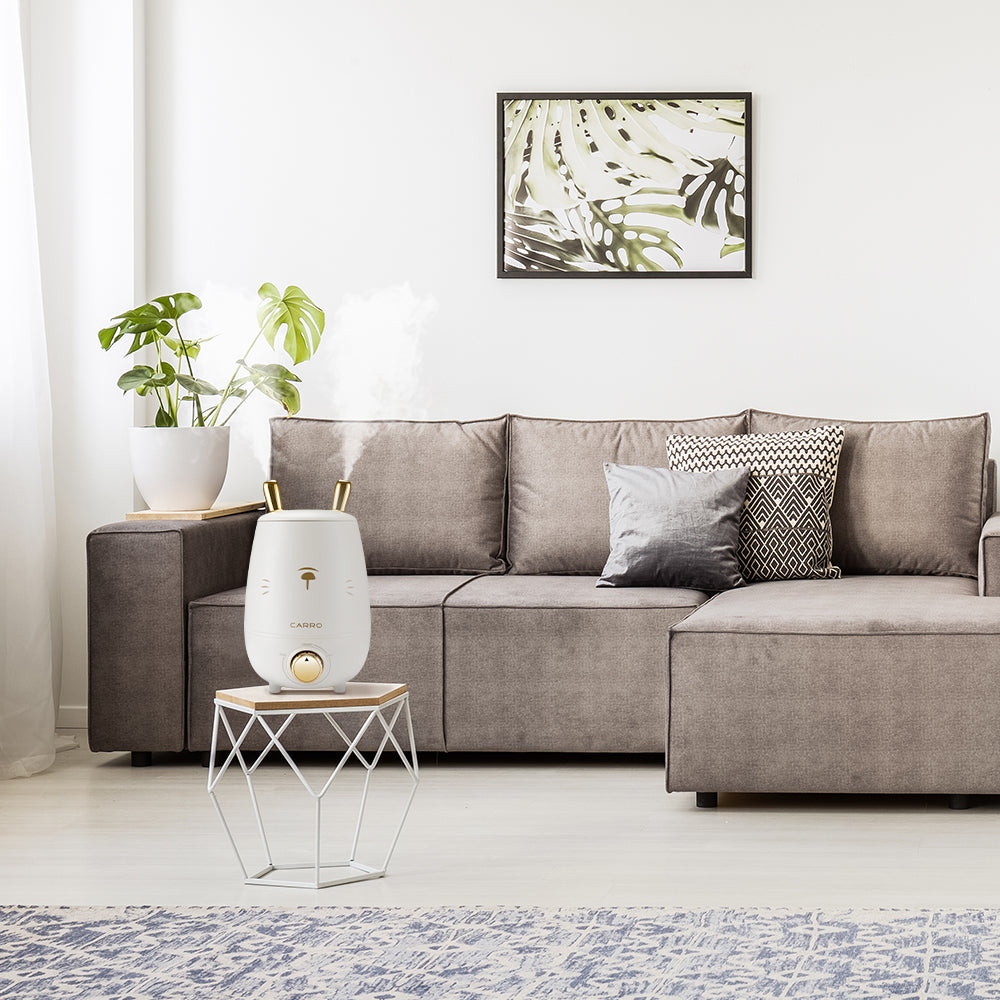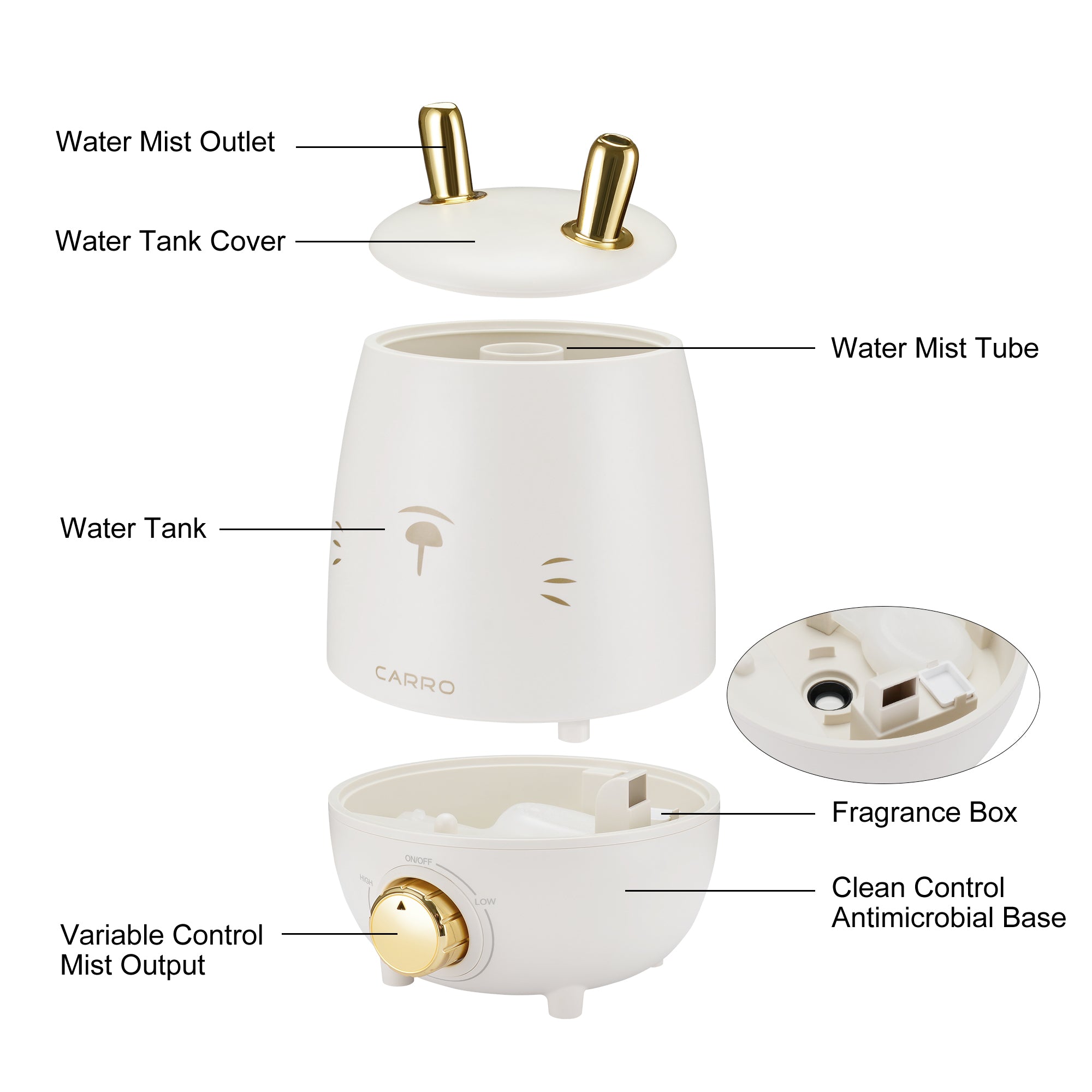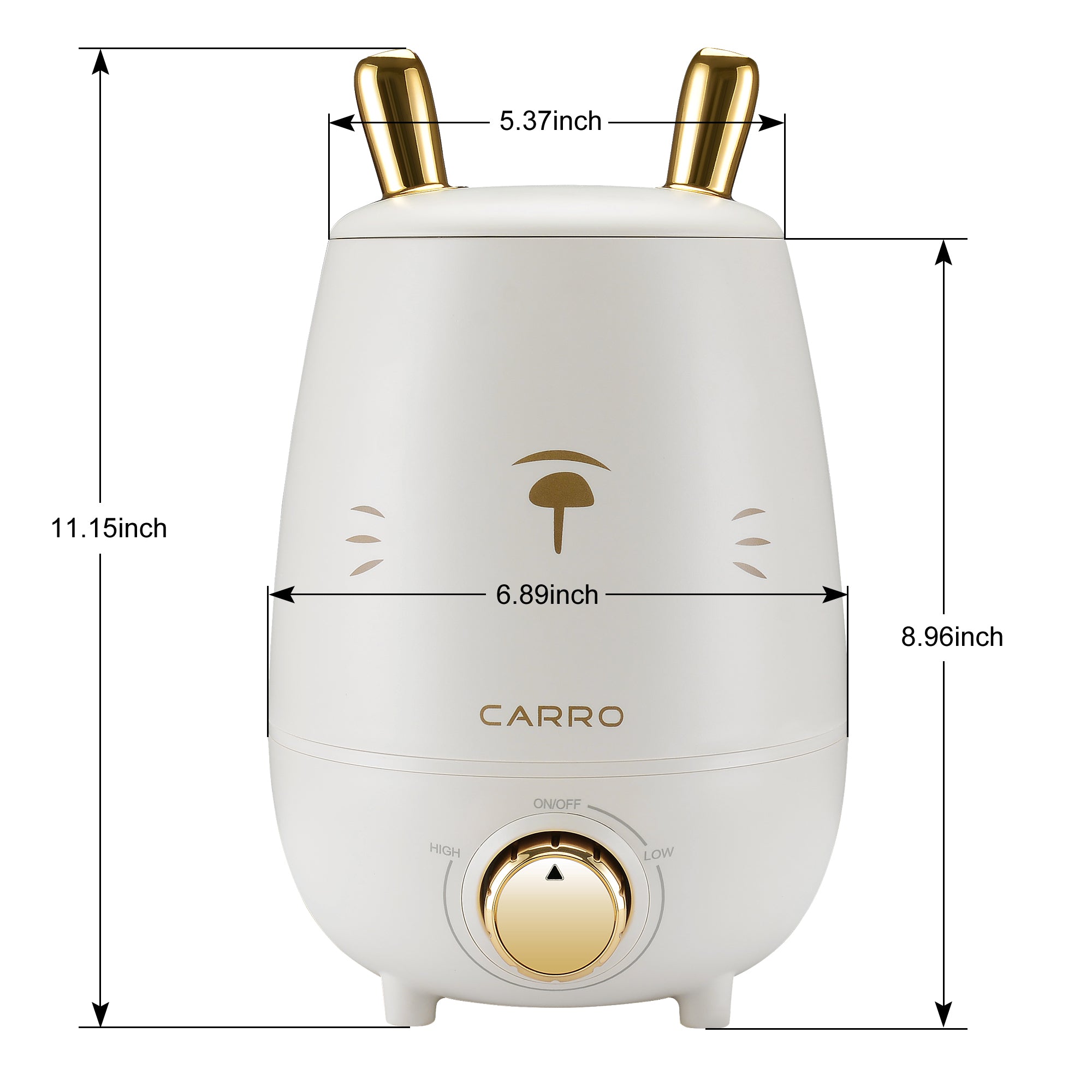 Zukis 0.79 Gallon indoor Top Fill Cool Mist Humidifier with aroma tray
SKUPH-305-20

Share
The Zukis humidifier quietly disperses a fine cool mist into the air providing relief from the dry air. This top fill humidifier has an optional aromatherapy tray so a few drops of essential oil can be added to create a relaxing atmosphere. The humidifier is equipped with double lovely bunny-ear-shape Atomization Outlets and variable mist control rotary switch. A low water indicator light lets you know when it's time to refill the water tank. Carro humidifier creates a better home environment for those suffering from colds, allergies and dry skin.
Feature

| | |
| --- | --- |
| Returns & Exchanges | Within 90 days |
| Dimensions | 6.9" W x 7.3" D x 11.2"H |
| Material | HIPS |
| Humidification Method | Ultrasonic |
| Switch Type | Rotary Switch |
| Rated Wattage | 20 Watts |
| Voltage | 120V |
| Rated Frequency | 60HZ |
| Noise Level | 38 dB(A) |
| Water Tank Capacity | 0.79 Gallon |
| Fog Amount(ml/H) | 120 |
| Applicable Area(ft²) | 226-322 |
2.1 Gallon Smart Humidifier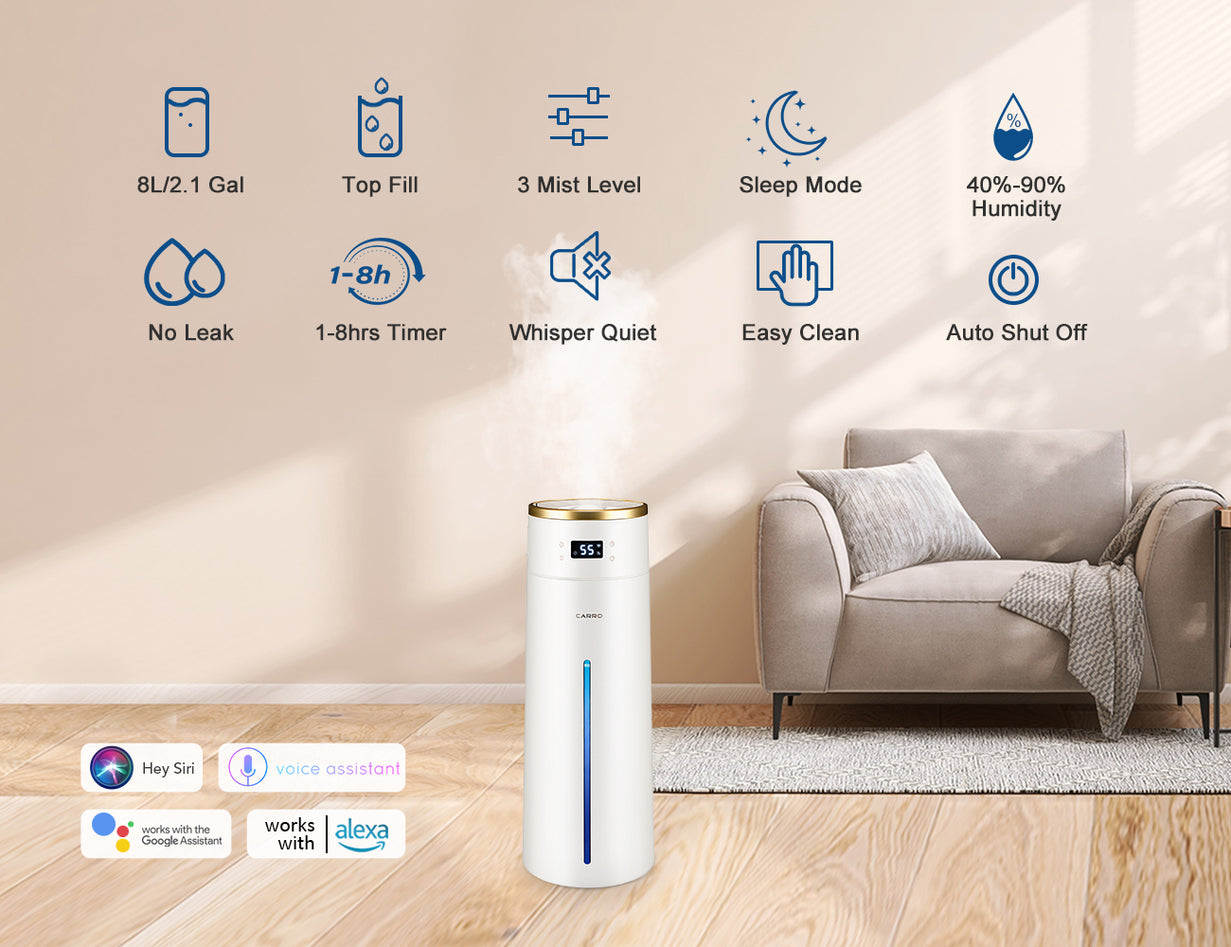 Transform Your Living Environment
Experience the difference with our smart humidifier. Combat dry skin, alleviate stuffy noses, soothe itchy throats, and enjoy restful sleep. Dive into a world of comfort, where every breath is a refreshing embrace.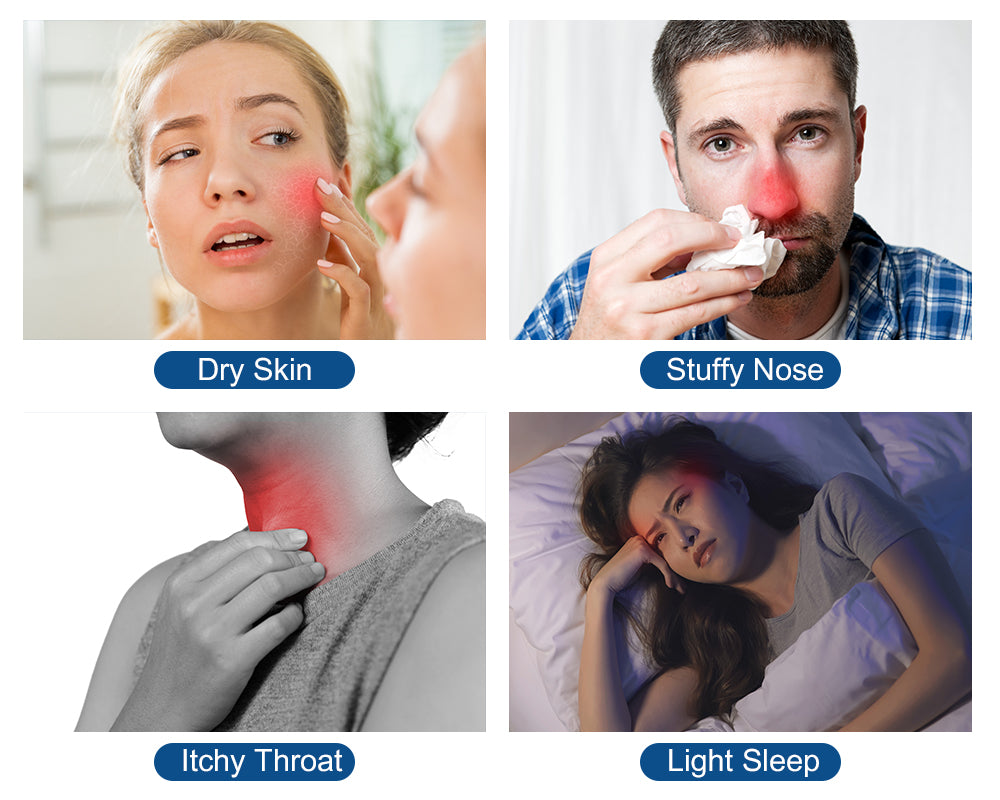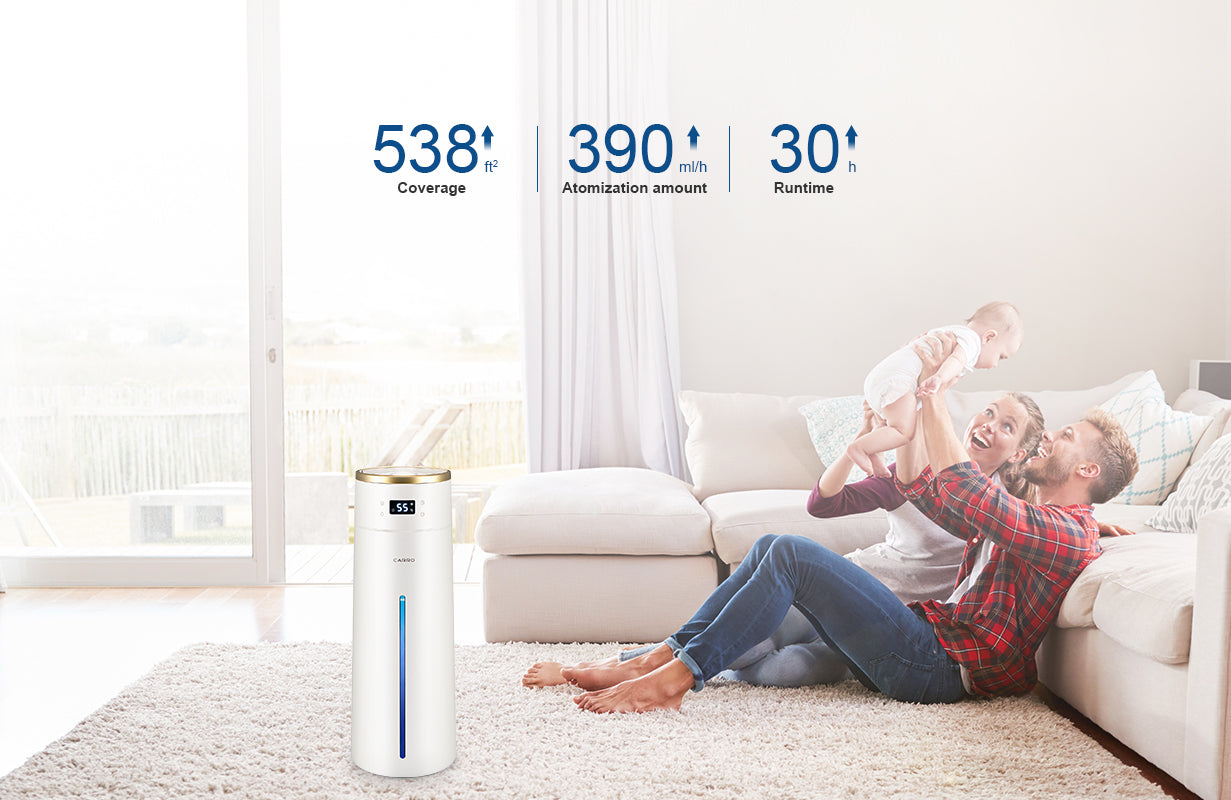 Whole House Comfort
Cherish family moments in expansive spaces. Our smart humidifier for large room effortlessly covers up to 500 sq ft, delivering consistent moisture for 30 hours, turning every corner into a comfort zone.
Customized Comfort
Tailor your environment to your liking. Choose from small, medium, or large mist settings, ensuring the perfect ambiance for every moment.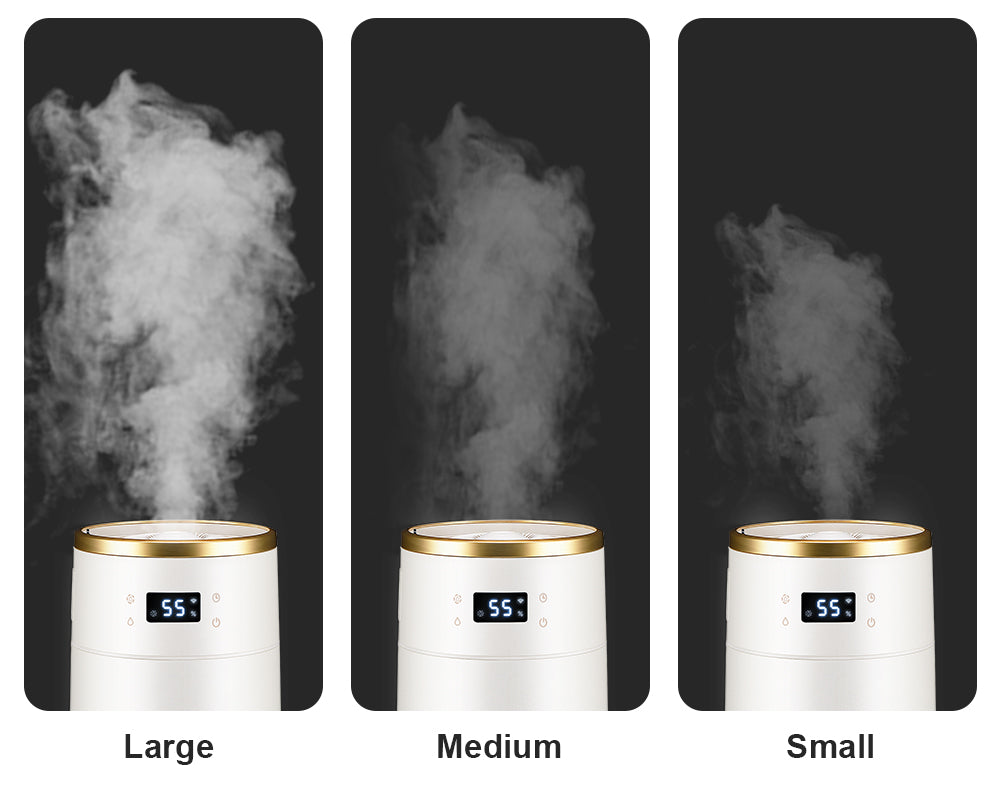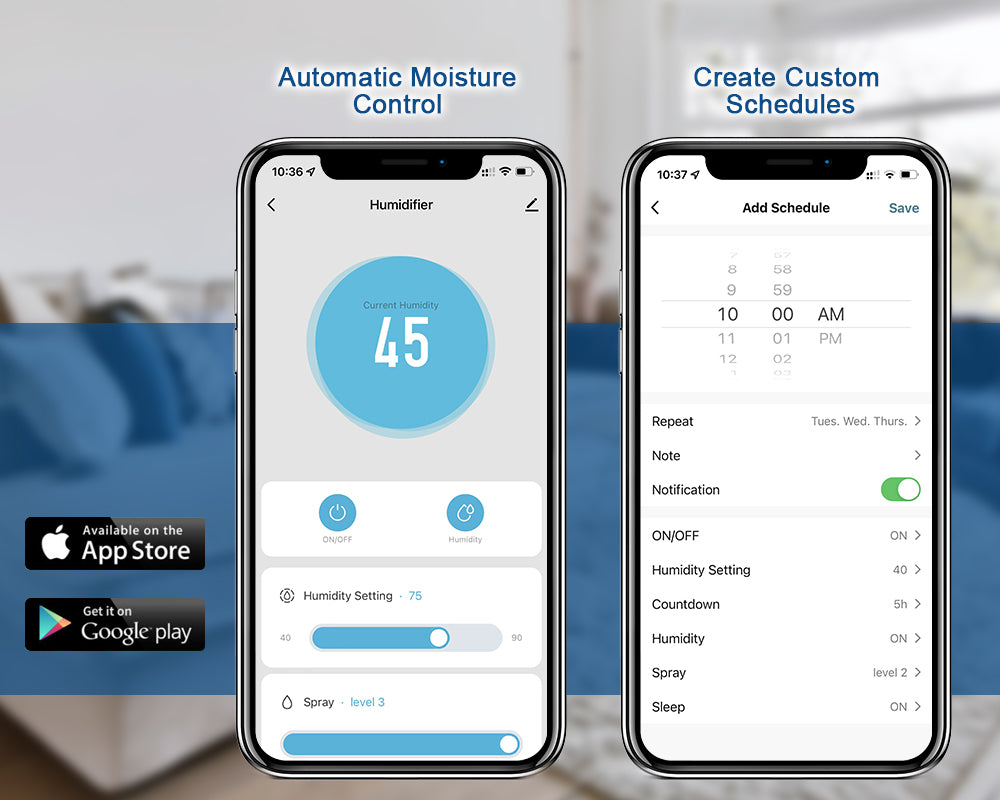 Triple Control, Effortless Comfort
Whether tapping the sleek screen, navigating our streamlined app, or voicing a command, effortlessly refine your ambiance with precision.
Top Fill, Easy Clean
With our innovative top-fill design, refilling becomes a breeze. Plus, enjoy the added benefit of hassle-free cleaning, ensuring your humidifier stays fresh and efficient.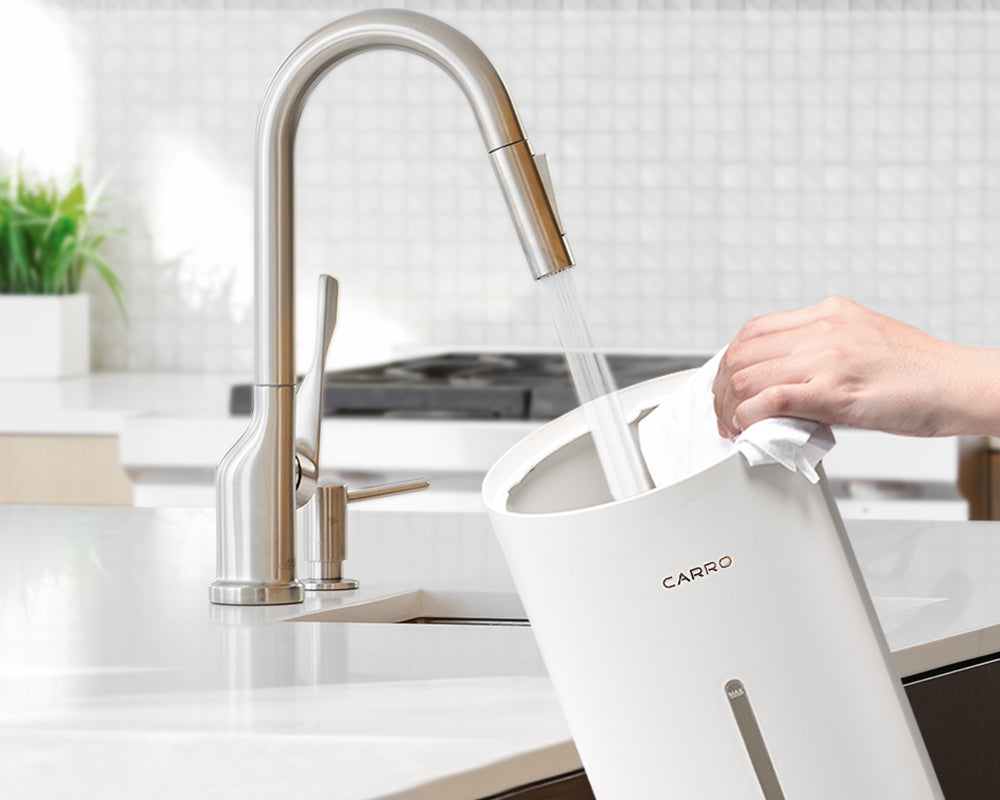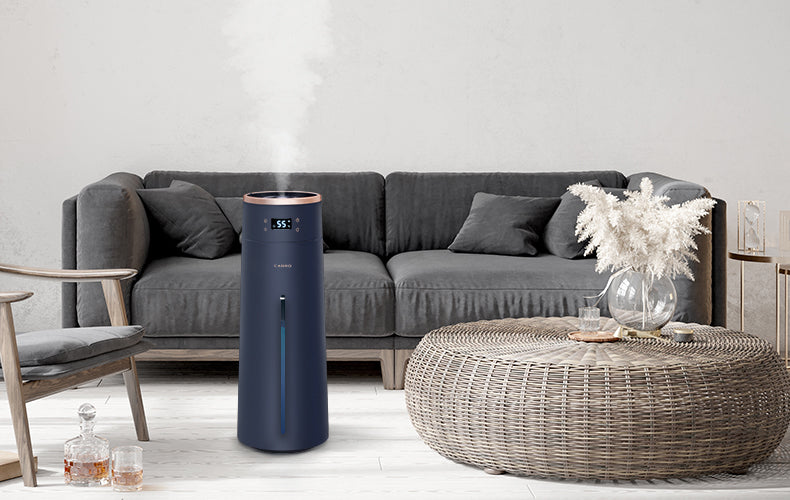 POWER UP YOUR KNOWLEDGE
The Ideal Indoor Humidity
Choosing the right indoor humidity for room.
That's why we've created this blog post to help you customize the ideal indoor humidity.
LEARN MORE