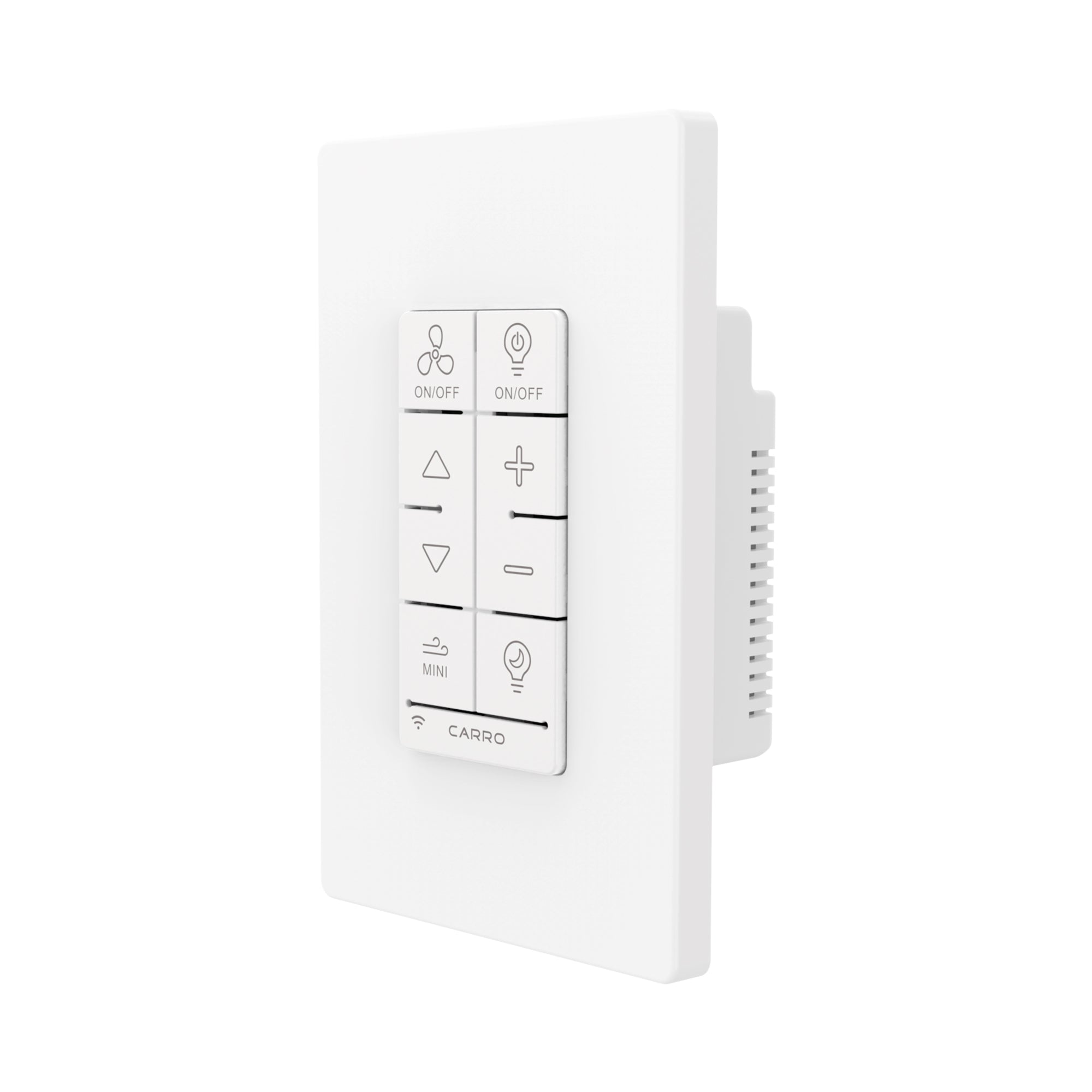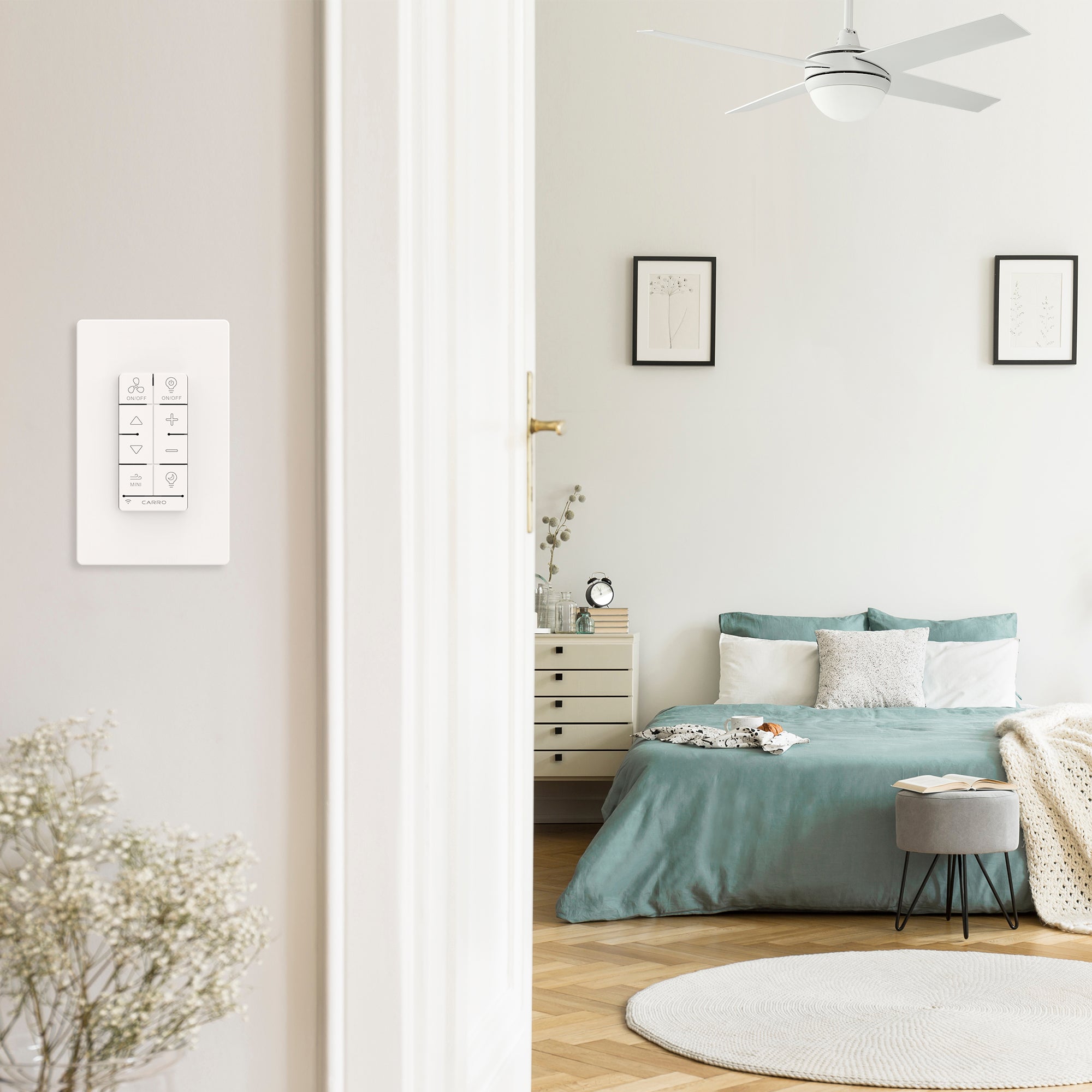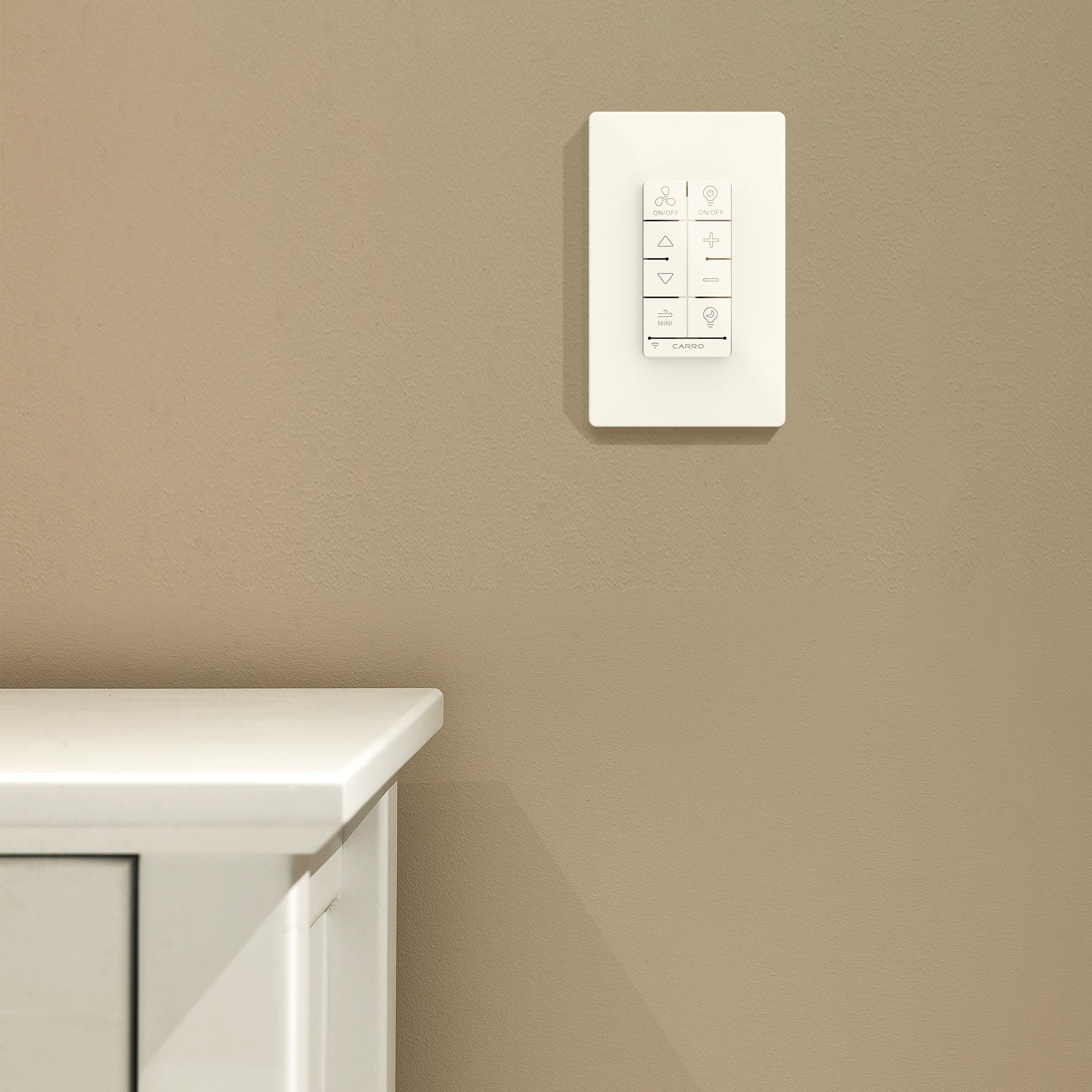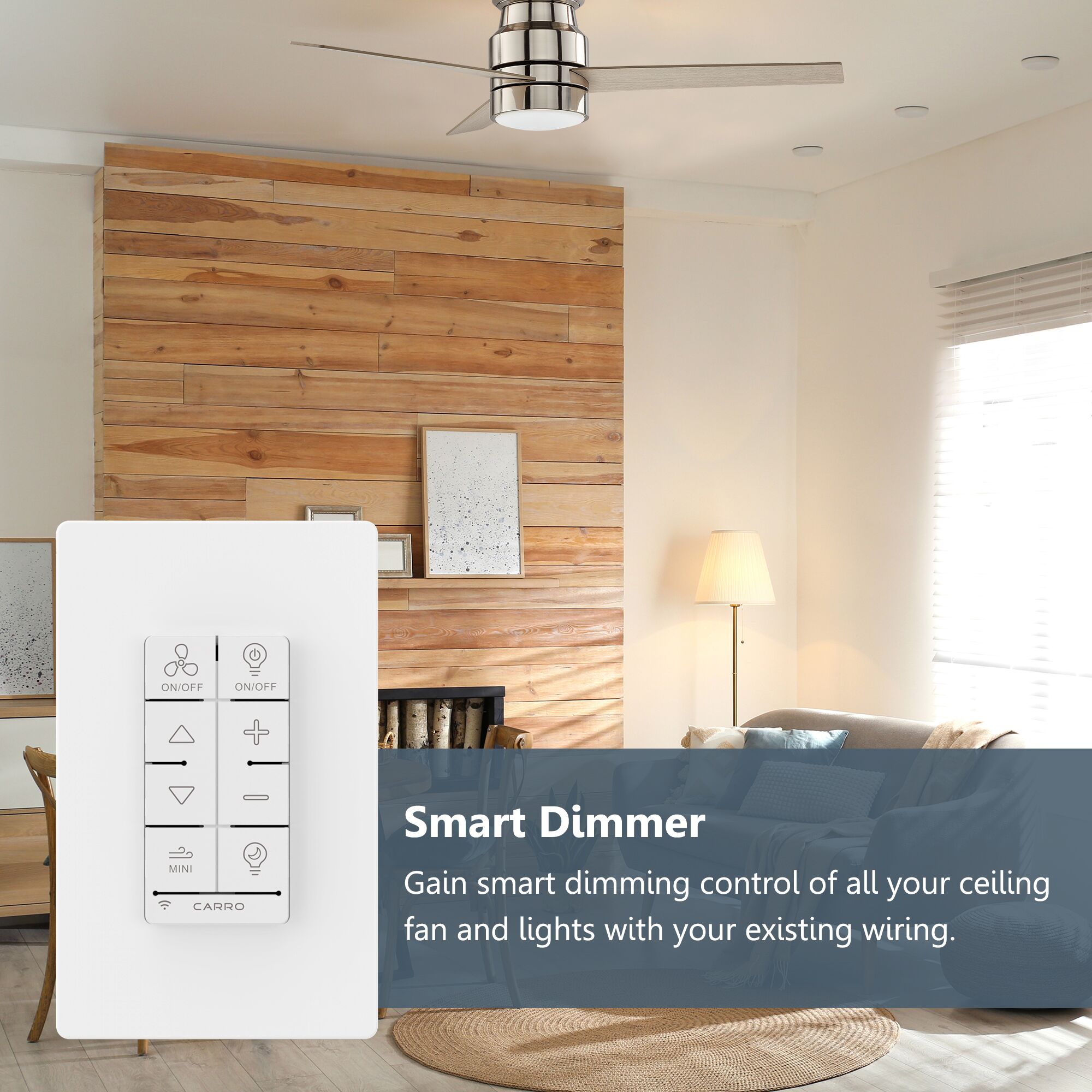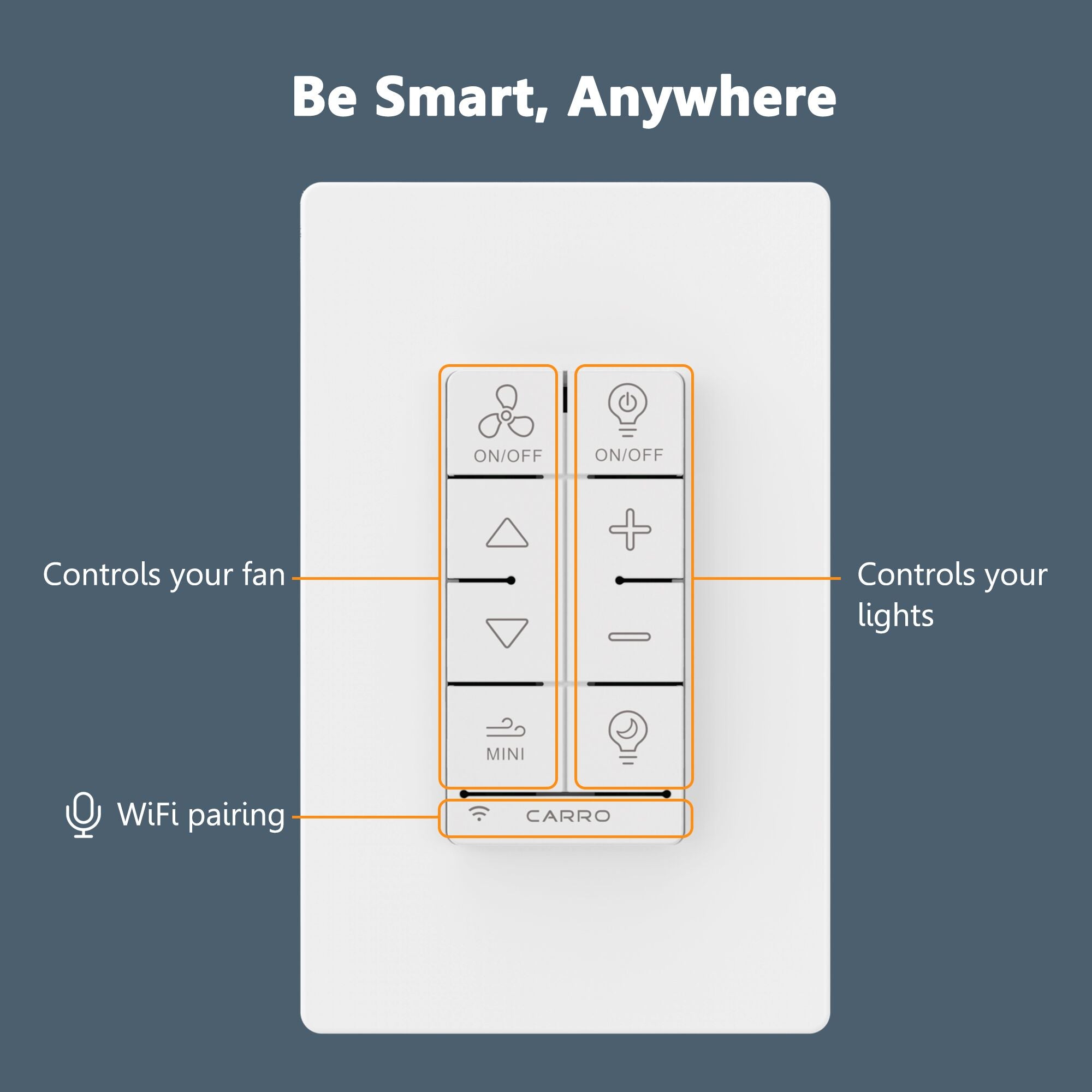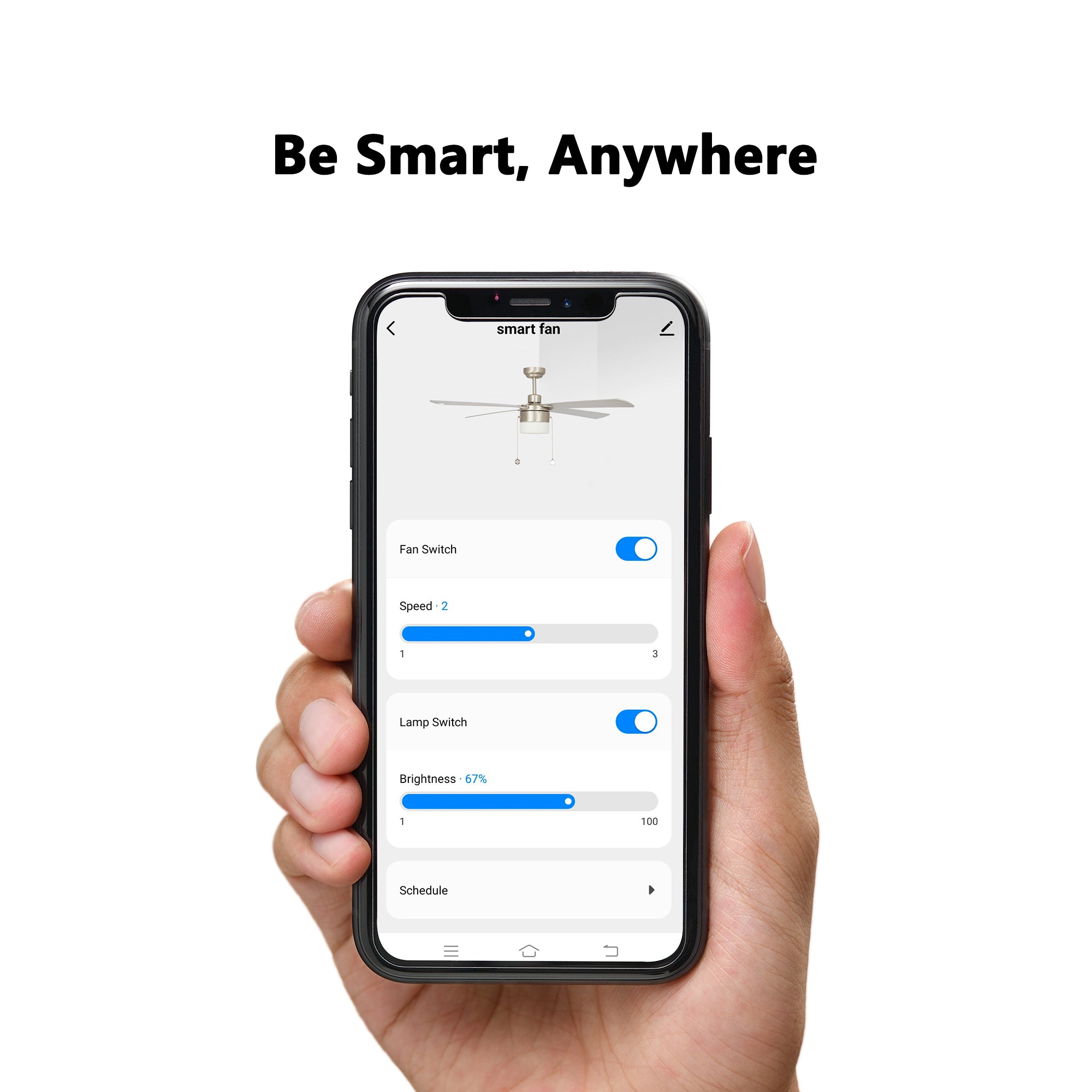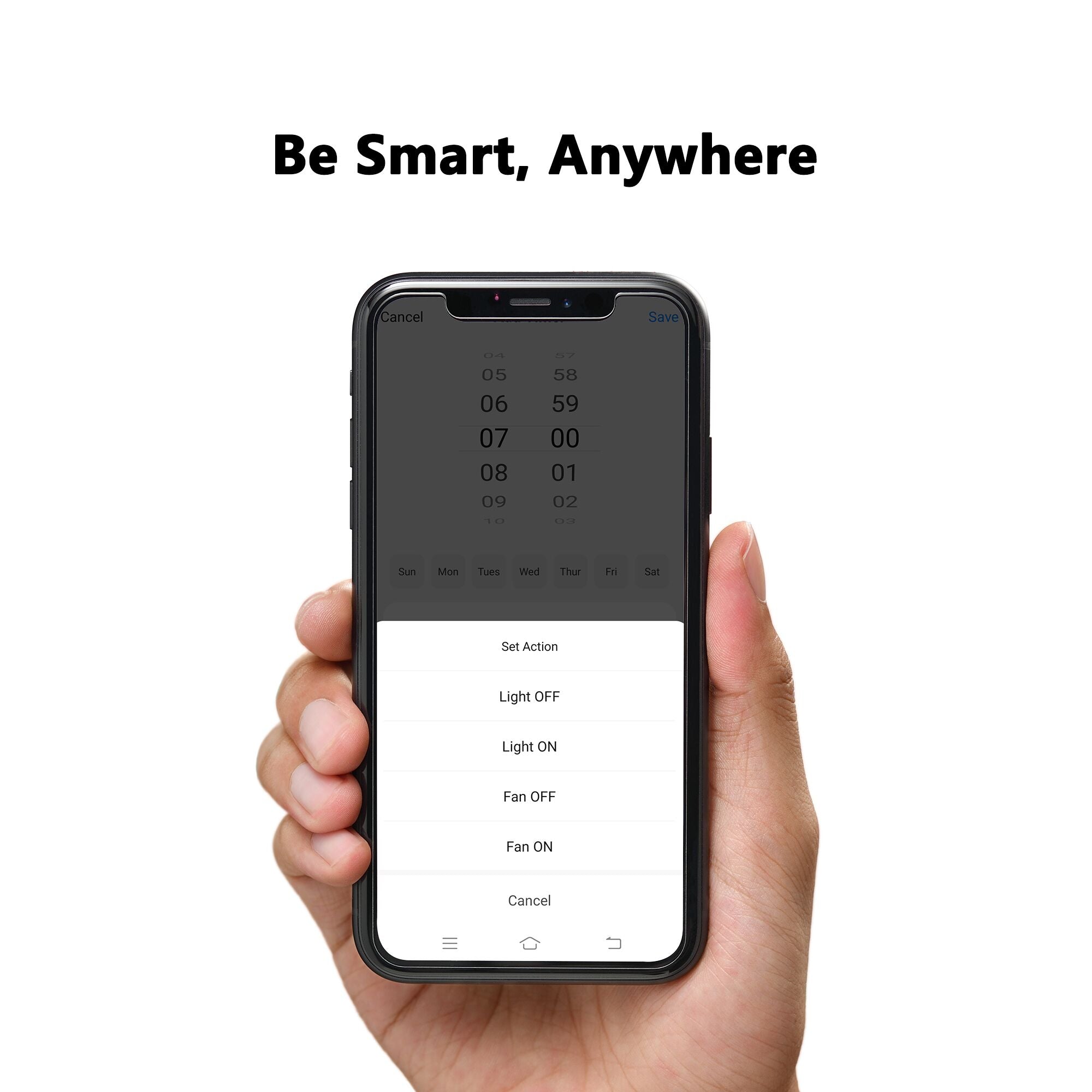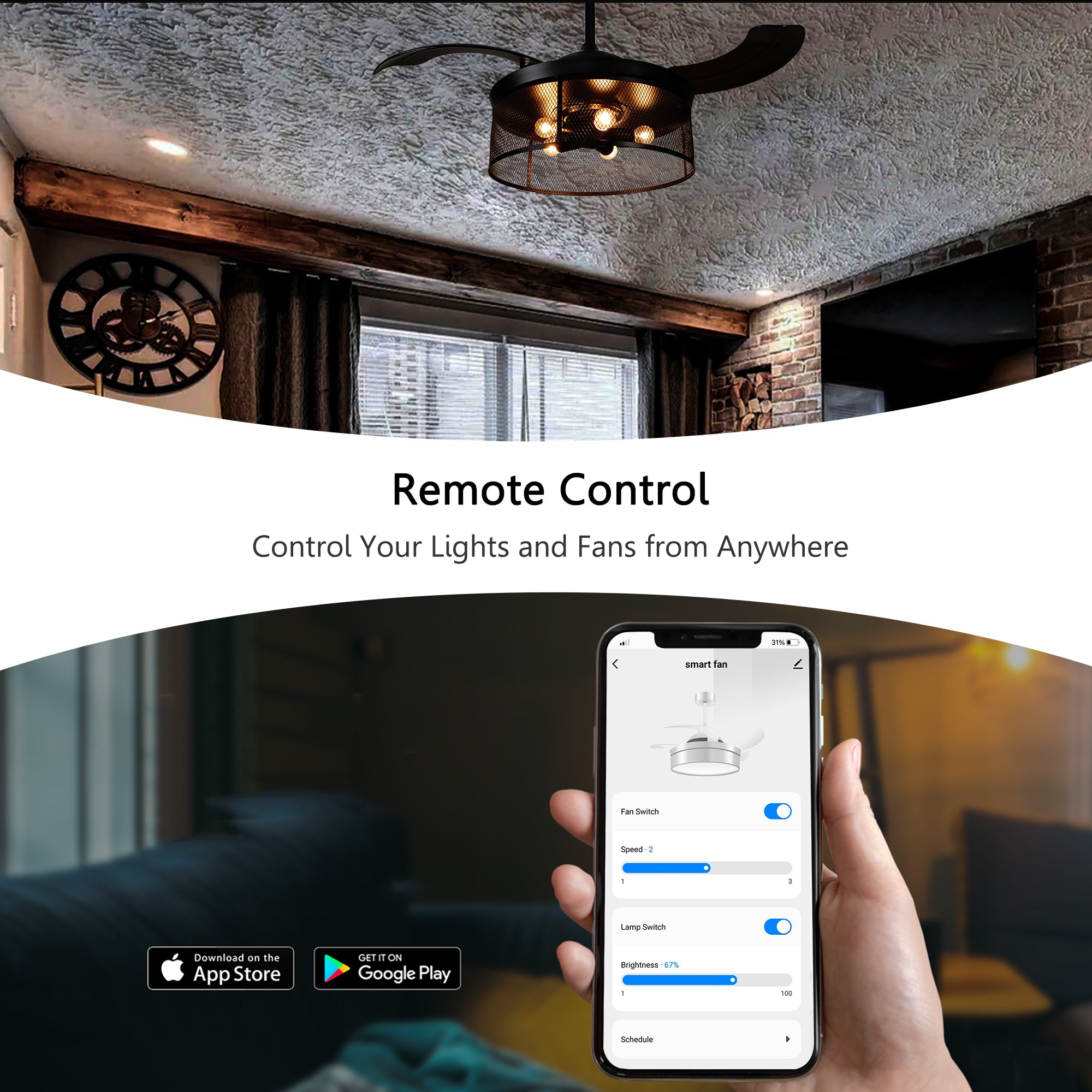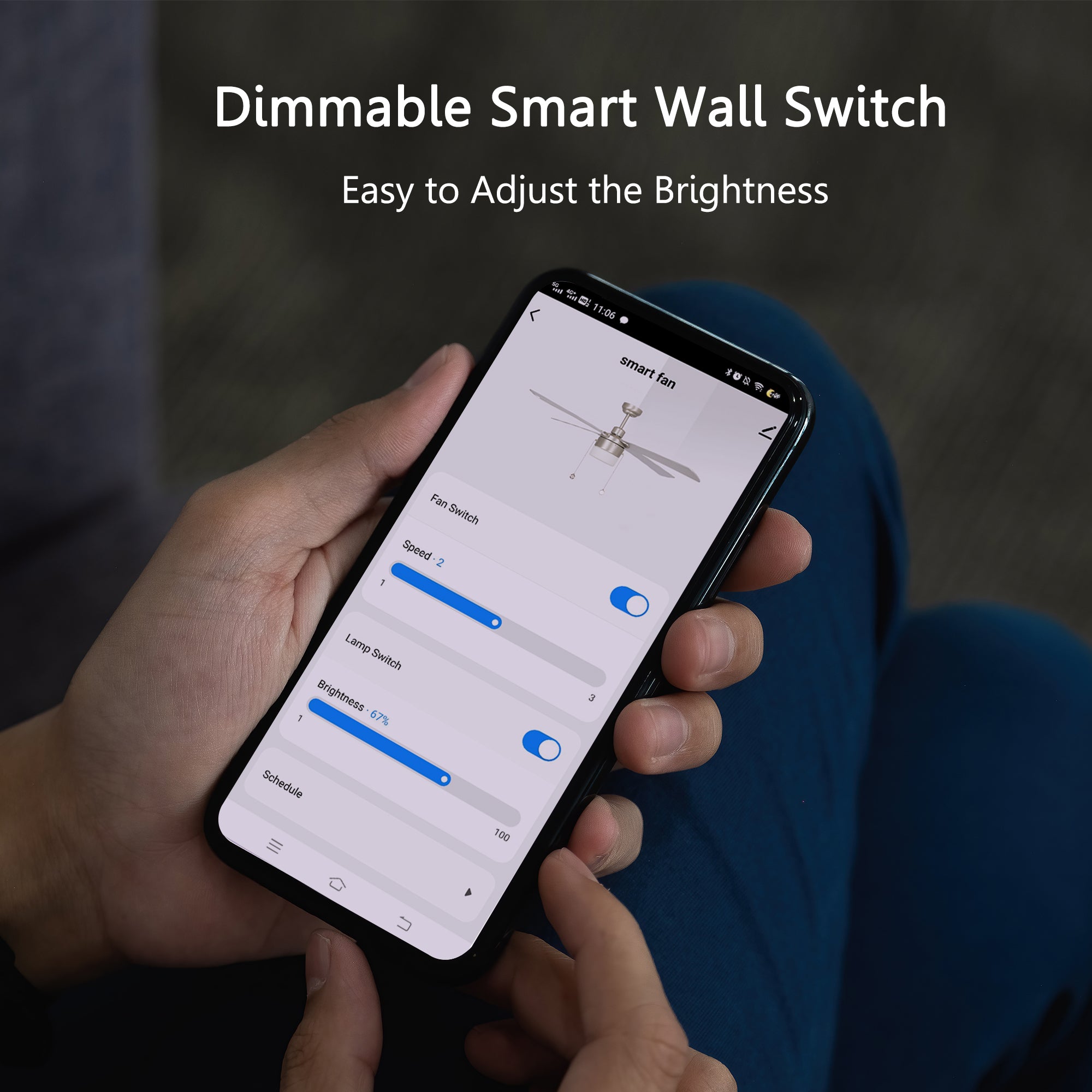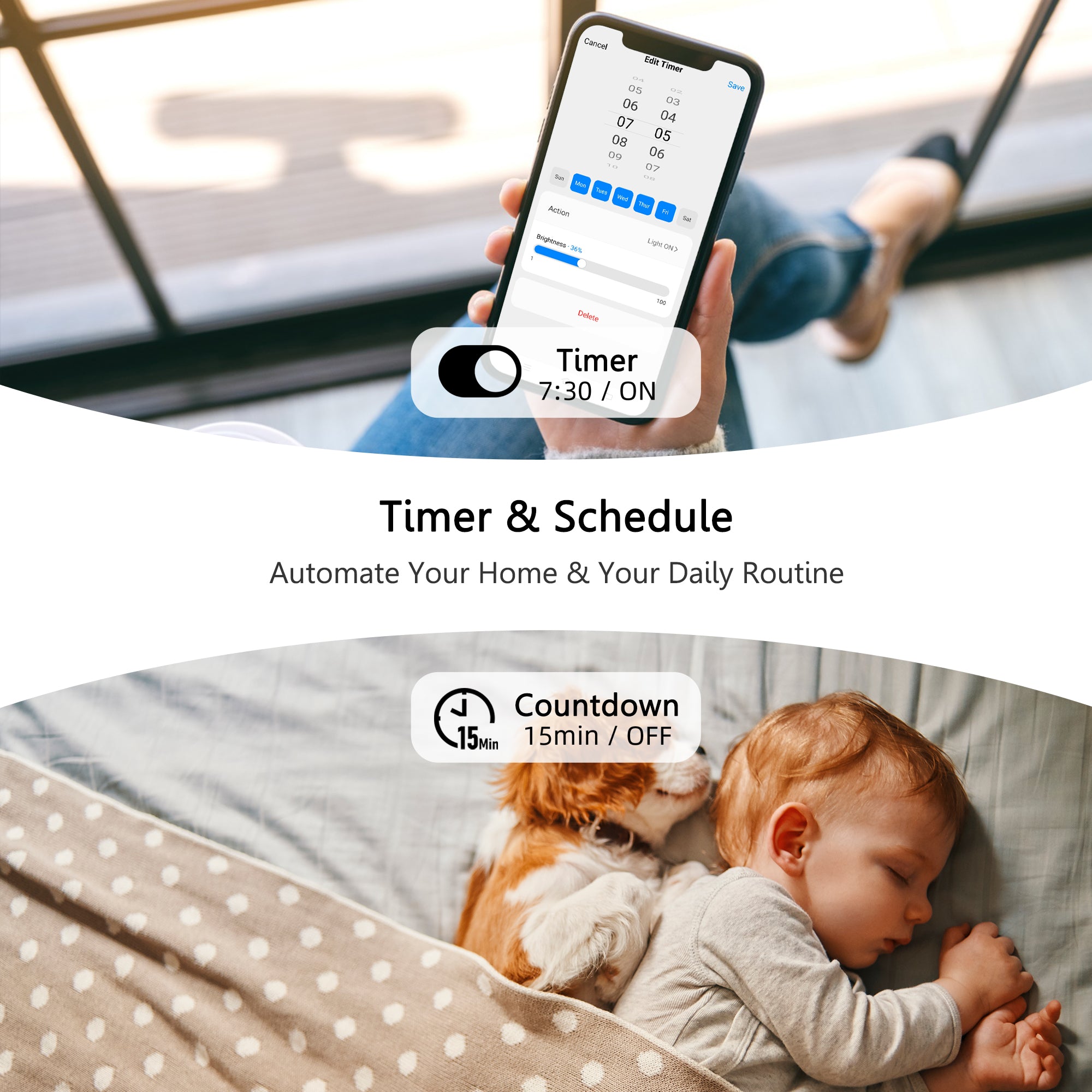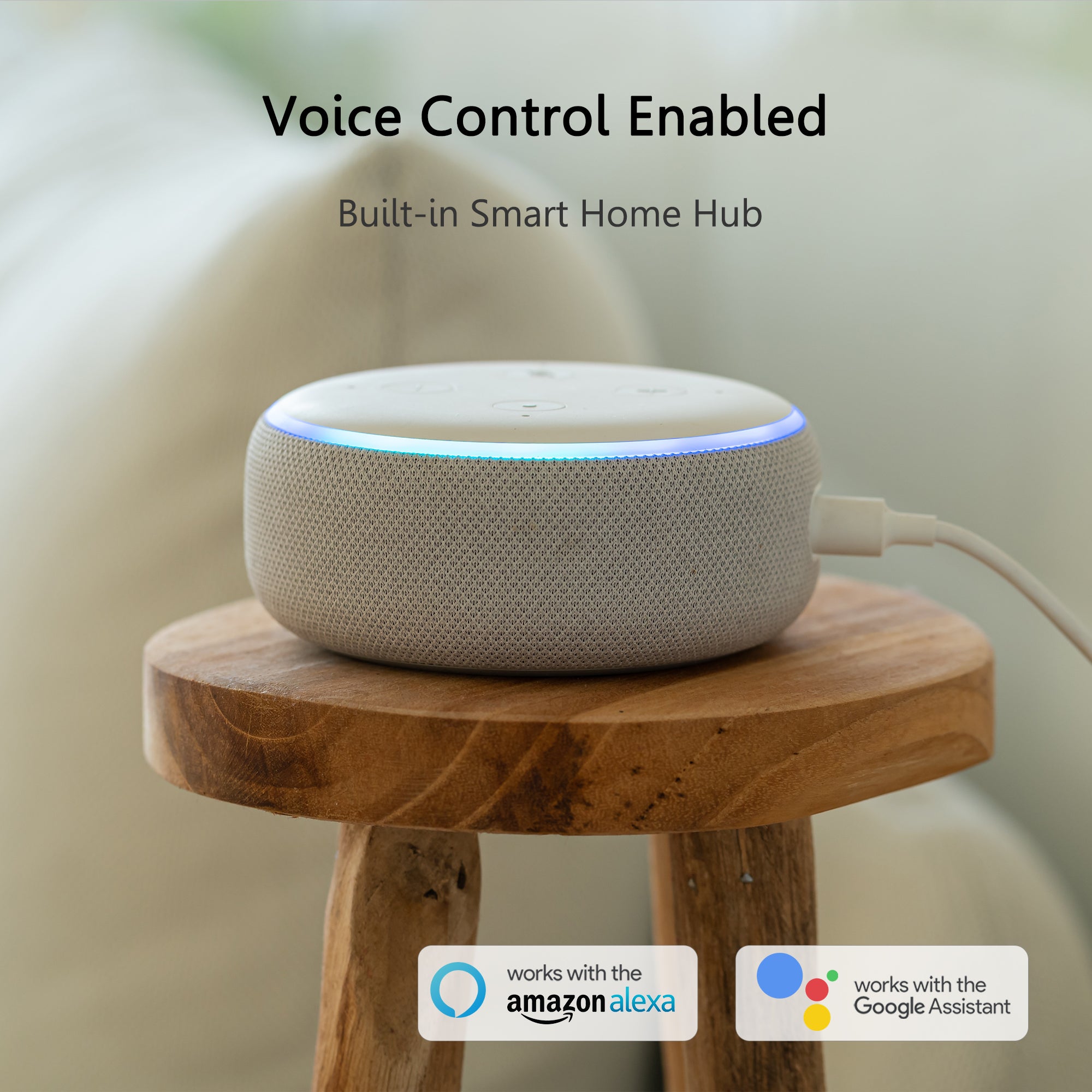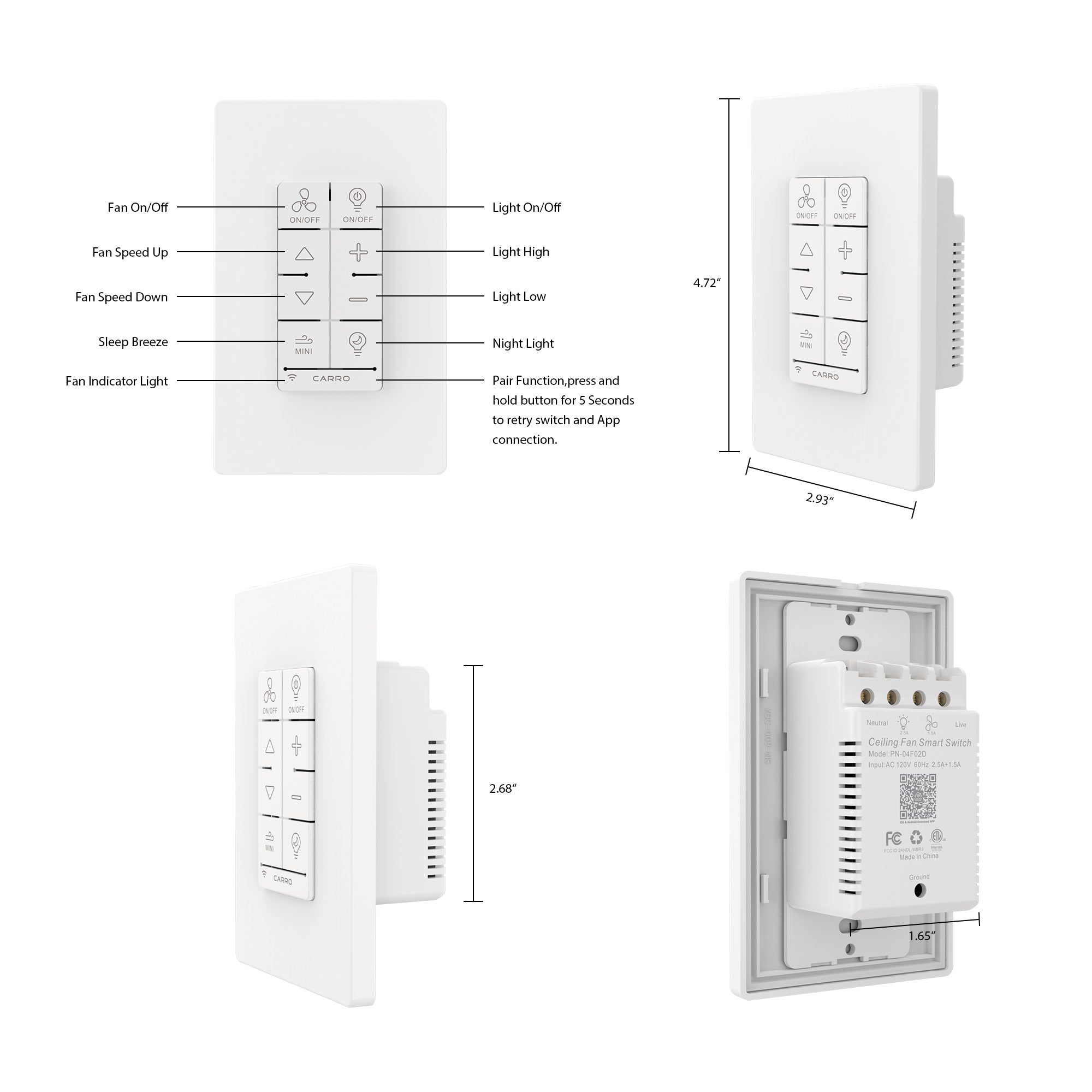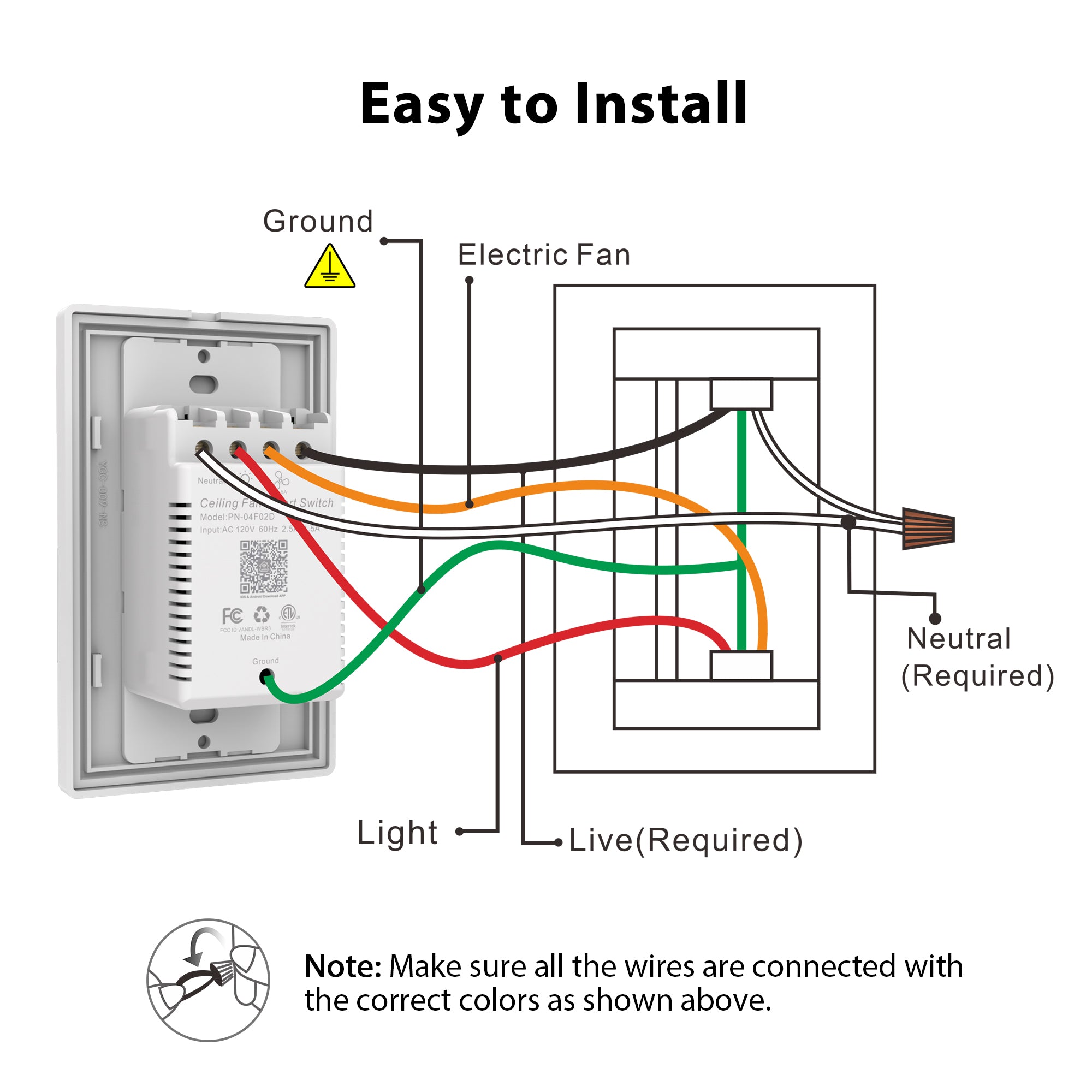 Carro Lotus Smart Ceiling Fan Control and Light Dimmer Switch Combo, WiFi Wall Switch(1-Gang)
$39.90
$59.00
Sale

• Save
SKUPN-04F02D-WH01
Fan model matters
Only Suitable for Carro AC motor ceiling fans
DIMMABLE FUNCTION: Control your fan speed (low, medium and high) and light brightness (dimmable light kit required)for indoor and outdoor ceiling fans or schedule a timed event. Gentle dimmable lighting control will increase your comfort and add soothing visual effect.
SMART FEATURES: Control from anywhere through WiFi. Syncs with IOS & Android App; Alexa, Google Home, Siri Shortcut, and Smart App for a convenient voice control of the light and fan.
SHORTCUT BUTTONS: Switch directly to Sleep Breeze or Night Light mode.
UNIVERSAL FIT: Easily turn your existing AC ceiling fan into a smart device with our universal switch and the beis st of all, no Hub required. Can replace any existing wall switches for your AC ceiling fans.
FAST INSTALLATION: Quick and easy setup. Based in the USA, Carro Home offers high quality products at affordable prices backed by professional customer support.

Share
Smafan smart fan switch is a smart wall switch designed to replace any existing wall switches for your AC motor ceiling fans and turn the ceiling fan into a smart device with your existing wiring. So you don't have to mess around inside of your walls or ceilings. There are no extra cables needed for installation either! Voice-control and led, wifi-enabled, app-controlled, the WiFi smart switch Controls your devices without getting up, any time of day or night! And the light dimmer adjusts brightness for comfort!
Note: Only Suitable for AC ceiling fans. REQUIRES NEUTRAL WIRE(white), LIVE WIRE (red or black), BARE or, GROUND WIRE(green) and SEPARATE LOAD WIRES for FAN & LIGHT.
Max ceiling fan load of 1.5A (Offers 3 fathe n speeds control), max light load of 2.5A, max power if 400W/gang. 2.4G Wi-Fi only (NOT 5G); single-pole use only (NOT 3-way).
Not compatible with fans featuring built-in remote-control system. Do not use with exhaust fans.
ETL Certified Product
Power Supply: AC 120V
Rating Frequency: 60Hz
Max ceiling fan load:1.5A
Max light load 2.5A
Power: 400W/gang
Wireless Standard: WiFi 2. 4GHz only (NOT 5G).Press and hold the pair button at the bottom for 5 Seconds to reconnection and App conncetion.
Neutral Wire Required
Switch Control: Available for 3 Fan Speeds, Speed Up/Down, Fan On/Off, Light On/Off/Dim, Sleep Breeze and Night light modes.
Smart Control: IOS & Android App, Amazon Alexa, Google Home, and Siri Shortcut
Control fan from anywhere using Carrohome App.
2.1 Gallon Smart Humidifier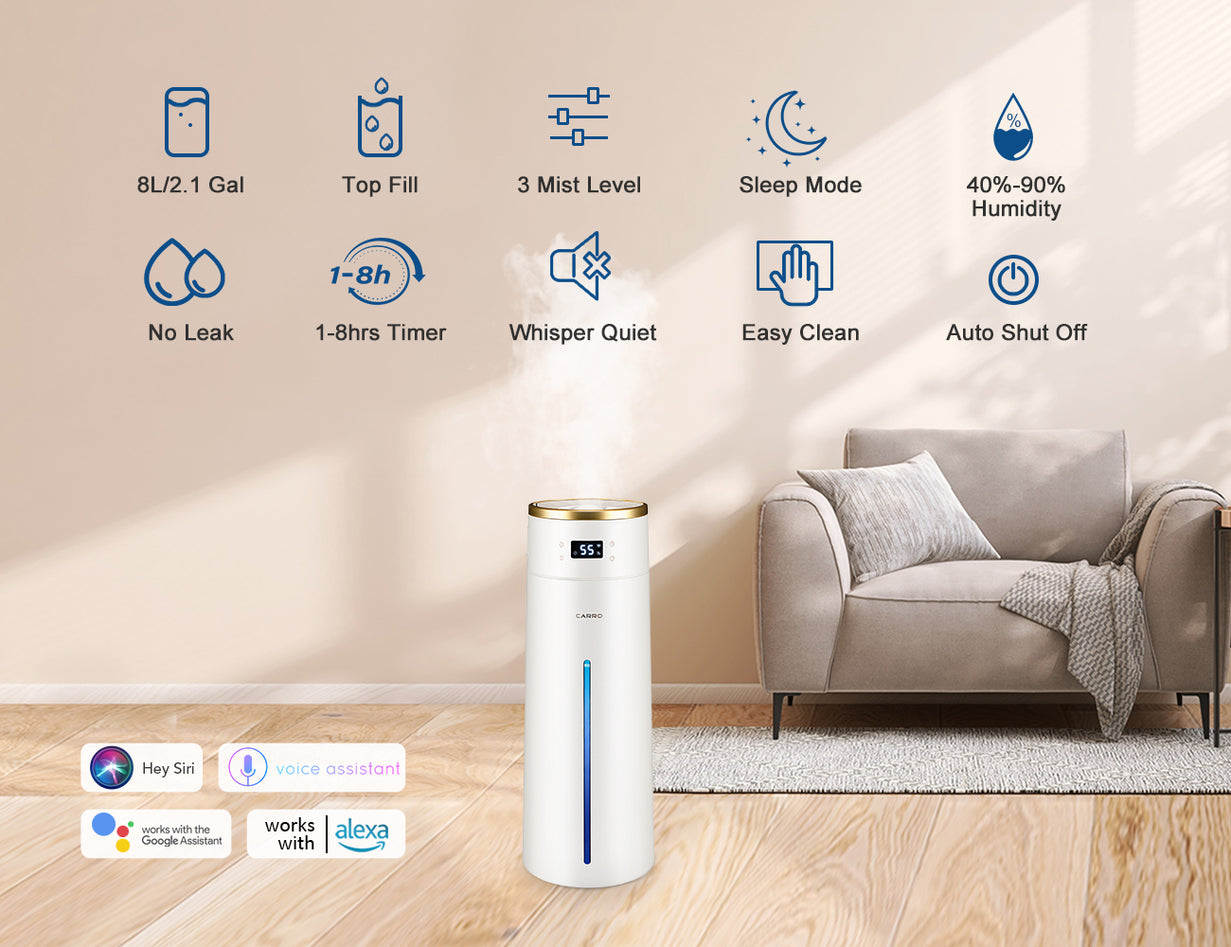 Transform Your Living Environment
Experience the difference with our smart humidifier. Combat dry skin, alleviate stuffy noses, soothe itchy throats, and enjoy restful sleep. Dive into a world of comfort, where every breath is a refreshing embrace.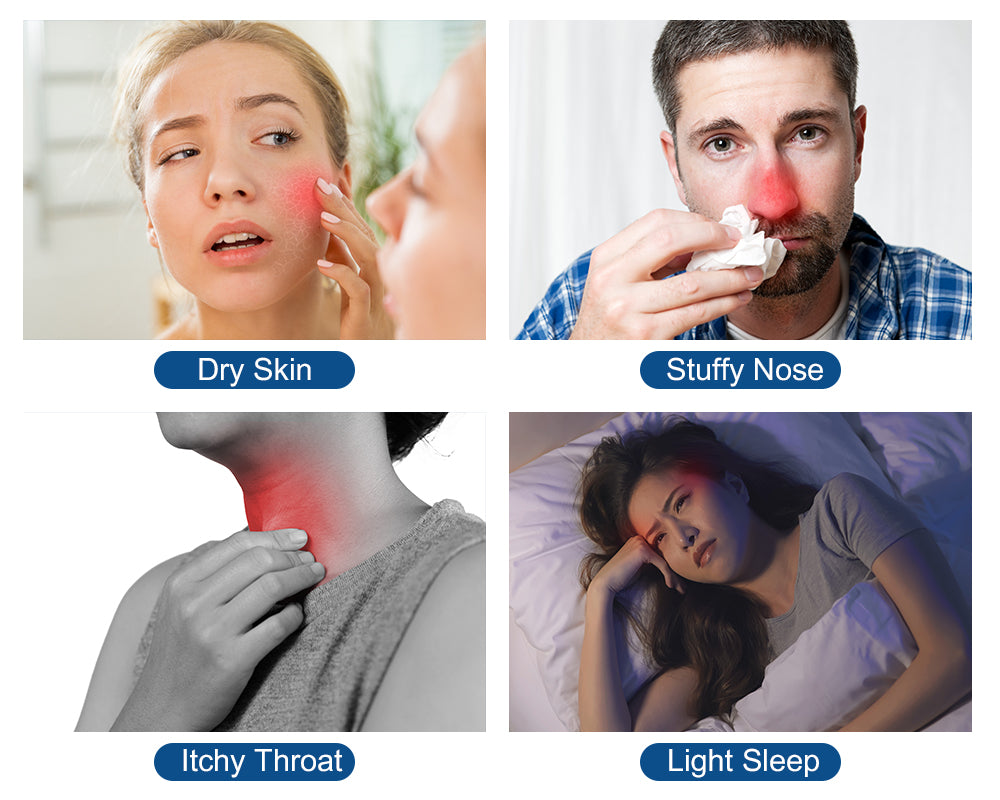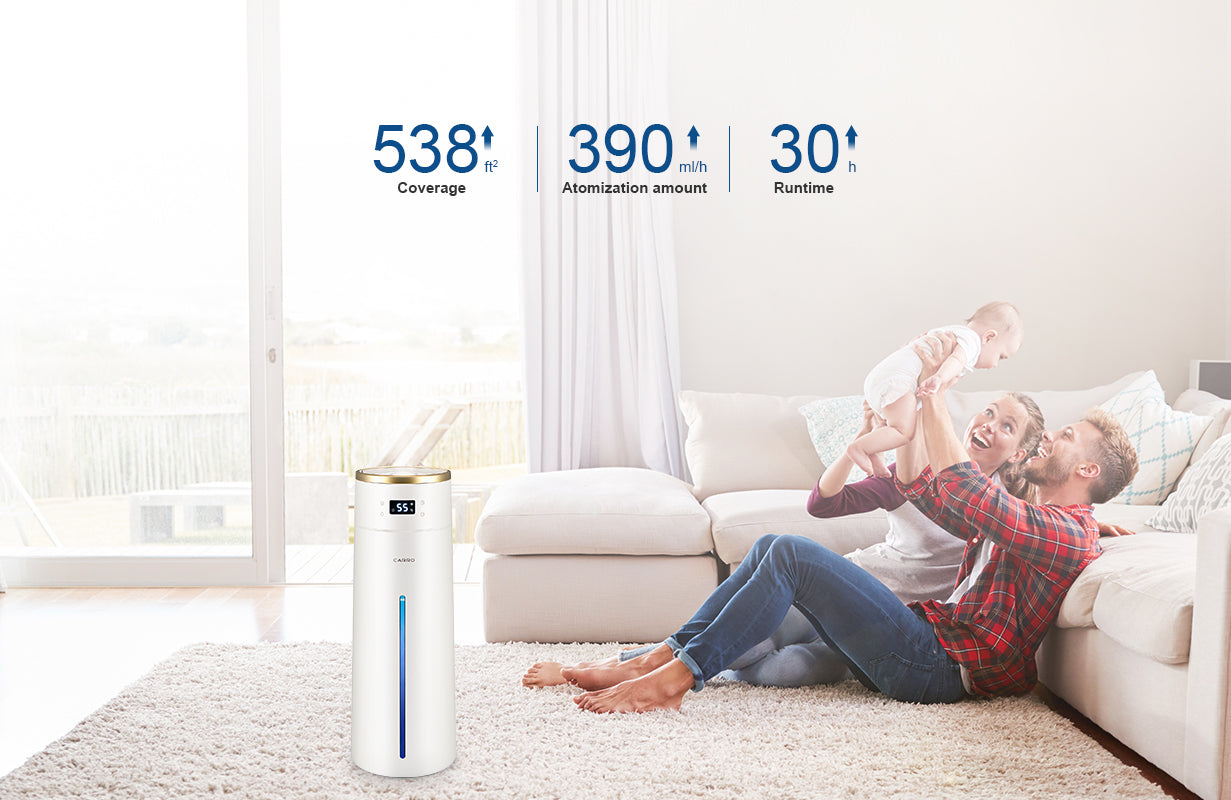 Whole House Comfort
Cherish family moments in expansive spaces. Our smart humidifier for large room effortlessly covers up to 500 sq ft, delivering consistent moisture for 30 hours, turning every corner into a comfort zone.
Customized Comfort
Tailor your environment to your liking. Choose from small, medium, or large mist settings, ensuring the perfect ambiance for every moment.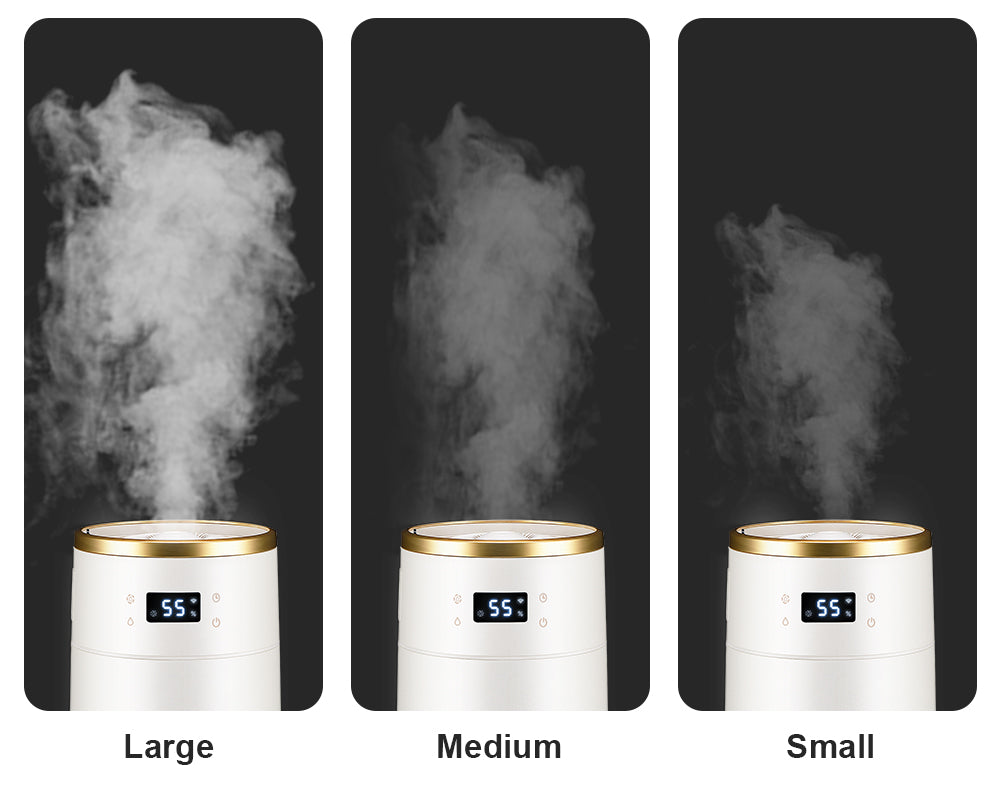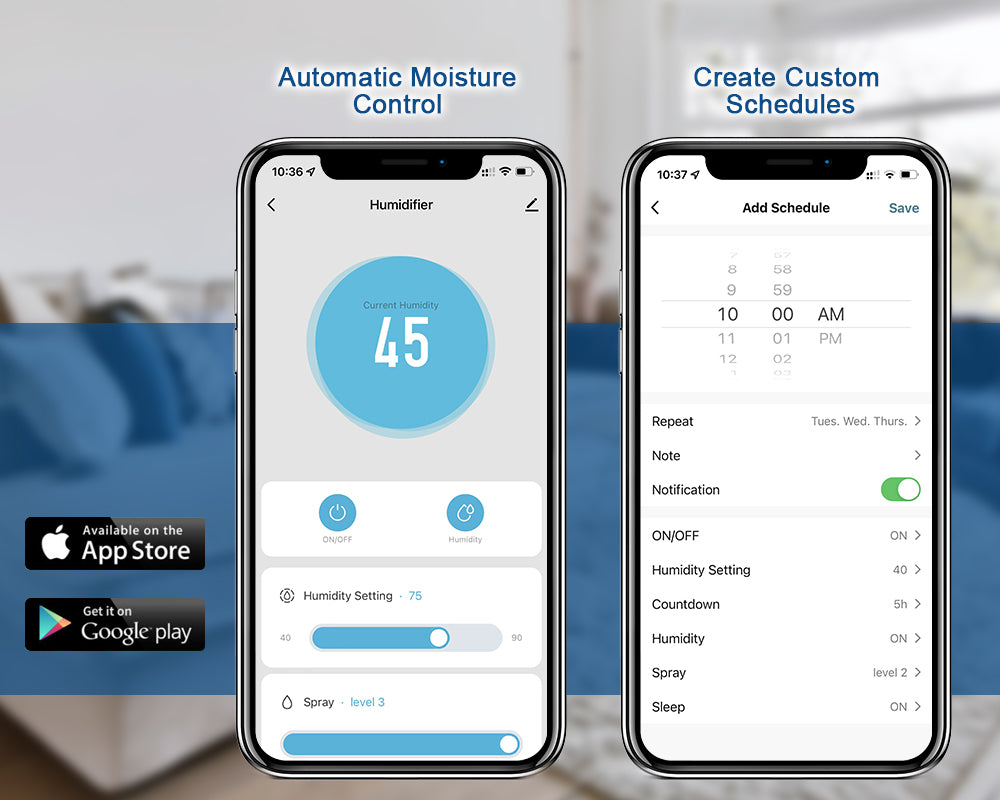 Triple Control, Effortless Comfort
Whether tapping the sleek screen, navigating our streamlined app, or voicing a command, effortlessly refine your ambiance with precision.
Top Fill, Easy Clean
With our innovative top-fill design, refilling becomes a breeze. Plus, enjoy the added benefit of hassle-free cleaning, ensuring your humidifier stays fresh and efficient.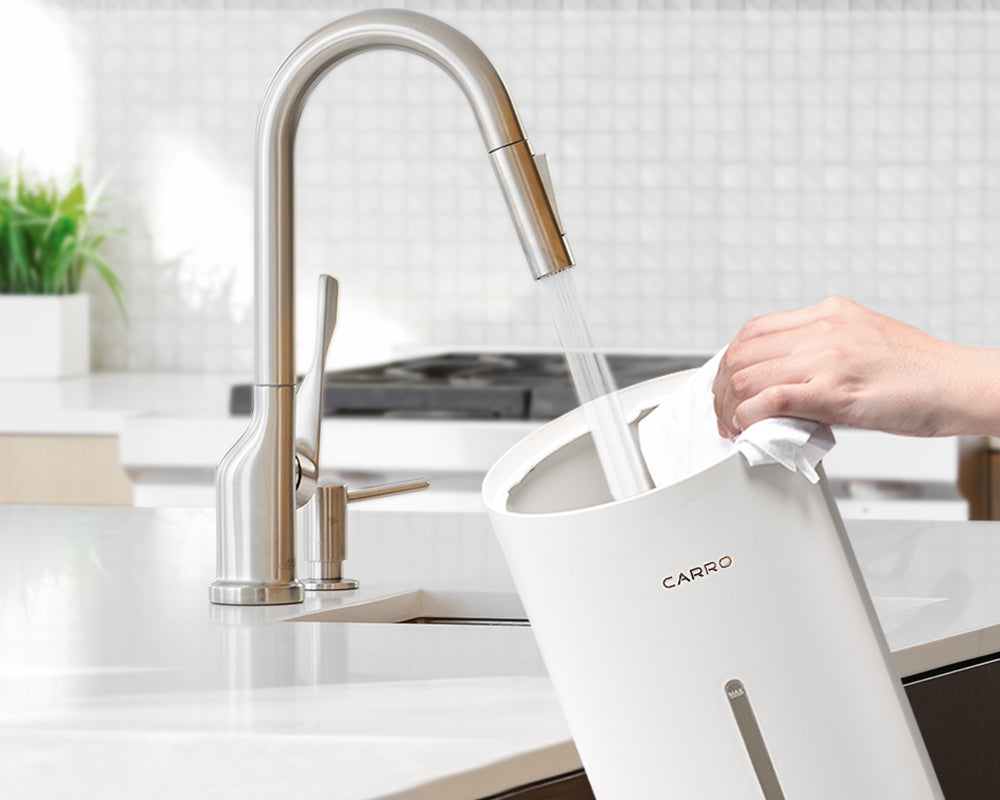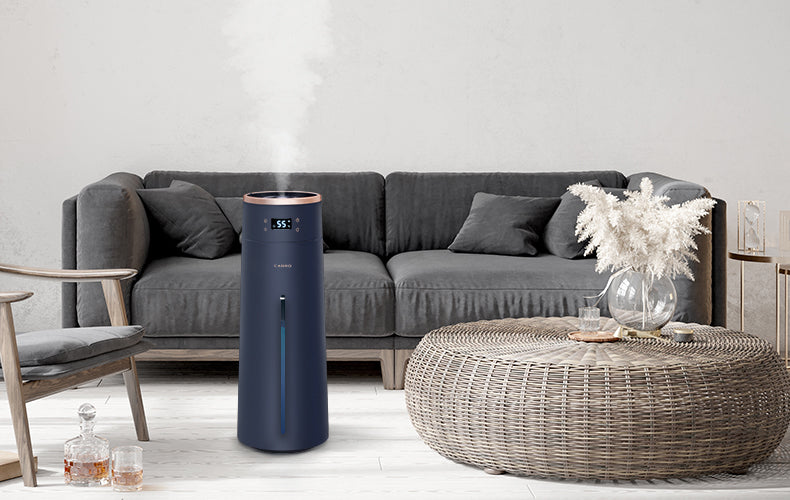 POWER UP YOUR KNOWLEDGE
The Ideal Indoor Humidity
Choosing the right indoor humidity for room.
That's why we've created this blog post to help you customize the ideal indoor humidity.
LEARN MORE